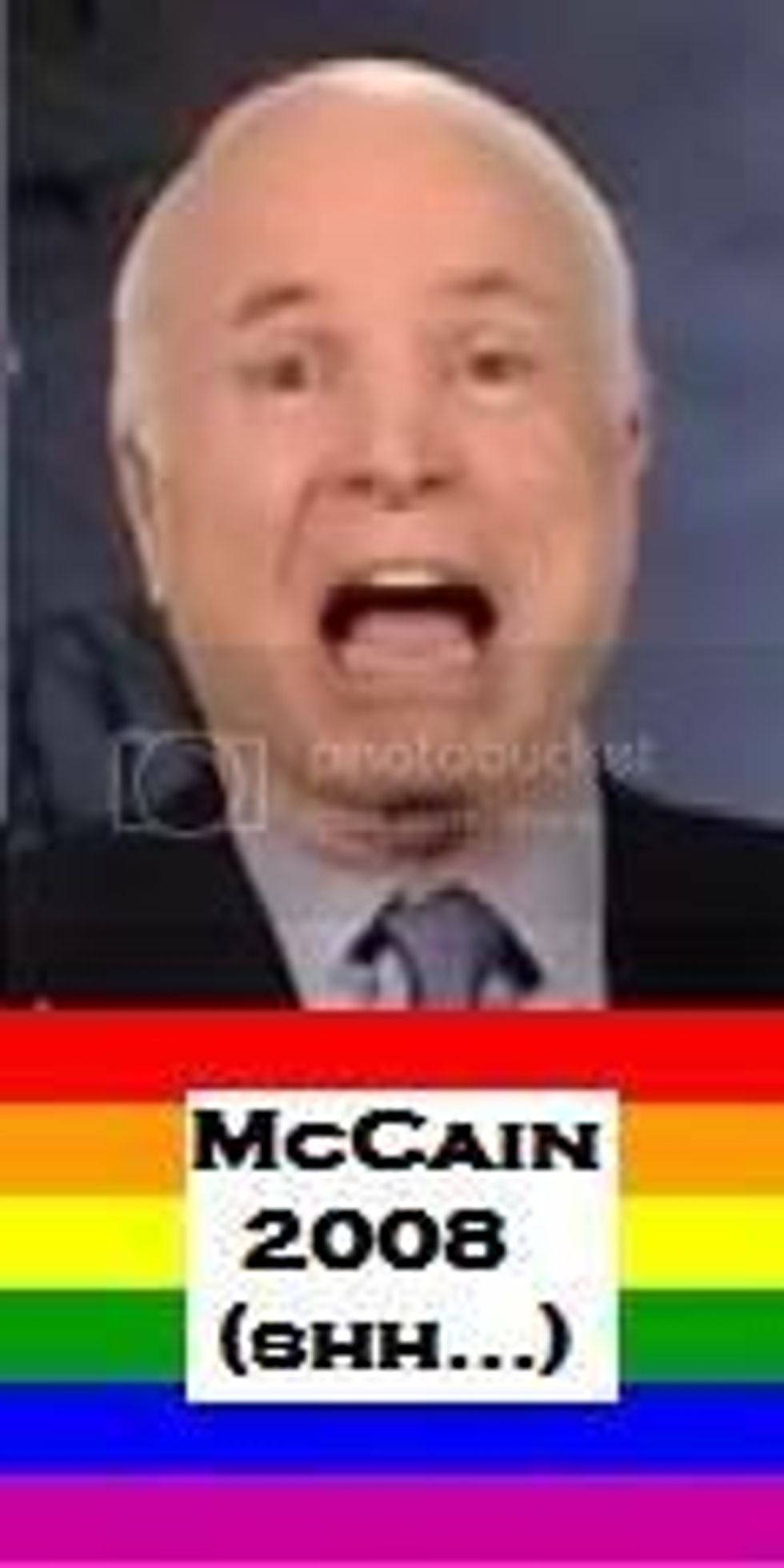 I'm clearly not in the habit of trying to help the opposition, but I just received a wonderful bit of news in my inbox that might be of use to the John McCain campaign.
---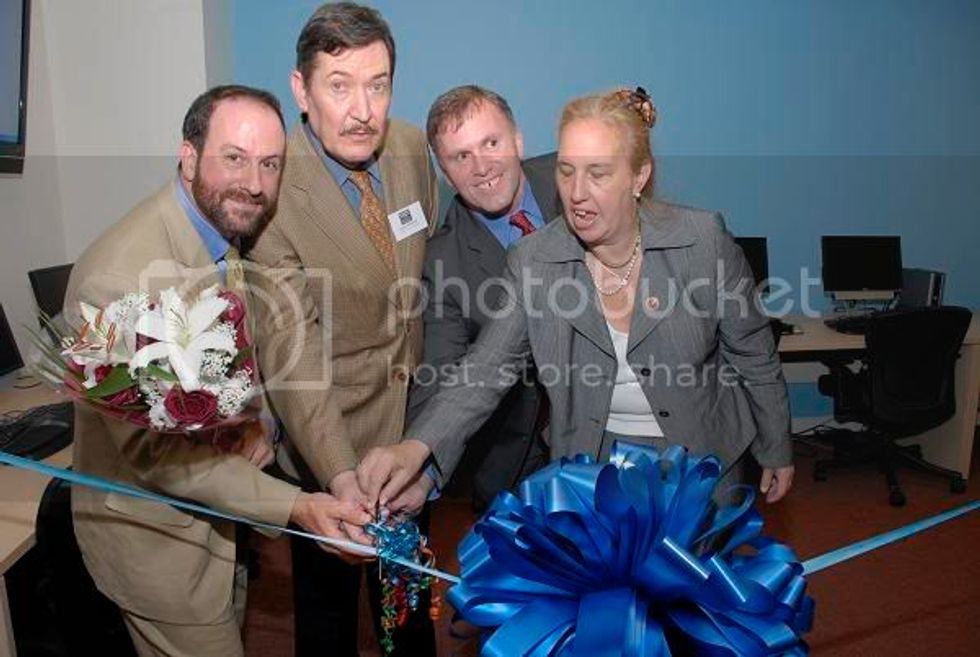 SAGE (Senior Action in a Gay Environment), the world's oldest and largest non-profit agency dedicated to serving and advocating for lesbian, gay, bisexual, and transgender seniors, has opened the first-ever fully-equipped Cyber Center for LGBT Seniors. The ribbon-cutting ceremony was held in NYC on July 15 at SAGE's offices.
I'm sure a few well-connected Log Cabin Republican friends can make a few calls to SAGE to get the heterosexual Arizona senator into one of the classes to help him learn how to cut on the computer and do a little web surfing to show younger voters that he "gets it" with The Google and the Internets.

"Our LGBT Senior Cyber Center has been a dream for SAGE for years because we know that computers and the internet are a great way for older people to stay connected to each other and the community, and that's what SAGE is all about," said Michael Adams, Executive Director of SAGE.

The SAGE Cyber Center hosted classes that afternoon. Classes for beginners are being offered, two times a week, Tuesday and Thursday afternoons at 4:00 and 5:30pm by Older Adults Technology Services (OATS) for ten weeks. They will teach users how to operate the mouse and keyboard, as well as navigate Windows, the Internet and e-mail.
The proof is in the pudding -- the GOP nom will actually get a chance to work with gay youth in this program - what a bonus in terms of outreach!

Classes began earlier this year in intergenerational collaboration between SAGE, OATS, and the LGBT Community Center's Youth Enrichment Services (YES) program, in which youth acted as instructional assistants, providing some hands-on support to the seniors as the instructor takes them through the class.
I also received word from a rep that SAGE has an "amazing transgender woman who is a trainer - it would be a good learning experience for McCain in MANY ways..."
If folks at the McCain campaign are reading this post, here's the 411 -- to register for classes, he should contact Doreen Bermudez at 212-741-2247 x242. Or the Arizona senator may just want to do a nice photo op at the SAGE Cyber Center for LGBT Seniors to show he's down with technology and TEH GAYZ in one fell swoop, since his LCR allies have been promising us that we're going to be educated about why LGBTs should be pro-McCain.
SAGE

305 7th Avenue

6th Floor

New York, NY 10001

t: (212) 741-2247

f: (212) 366-1947

info@sageusa.org

For media inquiries, contact Cathy Renna (917-757-6123) or Simon Aronoff (202-510-6705) at Renna Communications. They'll be happy to help the "seasoned citizen" at the top of the GOP ticket make the most of the photo op and training session.
Related:

* G*d damn. Can we afford a computer illiterate doofus as POTUS?