Republicans were criticized for a lack of maturity in responding to the coronavirus in a hard-hitting editorial by the Winston-Salem Journal in North Carolina.
"When he wrote his book The Vanishing American Adult, first published in 2017, Republican Sen. Ben Sasse surely didn't have his colleagues in the U.S. House in mind. But he well could have been describing the participants in a scene we witnessed last week," the newspaper wrote.
The editorial board described the meltdown by Rep. Chip Roy (R-TX) over masks.
"This kind of tantrum from elected officials should be embarrassing. These are grown men and women. Especially in the face of a changing pandemic that, as we write, is killing about 300 Americans a day, they should be setting an example for the rest of us — not only by enthusiastically encouraging the procedures and practices that we know reduce casualties, but by controlling their childish impulses. Their ugly fits benefit no one," the newspaper noted. "Not wearing a mask around other people is a stupid hill on which to die — especially when you can do so literally."
The newspaper noted that the over 90% of the spread of coronavirus in North Carolina is amon the unvaccinated.
"Increased caution is not just justified, it's necessary. That shouldn't be hard for a mature adult with a fully developed brain to understand. We may not like it, but not liking it doesn't change it," the editorial board wrote. "The problem is that so many refuse to take personal responsibility. That affects others."
The newspaper argued Republican elected officials were out of step with their voters.
"We know that most rank-and-file conservatives are not as immature as some of their representatives. They support the science and want us to overcome this scourge as quickly as possible," the Winston-Salem Journal wrote. "We encourage them to contact their representatives and tell them to knock off the juvenile behavior. We need leaders of character and maturity to help get us past this crisis."
GOP Rep. Chip Roy, flanked by Marjorie Taylor Greene, rages against the reinstated House mask mandate: "We gotta… https://t.co/fzt927vhyo

— Andrew Solender (@Andrew Solender) 1627486407.0
AdChoices
SponsoredThe Readers' Forum: Sunday letters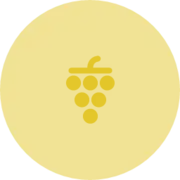 BOWEN HOUFFI'm not yet sure how I come down on the proposed "improvement" at Tanglewood, but the letter writer's admission that the addition will take less than 1/1300 of the existing park does not help the argument against it.Top CommentTop Comment2Crumbl Cookies opens on Hanes Mall Blvd.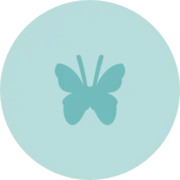 PATTI PETREEThey are delicious!Top CommentTop CommentDick Polman: Words the MAGA cult don't want you to hear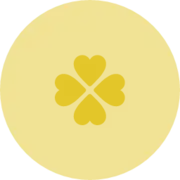 PAMELA CORBETTPerhaps these officers have filed complaints. Steve, why don't YOU watch the unedited four-hour video of testimony these officers provided? You will see some video of what happened as well as hear directly from those who experienced it. I think you will find it enlightening.Top CommentTop Comment1D.D. Adams: Opportunity is knocking at Forsyth Tech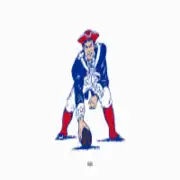 Classical LibHere, here! Great advice, a fantastic investment in hope and opportunity!Top CommentTop CommentForsyth County, Winston-Salem reimpose masking rules in government facilities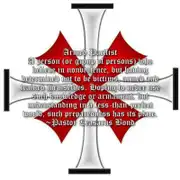 STEVEN HENDERSONDoesn't affect me..as I don't go thereTop CommentTop Comment
CONTINUE READING
Show less
One National Football League head coach is voicing frustration with the unvaccinated after COVID-19 protocols sidelined three of his quarterbacks.
"Minnesota Vikings head coach Mike Zimmer has been very outspoken about his opinion on the COVID-19 vaccine: everyone should get it. But, despite repeated attempts to get his players protected from the virus, several of Zimmer's Vikings remain unvaccinated," Sports Illustrated's "The Spun" reported Saturday.
Due to the NFL-NFLPA COVID-19 protocols, multiple players will be held out of tonight's practice inside TCO Stadium… https://t.co/80NGq0iQPp

— Minnesota Vikings (@Minnesota Vikings) 1627765200.0
"I am disappointed that this happened. I'm frustrated, not just with my football players who didn't get vaccinated, but I'm frustrated with everybody [who has not been vaccinated]," he said.
"I'm frustrated with, not just my football players who won't get vaccinated, I'm frustrated with everybody." - Coa… https://t.co/p2Iq660LQe

— Minnesota Vikings (@Minnesota Vikings) 1627773272.0
CONTINUE READING
Show less
Backlash against unvaccinated Republicans could cost the GOP control of the midterms, according to a new Washington Monthly analysis by David Atkins.
Writing about the political calculations of Republicans during the pandemic, Atkins wrote there's a "darker political calculation at work. Since Biden's election, the Republican strategy has been simple: sabotage the Biden administration's goal of vaccine-based herd immunity, thereby damaging the economy and forcing more unpopular measures to control the spread of the Delta variant. Either pandemic-exhausted voters will rebel at the prospect of a new round of controls and mask mandates, or the virus will overload ICUs and kill a million Americans by the midterms–which Republicans will then blame on Biden and Democrats (as Trump just did yesterday.)"
That strategy has been undermined by the Delta variant that is filling hospital beds in GOP states. But that was the message from Jeanine Pirro on Saturday night.
Jeanine: And now you want to mask us because you clearly failed in your effort to get us vaccinated… https://t.co/PnUpn7dFlr

— Acyn (@Acyn) 1627780302.0
Aktins doesn't think it will work.

"But there is reason to believe this strategy may be not only sociopathic but also too clever by half. Most Americans have now been vaccinated, and it is abundantly clear that the Delta variant is primarily a plague of the unvaccinated. The unvaccinated least capable of persuasion are primarily base Republicans, and partisanship is one of the single strongest predictors of vaccination status," he noted. "And vaccinated Americans are getting fed up with being put at risk and potentially forced into further restrictive measures by the politically hostile and belligerently unvaccinated."
Atkins suggested that was reflected in new polling showing that vaccine mandates and passports are "extremely popular."
"If around 70% of Americans become vaccinated, partisanship becomes inextricably linked with vaccination status, and 65-70% of Americans who actively want to see vaccine mandates and passports implemented are either sickened by an endemic Delta variant or forced by circumstance to limit their enjoyment of life because of a toxic pro-virus movement primarily associated with the Republican Party, that could lead to serious electoral consequences," Atkins warned.
"If COVID does end up felling over one million Americans, conservatives can try to place the blame on Biden and Democrats–but it's not at all clear that voters will buy that when the variant is doing the most devastation among belligerently unvaccinated Republicans in red areas. And unlike many other issues that favor Democrats electorally, this one is deeply personal and rage-inducing for the vaccinated," he explained.
Noting the conventional wisdom that Republicans are favored in the 2022 midterms, Atkins argued that the pandemic may break with historical precedent.
"It is difficult to see how Republicans will succeed if they are associated with a white evangelical anti-vax movement putting 70% of Americans directly into harm's way. Whatever advantage they seek from sabotaging the Biden administration's public health and economic response may wind up costing them more than they gain–not only in real human lives, but in seats in Congress as well," he wrote.
Republican vaccine politics might cost them the midterms. Vaccine mandates are popular with 2/3 of Americans, and v… https://t.co/xopQgGtGZ8

— David Atkins (@David Atkins) 1627774255.0
CONTINUE READING
Show less

Don't Sit on the Sidelines of History. Join Raw Story Investigates and Go Ad-Free. Support Honest Journalism.
Subscribe Annually
$95 / year — Just $7.91/month
Subscribe Monthly
$1 trial
I want to Support More
$14.99 per month
{{ post.roar_specific_data.api_data.analytics }}