Pandagon is daily opinion blog covering feminism, politics, and pop culture. Come for the politics, stay for the complete lack of patience for the B.S. and bad faith coming from conservative leaders and pundits.
Don't miss stories. Follow Raw Story!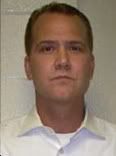 Can the GOP keep up the pace of having at least one embarrassing elected official busted per week for violent criminal sexual behavior all the way through to the election?
They dipped down into the fetid well to give us Missouri state Rep. Scott Muschany, R-Frontenac. What did he do? It's a hat trick of disgusting behavior.
* He has been indicted for sexual assault of a 14-year-old girl who is the daughter of a state employee;
* He was involved in a sexual relationship with the victim's mother;
* Muschany's married with two children.
A Cole County grand jury returned an indictment today charging Muschany with the Class C felony of "deviate sexual assault." The indictment identifies the victim only by initials. It says that on May 17, Muschany "had deviate sexual intercourse" with the girl, "knowing that he did so without" her consent.

Muschany, 42, was booked into the Cole County Jail today at 2:50 and he was released after posting a $5,000 bond. If convicted, Muschany faces a fine of up to $5,000 and a prison term of up to 7 years.

Muschany surprised many in political circles by announcing in late May that he was not running again this November. At the time he said he wanted to spend more time with his family.
It sounds like he should have thought about staying homebound for a long time before that. And the allegations get even worse:
Last Friday, the father of the girl filed a motion for temporary child custody in Cole County Circuit Court. In the filing he argued that the mother's "believed paramour was believed/alleged to have had inappropriate sexual contact with one of the minor children."

The document also alleges that the mother "did admit that the incident did take place, including her witnessing same."
And the drum roll please…back in 2006, Muschany was a co-sponsor of legislation that toughened sex offender laws. A reader at my pad also noted:
He is a licensed foster parent … and on the Board of a private Christian school. Missouri only recently relented in lifting it across-the-board ban on gay foster parents… seems like they need to worry less about the gays and take a closer look at other applicants…
Hat tip, to PHB reader Nancy, who said, "the city of Frontenac is a very tony suburb of STL, the average house valued around $500,000. Such a scandal… What will the neighbors think!?"