Pandagon is daily opinion blog covering feminism, politics, and pop culture. Come for the politics, stay for the complete lack of patience for the B.S. and bad faith coming from conservative leaders and pundits.
Don't miss stories. Follow Raw Story!
Apologies for being MIA here at Pandagon. I'm here in Denver writing, taking photos and video to try to give readers a taste of the convention that you don't see on the television coverage. I'll just share a few of the things that are being filed over at The Blend.
I attended the Human Rights Campaign/Victory Fund LGBT Delegate luncheon. There are over 260 out LGBT delegates in Denver, and they (and we) were treated by a surprise appearance by Michelle Obama, who spoke movingly about why an Obama administration will strongly support civil equality.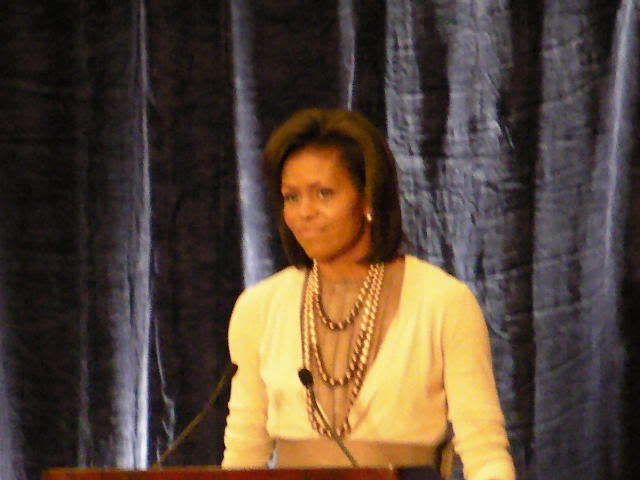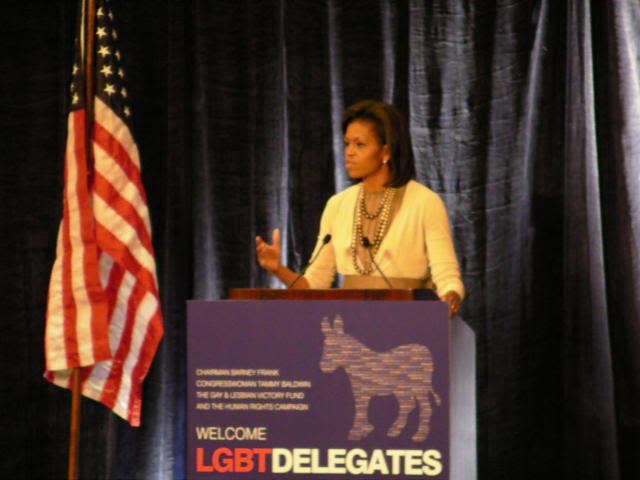 This very public support and acknowledgment of the LGBT community during the convention is a clear sign that political change is in the wind. One of the other noticeable things about this luncheon is that it's the only one so far that is overbooked — there are so many elected officials, activists and supporters of the community who turned out for this event.
Video is below the fold.
Here's the first video as she's introduced to a roaring, enthusiastic crowd. Sorry for the shaky, unedited video – it was crowded on the media riser.