Pandagon is daily opinion blog covering feminism, politics, and pop culture. Come for the politics, stay for the complete lack of patience for the B.S. and bad faith coming from conservative leaders and pundits.
Don't miss stories. Follow Raw Story!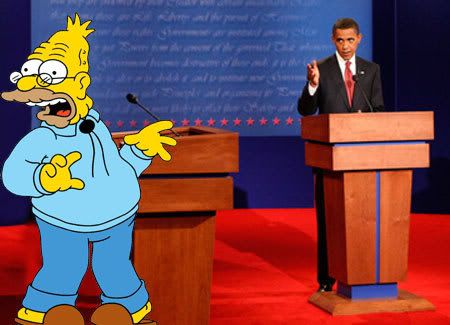 Ah, the class of John McCain. Will Gramps chase Barack Obama off of his lawn as well? The mixed messages coming out of this failing campaign are maddening.
After doing some debate prep and satellite interviews at his campaign headquarters for most of the afternoon, McCain headed downstairs to his Virginia Victory offices to rally a group of volunteers who had been making phone calls on his behalf.

…"After I whip his you know what in this debate, we're going to be going out 24/7," McCain said of his upcoming debate with Obama, but seeming to consider recent criticism that his words have been too inflammatory, he quickly told supporters to be respectful.

"I wanna emphasize again, I respect Sen. Obama," McCain said.
I will be respectful of Senator McCain and not go into detail about the first thing that I thought about when reading that headline — Kunta Kinte. Whip? Really? Wow.