Pandagon is daily opinion blog covering feminism, politics, and pop culture. Come for the politics, stay for the complete lack of patience for the B.S. and bad faith coming from conservative leaders and pundits.
Focus on the Family Christian CD narrator busted for soliciting teen for sex over Internet
Don't miss stories. Follow Raw Story!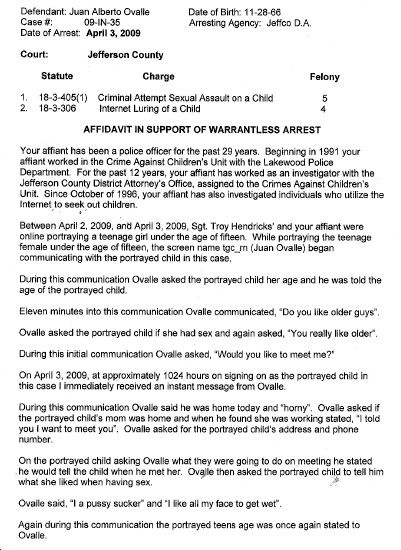 Here's proof that fundie repression can turn into perversion. My, my, those family values out there in the pious part of Colorado Springs. You can't make this stuff up — this dude narrated the Bible for Christian CDs. (Denver Post):
Juan Alberto Ovalle, 42, thought he was corresponding with a girl under the age of 15, but instead it was undercover officers with the Jefferson County district attorney's office, according to court documents.

Ovalle works for a Spanish-speaking arm of the Colorado Springs Christian group Focus on the Family and narrates Biblical text for CDs, according to Internet websites that sell the products.

"We're shocked," said Gary Schneeberger, a spokesman with Focus.

Schneeberger said the group "is beginning its own process of looking into the allegations" and that it "will work with authorities" if asked.

…Ovalle asked the teen specific sexual questions and told her about sex acts he would perform with her, according to an arrest affidavit. According to the affidavit, during one exchange, Ovalle asked: "Would you like to meet?"

The undercover officer told Ovalle that her "mom" was working and she was home alone.

Ovalle responded by saying he was "horny" and that he'd come to the home.
Bleh. He has been charged with criminal attempted sexual assault on a child and Internet luring of a child. This guy is a real freakshow. Via Colorado Independent you can see the affidavit (click image).
More over at The Colorado Independent, where Ernest Luning notes "Listen here to Ovalle reading various admonitions against unlawful fornication from 1 Corintios (Corinthians)."