Pandagon is daily opinion blog covering feminism, politics, and pop culture. Come for the politics, stay for the complete lack of patience for the B.S. and bad faith coming from conservative leaders and pundits.
Don't miss stories. Follow Raw Story!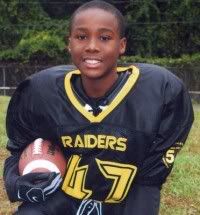 Eleven-year-old Carl Joseph Walker-Hoover did not have to die. He wrapped an extension cord around his neck and hanged himself, leaving this earth because of months of anti-gay taunts by his classmates at New Leadership Charter School in Springfield, MA. The Advocate's William McGuinness interviewed his mother, Sirdeaner Walker. This story is almost too painful for words.
Sirdeaner Walker, who has survived domestic violence, homelessness, and breast cancer, knew death could come suddenly — but she could not have predicted it would find her 11-year-old son first.

On April 6, Sirdeaner Walker came home, walked up the stairs to the second floor of her home, and saw her son suspended from a support beam in the stairwell, swaying slightly in the air, an extension cord wrapped around his neck, according to police. He apologized in a suicide note, told his mother that he loved her, and left his video games to his brother.

Walker said her son had been the victim of bullying since the beginning of the school year, and that she had been calling the school since September, complaining that her son was mercilessly teased. He played football, baseball, and was a boy scout, but a group of classmates called him gay and teased him about the way he dressed. They ridiculed him for going to church with his mother and for volunteering locally.

"It's not just a gay issue," Walker said. "It's bigger. He was 11 years old, and he wasn't aware of his sexuality. These homophobic people attach derogatory terms to a child who's 11 years old, who goes to church, school, and the library, and he becomes confused. He thinks, Maybe I'm like this. Maybe I'm not. What do I do?"

His birthday, April 17, falls this year on the 13th National Day of Silence, a day on which individuals observe vows of silence for students bullied at school.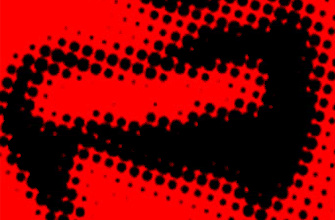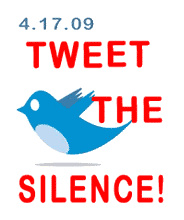 I want to ask a question — why do these purportedly "Christian" organizations oppose the Day of Silence? Little Carl is what this day is about. How can these homophobes sleep at night knowing this little boy — and so many others like him — was so tormented by others in his school that the only way out was to kill himself? That school officials didn't do anything to stop the bullying, essentially blaming the victim "student immaturity," that Carl should just "buck up" and take it, and ignoring his fear that naming those who tortured him would label him a snitch.
This was considered "a solution" by the school.
Hilda Clarice Graham, an expert on bullies and a school safety consultant with International Training Associates, said students often use assumed sexual orientation as a main weapon against one another. "It's the hammer that hurts the most and is the most vulnerable and hurtful thing going," she said.

…Days prior to Carl Walker-Hoover's suicide, he confronted a female bully who verbally accosted him. The event served as an apparent catalyst to Walker's suicide. The school's response was to have the two students sit beside one another during lunch for the next week to encourage conversation.
Good god. How on earth did any adult think this was the answer to the problem? Where is common sense?
Graham says the school's response is not ideal because "for mediation to work, there must be equal power." She said bullies' goals are to hurt, and to depend on them to feel remorseful is not an effectual way to deal with them — that victims are at a disadvantage when trying to make peace alone.
On Friday, thousands of students will participate in the 13th annual National Day of Silence, and who knows how many fundie parents will choose to make their kids stay home so that they cannot be exposed to a silent call for tolerance. What are these people teaching their kids — that bullying is OK? That even children who don't identify as gay, like Carl, have to go day after day to a learning environment that foments torment and emotional baiting of students based on homophobia? What is wrong with these people?