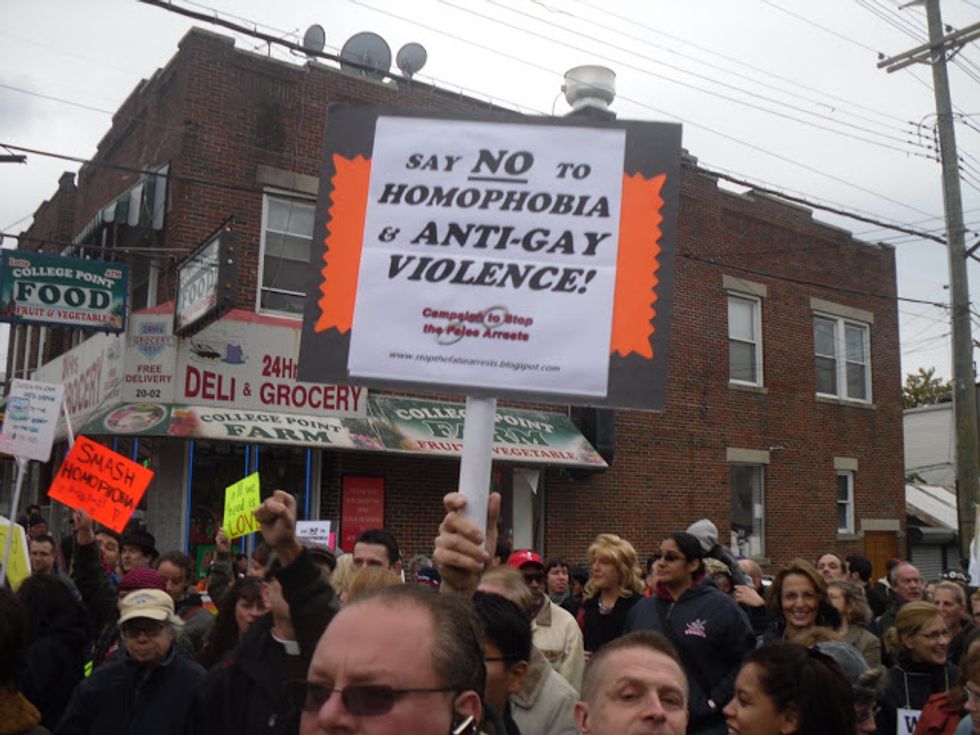 Hop over to Joe.My.God for coverage of a rally in College Point, Queens, NY, where 300 people marched in support of Jack Price, who was brutally beaten in the area; he suffered a broken jaw, bruised ribs, a collapsed lung and multiple other injuries. These are photos he said to spread around. Background via Edge NY's Michael K. Lavers:
---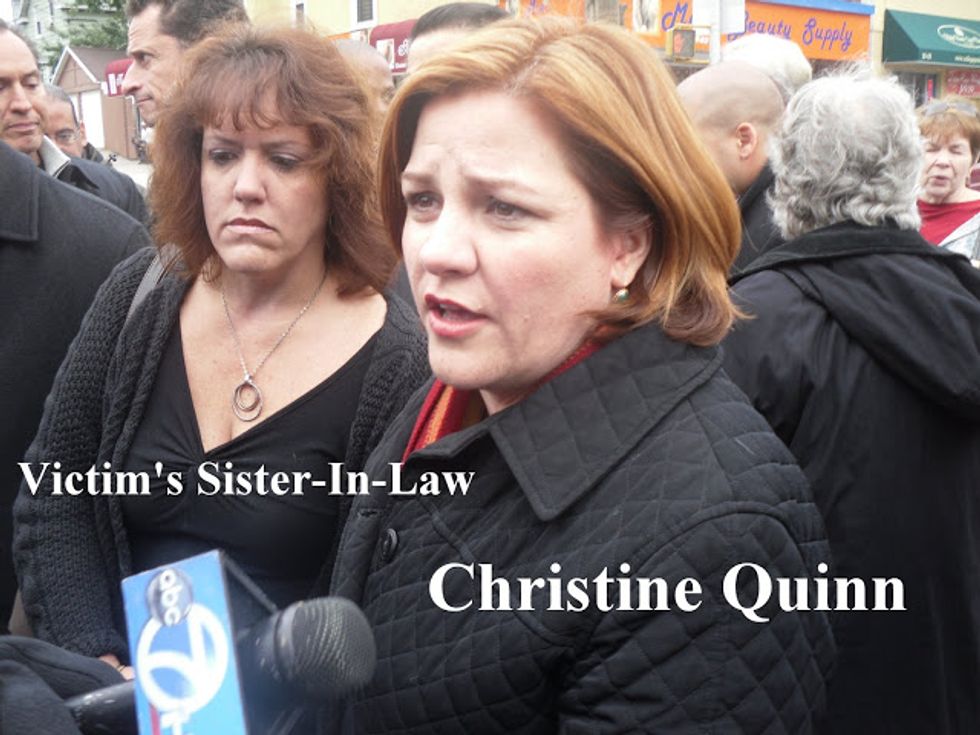 Daniel Aleman, 26, and Daniel Rodriguez,Jr., 21, allegedly beat Jack Price, 49, outside an all-night deli on the corner of College Point Avenue and 18th Avenue around 3 a.m. on Oct. 9. Price's sister-in-law, Joanne Guarneri, marched arm-and-arm with City Council Speaker Christine Quinn, Congressman Anthony Weiner, City Comptroller William Thompson, Jr., Queens Borough President Helen Marshall and other politicians, activists and local residents down College Point Avenue. She also spoke at a rally at a local park.

"They [Aleman and Rodriguez] nearly beat my brother-in-law to death for $10 and a pack of cigarettes," Guarneri said. "We have to stop violence in College Point. We have to take back our streets."

Amanda Guarneri echoed her mother's anger before she and other members of her family marched. They [Aleman and Rodriguez] are a disgrace," the 15-year-old told EDGE. "They should be locked up forever. I wouldn't wish this on my worst enemy."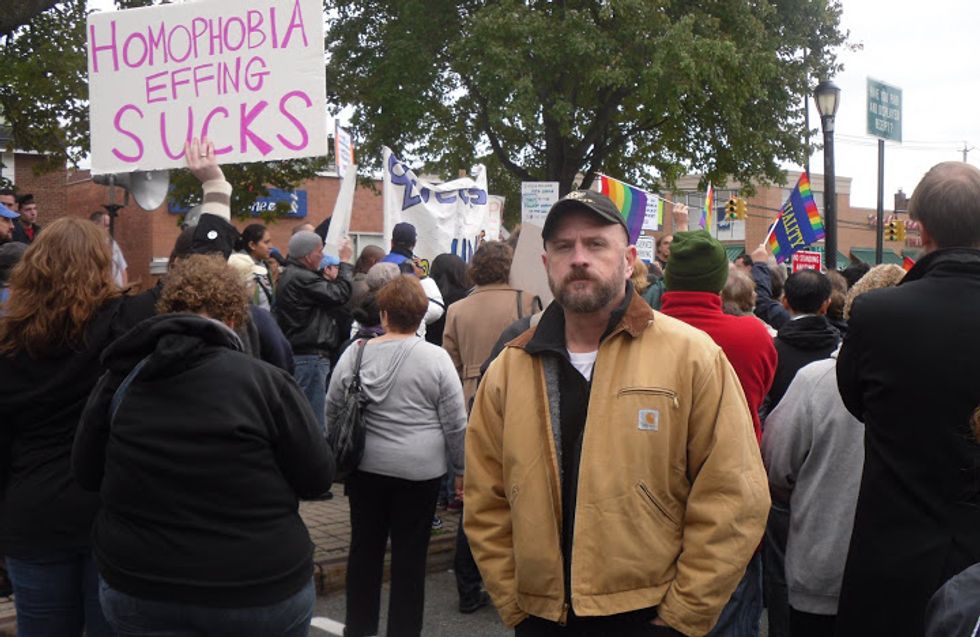 What's disgusting is that supporters for Aleman and Rodriguez showed up at this rally. Given that this attack against Price is only one of a series of gay bashings that have been reported in Queens, people should remember that Blue states where laws on bias crimes may be strong doesn't mean the hate goes away. Joe:
After a 15-minute march down College Point Boulevard to the sullen or unknowing stares of locals, we were shocked to find a group of 20 or so counter-protesters, PRO gay bashers, already in a pen perilously close to the park where the rally was to take place. Leading the pro-bashers was Mr. Leviticus Tattoo Douchbag himself. He and his co-thugs wore stickers in support of the jailed cowards as they shouted "Free Daniel Rodriquez!" and "No hate crime!" Among their signs was "Daniel doesn't hate gays!" Riiiight. Fortunately, there was a huge NYPD presence on hand and the two groups were not permitted to get closer than shouting distance.

 
Surf over to Joe's for more, including reactions from locals.