Don't miss stories. Follow Raw Story!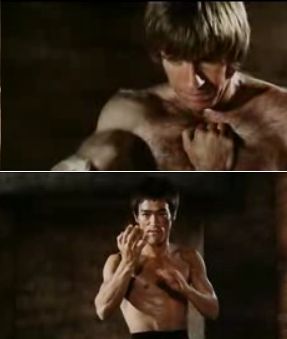 Ah, yes — let's take in this political thought piece by aging action film/TV actor, Total Gym shiller, and currently right-wing Human Events columnist Chuck Norris about health care and the Virgin Mary's pre-natal care…
Washington certainly has reached a new low by forcing American citizens who oppose abortion to pay for abortions via their taxes in this massively comprehensive way. Is it intentionally trying to spark the next Boston Tea Party? When our greatest values are thrown under the omnibus, how do they expect us to respond? (Washington's wild spending and abandonment of traditional values and our Founders' vision is what prompted me to add a 64-page expansion to the new paperback version of my New York Times best-seller Black Belt Patriotism, being released in January through Fidelis Books. See the new Web site at //www.BlackBeltPatriotism.com.)

…[A]s we near the eve of another Christmas, I wonder: What would have happened if Mother Mary had been covered by Obamacare? What if that young, poor and uninsured teenage woman had been provided the federal funds (via Obamacare) and facilities (via Planned Parenthood, etc.) to avoid the ridicule, ostracizing, persecution and possible stoning because of her out-of-wedlock pregnancy? Imagine all the great souls who could have been erased from history and the influence of mankind if their parents had been as progressive as Washington's wise men and women! Will Obamacare morph into Herodcare for the unborn?
Are we sure Bruce Lee didn't kick Chuck in the head instead of pulling out his chest hair? Hmmm…let's take a look at that (and the fashionable sideburns of Chuck).

Bruce Lee X Chuck Norris – Click here for the most popular videos