No woman anywhere should ever be good enough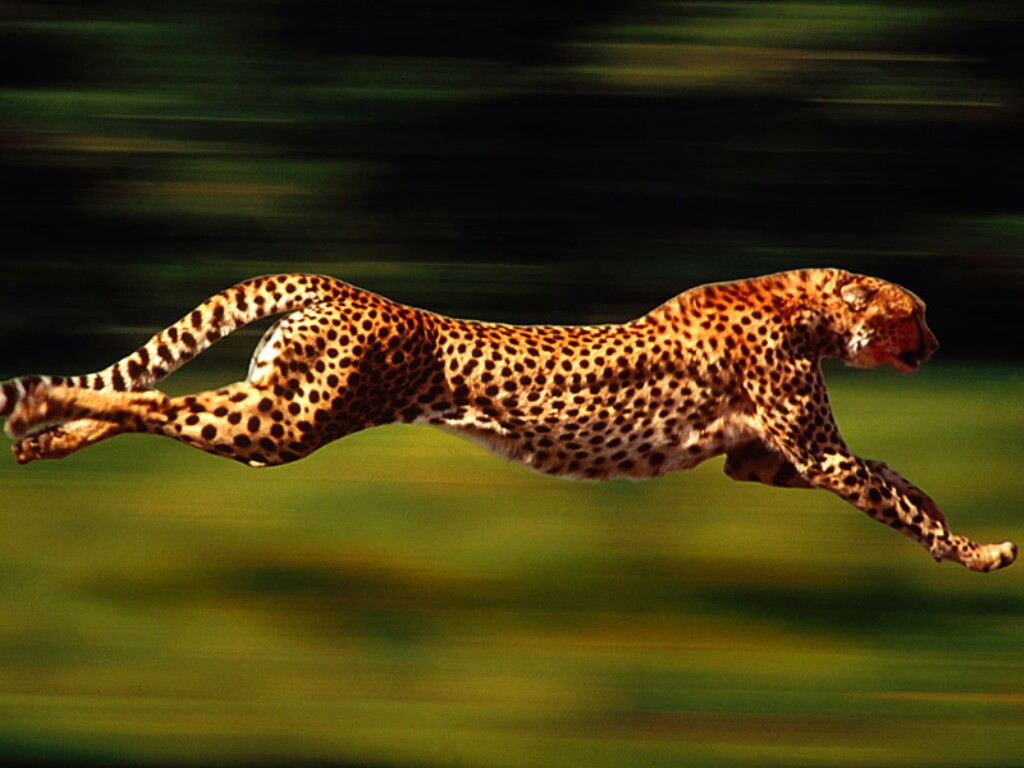 If you read feminist blogs, surely you've seen the outrage over this article in the New York Observer. It's a kinda-sorta joking article to invent the term "cheetah"—women who are younger than so-called "cougars" and "pumas", but are still over 25 and unaware that they are therefore too nasty to have sex. Women over the legal age of consent having sex is supposed to be pitiful. Apparently, it's just hilarious that when we were at the "abstinence-only" age, we developed a taste for cock, and not that we're too old to have sex and probably too damn old to leave the house, we troll pathetically for cock that men can only be convinced to give up to our nasty ass selves by force.
Other bloggers have dealt with the way this article minimizes the reality of rape and exposes how even mild-mannered nice guys can turn into raging misogynists when someone uses "prove your masculinity" as bait. What I want to deal with is how this article, because it was "joking", demonstrates how much misogyny is tied up with anti-sex attitudes. The conundrum of sex has always been that it's both exquisitely pleasurable (if done with enthusiastic consent, of course), but also pretty gross. Like eating barbecue, but involving nudity, and therefore kind of embarrassing. The solution to this conundrum in our male-dominated society is to put all the nastiness of sex on women, and present to women a bizarre catch-22: you must simultaneously be sexually available but not sexual at all, because that's gross.
This article is one manifestation of that, fitting right into the category of "no woman is actually good enough to fuck". You'll notice that entire categories of women are being redefined as so disgusting that any man who touches them should be ashamed. First it was over 40 (cougar), then over 30 (puma), and now over 25 (cheetah), and soon it will be anyone over the age of legal consent. And those below it? Illegal. Exactly zero women will be acceptable for fucking. And this will be women's fault because we're so fucking disgusting. Already John Derbyshire has gone there, trying to normalize pedophilia as the most full realization of male sexuality, because it's the only sexual desire that's "clean" enough, because it's for girls who haven't yet developed sexual bodies.
This way men get to have the cake (the pleasure of sex) without the taint of having done something gross, since all disgust with sex has been projected onto women's bodies, and made women's fault. Guys can even engage in congratulatory behavior, where one is admired for being "brave" enough to have sex with one of those disgusting she-creatures. I read an article (sadly, can't find it now) about a group of guys that seduces fat women for this reason. They seduce the women, and then sit around bragging to each other about how awful it was to have sex with those women. It was obviously a way to be sexual without owning any responsibility for it. But of course, this sort of mentality requires all other men to reinforce it—even a single dude pointing out that the biological realities of sex are part of the fun can result in an emperor's-naked moment, I guess—and so the impetus is to define the category of "too disgusting to enjoy fucking" to all but the vanishingly rare, perfectly plastic, just-turned-18-year-old, so that all men can have sex and then congratulate themselves for their courage of going there.
Or that's my read on it, anyway. I'm open to assaulting this stupid article from any angle you can think of, it irritated me so much.
Trump: Iran claim to break up CIA network 'totally false'
US President Donald Trump on Monday denied Iran's claim that it dismantled a CIA spy ring and arrested 17 suspects with alleged links to the US intelligence agency.
"The report of Iran capturing CIA spies is totally false. Zero truth," Trump tweeted.
"Just more lies and propaganda (like their shot down drone) put out by a Religious Regime that is Badly Failing and has no idea what to do."
"Their Economy is dead, and will get much worse. Iran is a total mess!" Trump added.
Earlier Monday a top Iranian counter-intelligence official told local reporters that the 17 suspects were all Iranians working in "sensitive centers" and the private sector who had acted independently of each other.
Trump's Commerce Dept plagued by low morale and 'disarray' as chief Wilbur Ross falls asleep in meetings: report
For months, there has been speculation in Washington, D.C. that Wilbur Ross, secretary of the U.S. Department of Commerce for the Trump Administration, is on his way out. Reports that Ross falls asleep in meetings don't exactly instill confidence in his leadership. And Politico's Daniel Lippman, in a troubling report, describes the Commerce Department as being in a state of chaos and disorganization.
Lippman reports that according to his sources, the 81-year-old Ross "spends much of his time at the White House" in order to "retain President Donald Trump's favor." And the Commerce Department is suffering, Lippman observes, because of Ross' "penchant for managing upward at the expense of his staff."
When radioactive wastes aren't radioactive wastes
The U.S. Department of Energy wants to redefine what constitutes high-level radioactive waste, cutting corners on the disposal of some of the most dangerous and long-lasting waste byproduct on earth—reprocessed spent fuel from the nuclear defense program.
The agency announced in October 2018 plans for its reinterpretation of high-level radioactive waste (HLW), as defined in the Nuclear Waste Policy Act (NWPA) of 1982, with plans to classify waste by its hazard level and not its origin. By using the idea of a reinterpretation of a definition, the DOE may be able to circumvent Congressional oversight. And in its regulatory filing, the DOE, citing the NWPA and Atomic Energy Act of 1954, said it has the authority to "interpret" what materials are classified as high-level waste based on their radiological characteristics. That is not quite true, as Congress specifically defined high-level radioactive waste in the Nuclear Waste Policy Act, and any reinterpretation of that definition should trigger a Congressional response.