Don't miss stories. Follow Raw Story!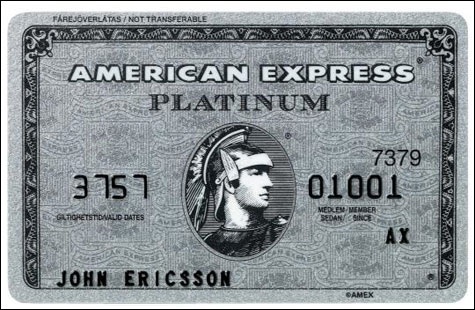 The FBI, the IRS and the US Attorney's office in Tallahassee have opened a criminal investigation into the use of credit cards by top GOP officials for personal expenses, according to a report Wednesday.
All three agencies are involved in the probe, which centers on the use of Republican Party-issued American Express cards allegedly used for personal expenses.
A second investigation involving the IRS seeks to determine whether some of the credit card use effectively qualifies as tax evasion, since use for personal expenses should have been declared as income.
The IRS is said to be examining the tax records of at least three top GOP officials, including the Republican contender for one of Florida's US Senate seats. Onetime Florida House Speaker Marco Rubio, now running against Florida Gov. Charlie Crist for Senate, is one of the individuals being probed.
Rubio billed the party for more than $100,000 during the two years he served as House speaker, according to credit card statements obtained by the St. Petersburg Times and Miami Herald. The charges included repairs to the family minivan, grocery bills, plane tickets for his wife and purchases from retailers ranging from a wine store near his home to Apple's online store. Rubio also charged the party for dozens of meals during the annual lawmaking session in Tallahassee, even though he received taxpayer subsidies for his meals.

Rubio said the billings all related to party business — the minivan, for example, was damaged by a valet at a political function — and that he repaid the party for about $16,000 in personal expenses.

Asked during his campaign bus tour last week if he needed to amend his tax returns to reflect any party money that covered his personal expenses, Rubio said, "We don't believe it's income. It's not. . . . Whatever the law is, we're going to comply, but I don't think it's income."
In February, the former Florida House speaker (at left) admitted that he'd double-billed taxpayers and the Florida GOP for eight plane flights at a cost of about $3,000. The Times report says that the state party has yet to receive Rubio's promised check.
Rubio's tax attorney told the paper the double-billing was an "accounting mistake."
The other two named in the IRS probe by the St. Petersburg Times are ex-state party chairman Jim Greer and ex-party executive director Delmar Johnson.
"I paid all my taxes and did everything my accountant told me to do," Greer is quoted as saying.
Johnson's American Express bill included charges for posh meals, chartered planes and rounds of golf.