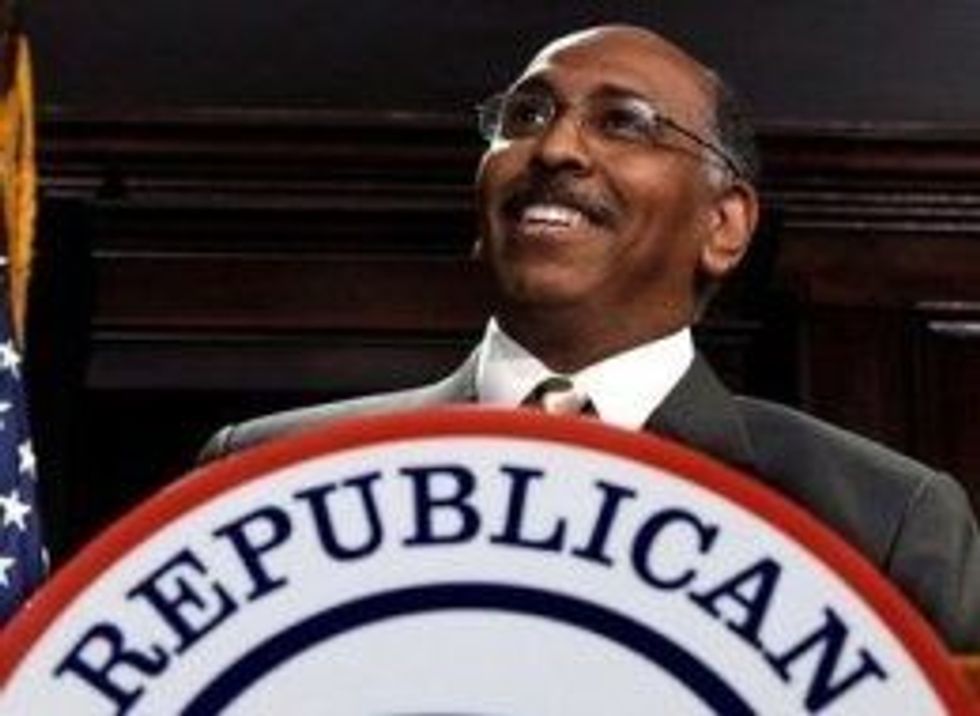 Stories of financial malfeasance at the Republican National Committee spread from a scandal involving $2,000 spent at a bondage-themed strip club to a possible quid-pro-quo fundraising agreement to circumvent federal restrictions on campaign finance.
---
Near the end of 2009, leaders at the RNC — including Chairman Michael Steele — "struck a deal with the Michigan Republican Party that if the state party could raise what turned out to be a half a million dollars for the RNC from its donors, the committee would immediately give the money back, in a scheme apparently devised to increase the RNC's 2009 fundraising numbers," according to a report from the Daily Caller.
A former official with the RNC said the motivation for such a deal was probably to allow individuals to donate more than the $10,000 federal limit. Michigan state law allows unlimited campaign contributions for individuals.
Documentation by the Federal Election Commission verifies the donations to the RNC — as well as the money that came right back to the Michigan Republican Party.
All fifteen Michigan donors donated the maximum amount to RNC on the same day, Dec. 31,  amounting to $456,000 put on the books for the last day of 2009. Then, $500,000 was given back from the RNC to the Michigan Republican Party over a two-month period.
Another possible motivation for the agreement is to inflate the RNC's fundraising numbers. Chairman Michael Steele has previously bragged, often through his spokesman, of raising more than $90 million last year.
An RNC spokesman claims the deal does not represent any misdoing, but the politics editor of the Atlantic said some questions still need to be answered.
"If the collections for Michigan's Victory Program were bundled and a scheme was hatched to circumvent laws on contribution limits, then there's a problem," Marc Ambinder wrote. "State parties need federal "hard dollars" for congressional and senatorial elections. Regular transfers are common, but ear-marking donations for specific races (and candidates) is not legal. That's why the pattern of disbursements matters."
On CNN yesterday, former RNC adviser Alex Castellanos said that Steele should resign.
"I think a change in the direction now, at this point, would do the party good," Castellanos said.
Contrary to the RNC's statements about its successful fundraising, Castellanos added that Steele has "lost the support of a lot of our major donors."