Discover the qualifications for FRC founder Dr. George Rekers' travel assistant/luggage carrier
Don't miss stories. Follow Raw Story!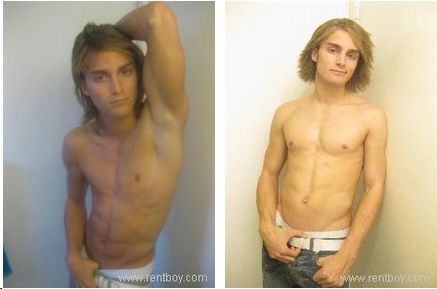 You know, when I travel these days, my fibromyalgia often makes it painful and difficult to lug around my bags. When the pain is really bad I sometimes wish I had a PHB assistant to help me out (when Kate's not able to go with me). However, I never thought about going this route…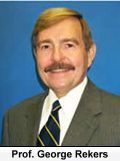 FRC founder and NARTH board member Dr. George Rekers must have a helluva travel expense budget (and tax write off) for procuring the talents of Geo, the identity of "Lucien," known to most as a "Travel Assistant"/"luggage carrier" through the recruiting service he went through, Rentboy.com.
They have a rigorous training program for travel assistants at Rentboy:
Weight: 132lbs (60kg), Height: 5′ 9″ (175cm), Body Hair: Smooth, Build: Lean/Swimmer, Eye Color: Blue, Hair Color: Blonde, Foreskin: Uncut, Cock Size: Large, Safe Sex: Always Safe, Sexual Position: Versatile, Sexual Orientation: Bisexual, Drugs: Non-Drug User, Smoking: Non-Smoker, Ethnicity: Latino, Languages Spoken: English, Spanish, Tastes / Specialties / Fetishes: Vanilla, Leather, Anal, Oral, Shaving, Spanking, Role Playing, Kissing, Toys, Feet, Talents: Modeling, Go-Go Dancing, Stripping, Massage, Travel Companion, Tour Guide, Interpreter.
I wonder why it doesn't have any stats on number of bags Geo can carry, or whether he performs therapeutic massage for his john client to ensure the post-surgery Rekers has adequate comfort for physical recovery? Wait, I found additional information that closed the deal for Rekers.
Massage, good times, Travel, escort for days, nights and weekends, My name's Geo. 20 year old, 5'9", 130 pounds, 28" waist size,8×6″ UNCUT, VERSATILE, NICE ASS. Puerto Rican, fair/light-Skin, blond hair, blue eyes and athletic/muscular built. I'm a college guy, masculine, educated, really easy-going, great to get along with, can hold a conversation and passionate You could just say I love to have a good time. Very clean, professional, HIV and Disease FREE. For a sensual meet or companionship. Will do anything you say as long as you ask ;D Repeat encounters are always more exciting for me and make it more casual and comfortable for you as well. Call or text anytime.
Dr. Rekers, how much DOES it cost for ten days with a barely legal, blond, hung, uncut, bisexual Puerto Rican who is happy to spank you and shove it up your gelatinous vile bigoted ass?
Related:
* Family Research Council founder vacations with his rent boy, er, 'Travel Assistant'
* Unzipped: Meet Homophobe George Reker's Rentboy Hooker, "Lucien"