Don't miss stories. Follow Raw Story!
I added this to the softball photo post, but it deserves its own entry. I've been offline a lot (don't ask), but I found a few moments to post thoughts on the matter.
---
Ben Smith at The Politico
reports
that one of Kagan's friends finally decided to put an end to the speculation.
"I've known her for most of her adult life and I know she's straight," said Sarah Walzer, Kagan's roommate in law school and a close friend since then. "She dated men when we were in law school, we talked aboutmen — who in our class was cute, who she would like to date, all of those things. She definitely dated when she was in D.C. after law school, when she was in Chicago – and she just didn't find the right person."

…The result has been an awkward dilemma for the traditional media, for whom reporting about homosexuality has always been considered to be off limits. Reporters and bloggers have debated, publicly and privately, the propriety of asking whether Kagan is gay. But Walzer – who has spoken regularly to the press this week – said that in a series of interviews with reporters she had been asked only obliquely about the nominee's "social life."
And that traditional media dilemma has been the most interesting thing to hear about, since Walzer confirms that the MSM has clearly been probing and dancing around the question with Kagan's friends, but never asking about it directly. It points out the obvious — too many reporters/editors are squeamish because, when it comes down to it, they believe that asking about the personal life of someone they think may be gay is crossing some sort of line of propriety. A line that, of course, doesn't exist when the person is straight.
Being gay is not bad, nor is it only about SEX, kinds of sex acts, etc. Is there mass MSM cognitive dissonance going on? Honest to god, how many times have we heard more gory details than we care to know about heterosexual newsmakers and their kinks, sex acts and accounts of adultery? Can we say, um, John Edwards? I didn't see the media running from that one. They only kept a lid on it until it was confirmed, then then the reporting burst like a dam.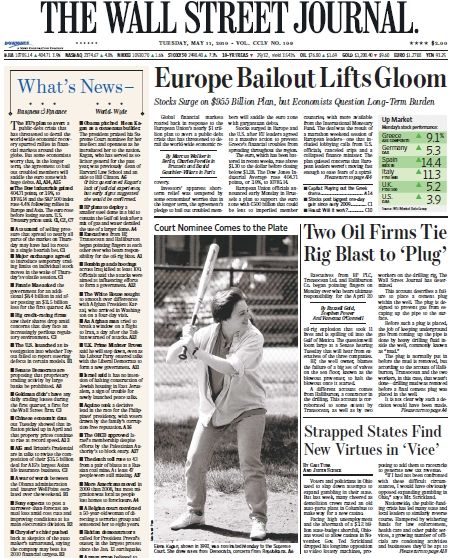 No media outlet could justify that inquiring about what one does in the bedroom is appropriate to ask a SCOTUS nominee, but if there are rumors floating around about whether one is or isn't gay, why wouldn't you want to ask that to clear the air?
That's just asking about a demographic (and an official one in 2010 as one can indicate on the census whether you have a same-sex partner), such as religion, race, region of birth — all things that have been discussed widely as Kagan is being compared to sitting justices.
This is where some cultural growth is in order — printing a 17-year-old photo of Elena Kagan playing softball is juvenile. That photo was selected for a reason; it wasn't random. Just ask, people.
I will say that the open secondary discussion — that if Kagan did identify as a lesbian privately but was closeted publicly could be a problem in some quarters of the LGBT community was interesting and healthy to have. What I saw less of is rumination of whether a straight ally would feel a need to be closeted in any way. I don't think so, but in this political climate, a SCOTUS nominee should be prepared to be asked about views on LGBT rights, given cases are winding their way to the Supreme Court. Now, given the theatre that these nominations have turned into, the press is unlikely to get much of an answer other than to look through prior public statements or rulings, but we culturally have to get over the reluctance to "go there."
Obviously the right wing was looking for a more salacious story about Kagan's sex life to tie to any "pro-homosexual" views or opinions, but I seriously doubt a declaration of her heterosexuality will cause the fringe to pipe down. Again, watching how the MSM acts, paired with some of the squeamishness about sexual orientation by the left in this matter is a better barometer of whether LGBT issues are truly understood, and whether it does affect public political support (note, not personal support) when the game gets tough on legislation. It can explain why you see calls to backburner human rights legislation, and the WH bus driving over us because it may impact, say, midterm elections.