Don't miss stories. Follow Raw Story!
It's 2010 and black women are still being told their hair is "bad," ugly, lacks class, etc. If you saw Chris Rock's "Good Hair" — that's all you need to know about the pain, the humor and the self-loathing pathology black women (and men) have about natural hair (see my post on it).
And now the style tide has turned in one strange circle, where the women with chemically straightened hair are now being called "trashy." Sisters, you can't win. In an article over at Gawker, "American Apparel: Internal Documents Reveal Uglies Not Welcome," you have to wonder how many people would pass muster for owner generally, but for black women applying for work there, "nice hair" has a different requirement Dov Charney.
Another former [American Apparel] AA manager says that she received the following instructions as to what kind of black girls she should try to hire during the company's open calls:

"none of the trashy kind that come in, we don't want that. we're not trying to sell our clothes to them. try to find some of these classy black girls, with nice hair, you know?"

i will remember that forever, especially the "nice hair" part. he was instructing another manager and i on who to look for during an upcoming open call, and i sat there dumbfounded, listening to him speak while the other manager made "uh huh, got it" sounds on her end of the phone. the other manager on the call with me later became a district manager, and at one point instructed me to tell two of my employees (both of whom happened to be black females) to stop straightening their hair. i refused to do this, but wondered if the mentality behind her request was related to what dov had said.
As everyone knows, I'm an advocate for women dumping relaxers, aka the creamy crack, because that stuff is f*cking toxic. The beauty aesthetic is secondary; natural hair can be beautiful, classy, etc., but as we know, the culture at large doesn't celebrate the crazy curls and kinks.
More below the fold. Whatever love affair Dov Charney has with natural hair is obviously some flavor-of-the-month aesthetic, and it will likely pass after a fashion.
Patrice Grell Yursik at Black Voices noted:
A company discriminating in favor of black natural hair? Is "nice hair" the new "good hair"?? What does that even MEAN?

I'm not sure what to make of this news from American Apparel, so I'm just gonna keep doing what I do – which means not shopping at American Apparel. Which I couldn't do anyway, because they don't do plus size clothes, either. Ugh!
Blogmistress hair horror transition…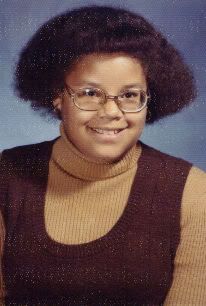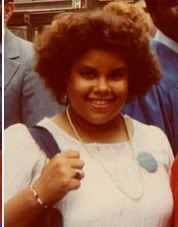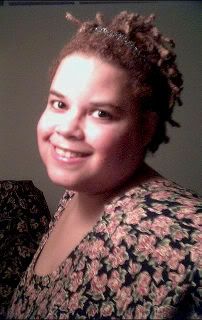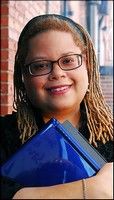 But back to this policy at American Apparel of sorting out the "ugly" applicants and employess, regardless of experience or performance.
Our source also tells us that a new policy now says that in order for current AA employees to be approved for a promotion or raise, they must also have their photos approved. As they put it, "Your looks determine your position and pay rate, not how effective you are at your job."

Our source says that these employee photos have become standard operating procedure, though the more objectionable aspects go unspoken; for example, district employees who don't like someone's photo may refer to them as "off brand," rather than overweight or unattractive, though the effect is the same.

Asked about this policy, American Apparel spokesman Ryan Holiday referred us to a statement that AA creative director Marsha Brady gave to The Cut blog a year ago:

"We do screen, but not for beauty. What we look for is personal style. We carry year round basics that are easy to understand and pretty much sell themselves as basics. But to really showcase the fashionability of our products, we have to rely on the way our in-store employees style themselves with our clothes. The line consists of a tremendous number of colors that are more like art supplies than fashion, so when we're hiring, one of the things we look for is an ability to take our products, make them exciting, and show how cool they can look, which doesn't have much to do with just being pretty. We see applicants who don't have quite what we're looking for in retail but are recommended for modeling all the time. Every new hire contributes to our brand perception and it's very important to the success of the company to take it seriously. Not to say that we have the perfect retail workforce, but it's something we're giving priority to."
The company is walking a fine line here, but is it illegal? There are no employee protections based on looks, weight or anything else. The fact that physical attractiveness is tied to fashion marketing is no surprise; but it is a reminder that in some quarters, probably most quarters, the book is judged by the cover.