Demonstrators marched on Cairo's Tahrir Square on Friday, in a protest against the continuing military rule of their country and the perpetual state of emergency their government has maintained since 1958.
---
But there was another item on their agenda today: the recent violence in Oakland, California.
In the photos below, taken by Egyptian journalist Mohammed Maree and published on Twitter, demonstrators hold up signs showing solidarity with "Occupy Oakland," urging President Barack Obama to intervene on behalf of the people, and echoing the generation-old meme, "Fuck the police."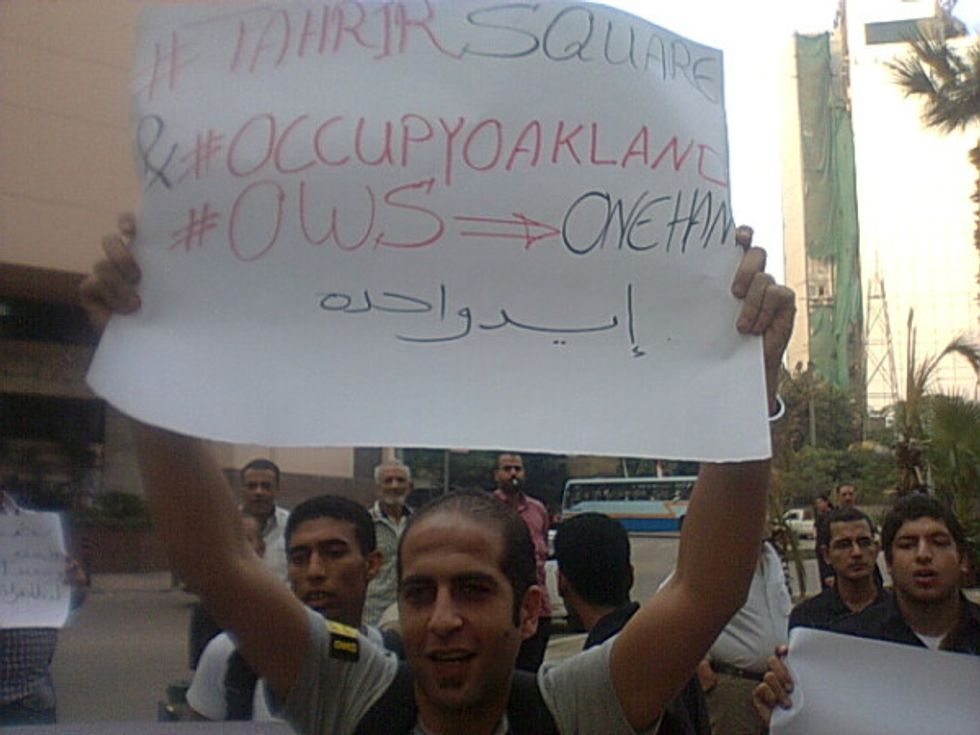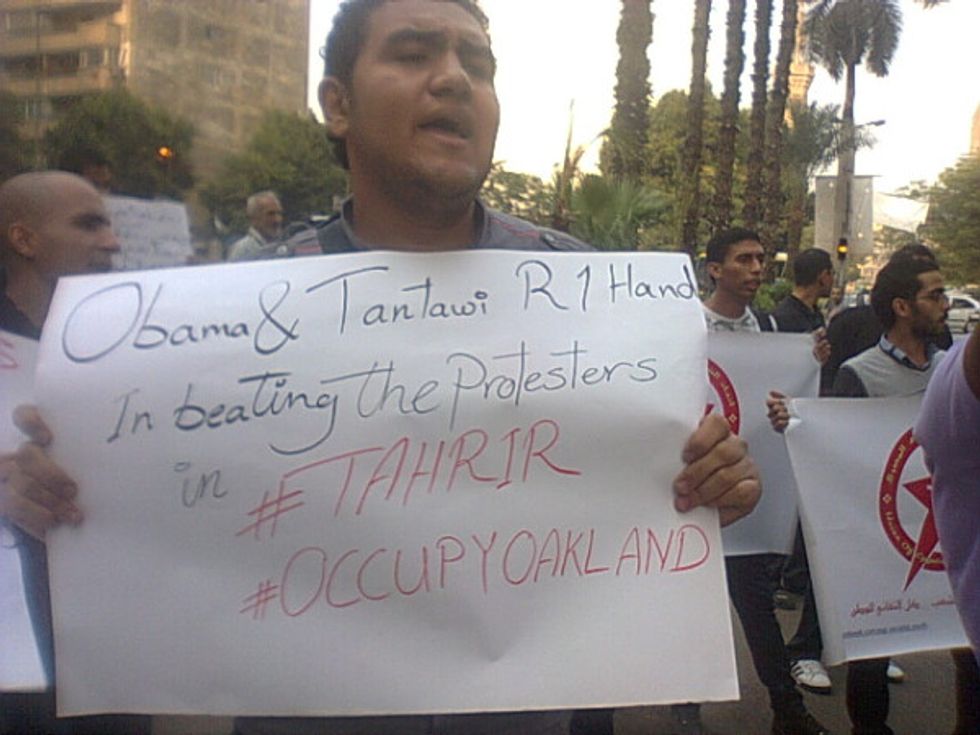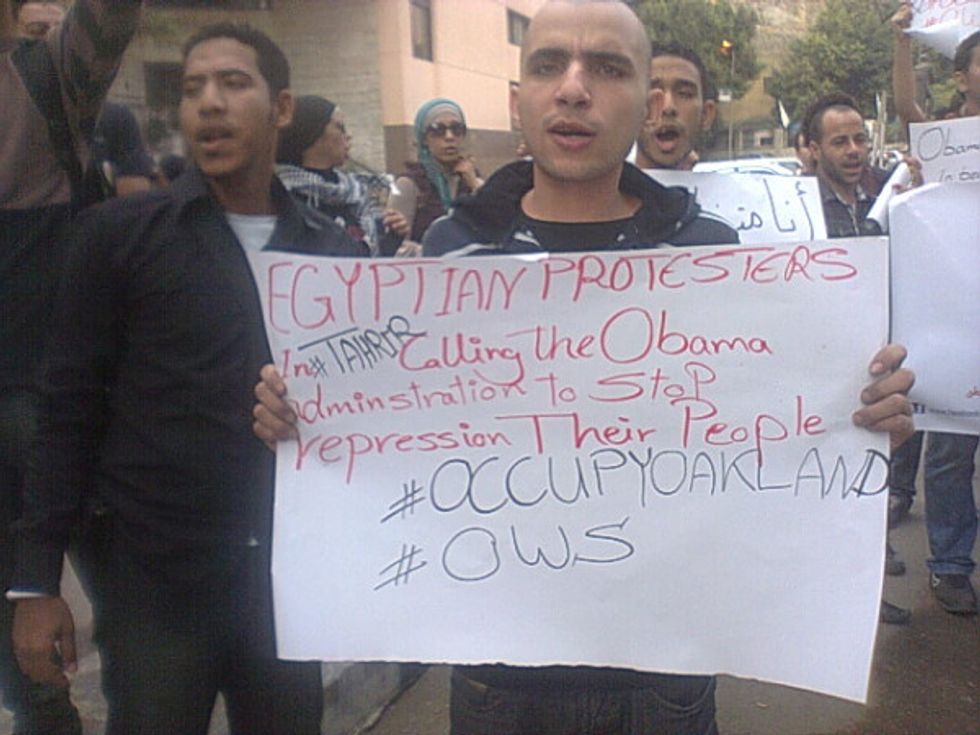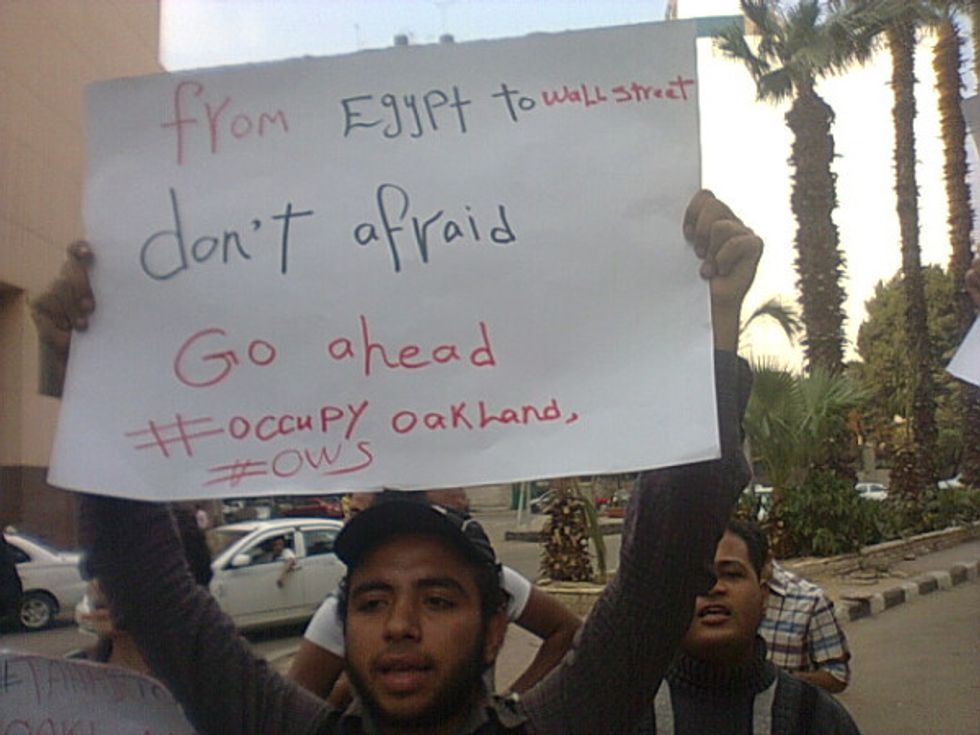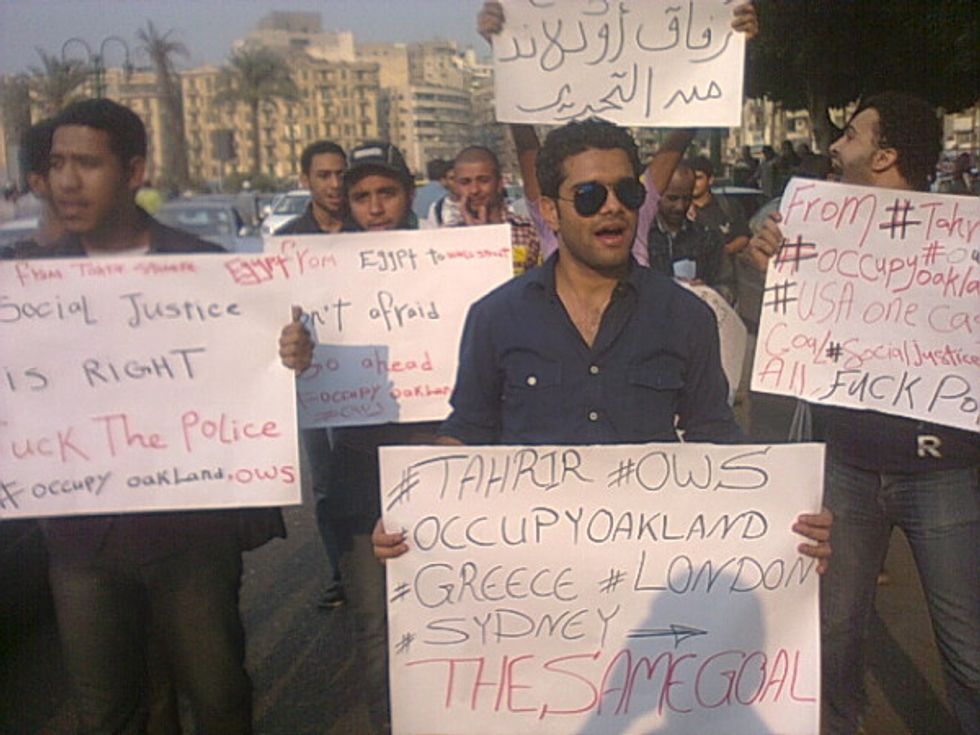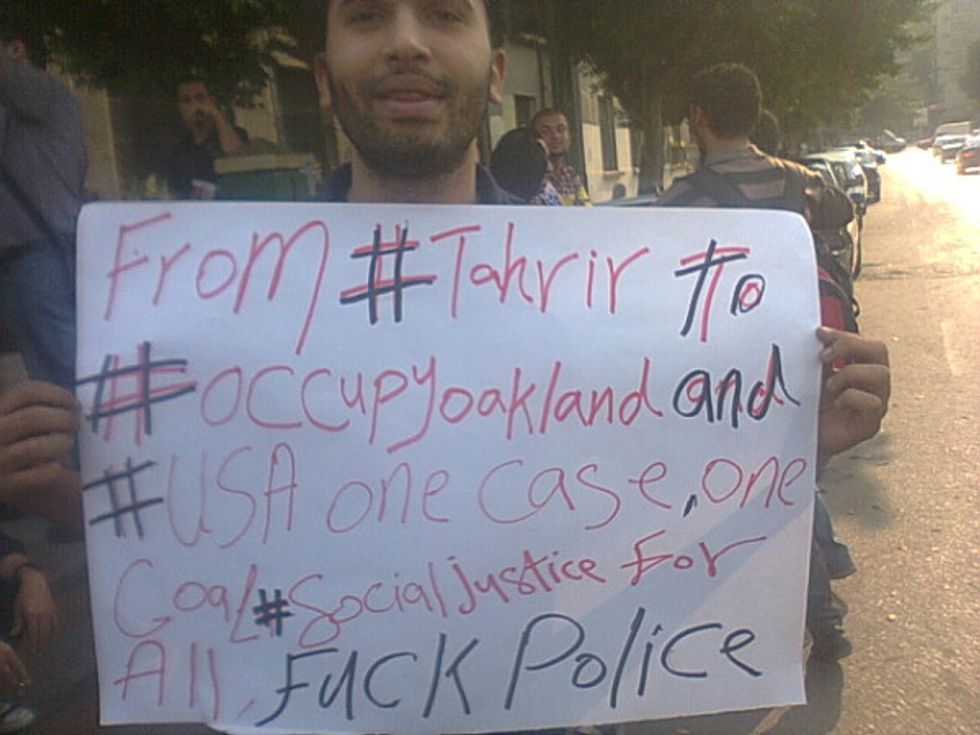 (H/T: BoingBoing)
Top photo: Flickr user NLNY.