Pandagon is daily opinion blog covering feminism, politics, and pop culture. Come for the politics, stay for the complete lack of patience for the B.S. and bad faith coming from conservative leaders and pundits.
Don't miss stories. Follow Raw Story!
This is part of a series of posts about 90s nostalgia, in honor of the third WAM! Prom. RSVP and find information here.
For a brief period, dating from roughly the release of Nevermind to the day that Kurt Cobain killed himself, there was real hope that there would finally be lasting and significant overlap between popular and quality rock music. Or, if you were a truly snooty music snob, there was dread that your monopoly on good music was finally coming to an end. It seemed not impossible for this to happen, since the 1960s was an era remembered as a time when what was playing on the radio and what didn't suck were frequently the same thing. But what people forgot, and what they were brutally reminded of, is that The Suck will win in the end, because mediocrity makes more money.
In a sense, this lesson was learned in the 60s and 70s, as the radio dominance of the Beatles and the Stones gave way to the likes of Rush and Chicago. The process just happened faster in the 90s, due to the general speeding up of everything in America. One could concoct all sorts of reasons for why this happens, including suggesting that industry moguls are deliberately gaming the system to remove anything that seems too interesting or challenging. But it's probably just regression to the mean. It makes sense that there are brief periods where the common wisdom takes hold that Americans like good music and the A&R people—many of whom legitimately love great music and wish they could sell more of it—go a little nuts signing genuinely kickass bands. And then, suddenly everyone realizes the good music was a fluke and quality doesn't correlate well to profitability and things go back to normal. In the blink of my high school career, we went from "Smells Like Teen Spirit" to "Two Princes". It was a process that happened within bands themselves, as bands like Hole and the Smashing Pumpkins put out later-90s records that were so bad that their fans retroactively abandoned the stuff that came out when they actually knew how to write a decent song.
What made the whole thing even more unfortunate is that a sea of "alternative rock" radio stations rose up to capitalize on this supposed new spurt of decent taste in rock music that turned out to be an illusion. That, in turn, created a weird conundrum for these stations. They were established presumably to sell good music, but good music doesn't sell. So they spent the next few years trying to trick people into thinking that the shit they were dishing out had any relationship to halcyon days of the early 90s. By Woodstock '99, I think the illusion had evaporated and the game of pretending that Limp Bizkit had anything in common with Nirvana ended. Now the word "alternative" is an empty signifier, and the few remaining radio stations in the country devoted to truly good rock music shuffle through a few descriptors,  none of which ever really work.
It's pointless to play the music, so here's a rogue's gallery of pictures of bands that alternative rock radio actually tried to pass off as non-crap in the later half of the 90s: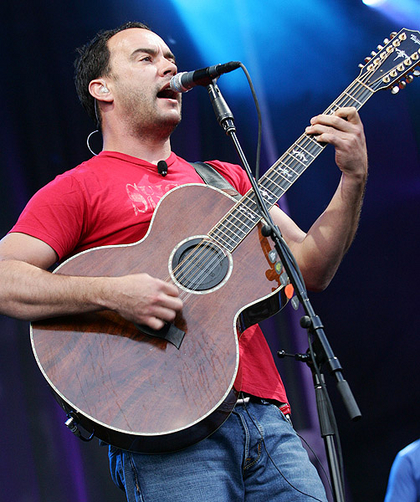 Never again.