Kelsey Paige Anderson in the outfit that got her sent home from school (Facebook.com)
A Missouri teen's mother is furious with school officials who she says singled out her daughter for punishment and public humiliation for an utterly normal outfit.
---
According to a Facebook post by Melissa Barber, her 17-year-old daughter was told she was in violation of her high school's dress code in spite of the fact she was completely covered from wrists to ankles in long jeans and a long-sleeved peasant blouse.
[caption id="attachment_1119923" align="alignnone" width="195"]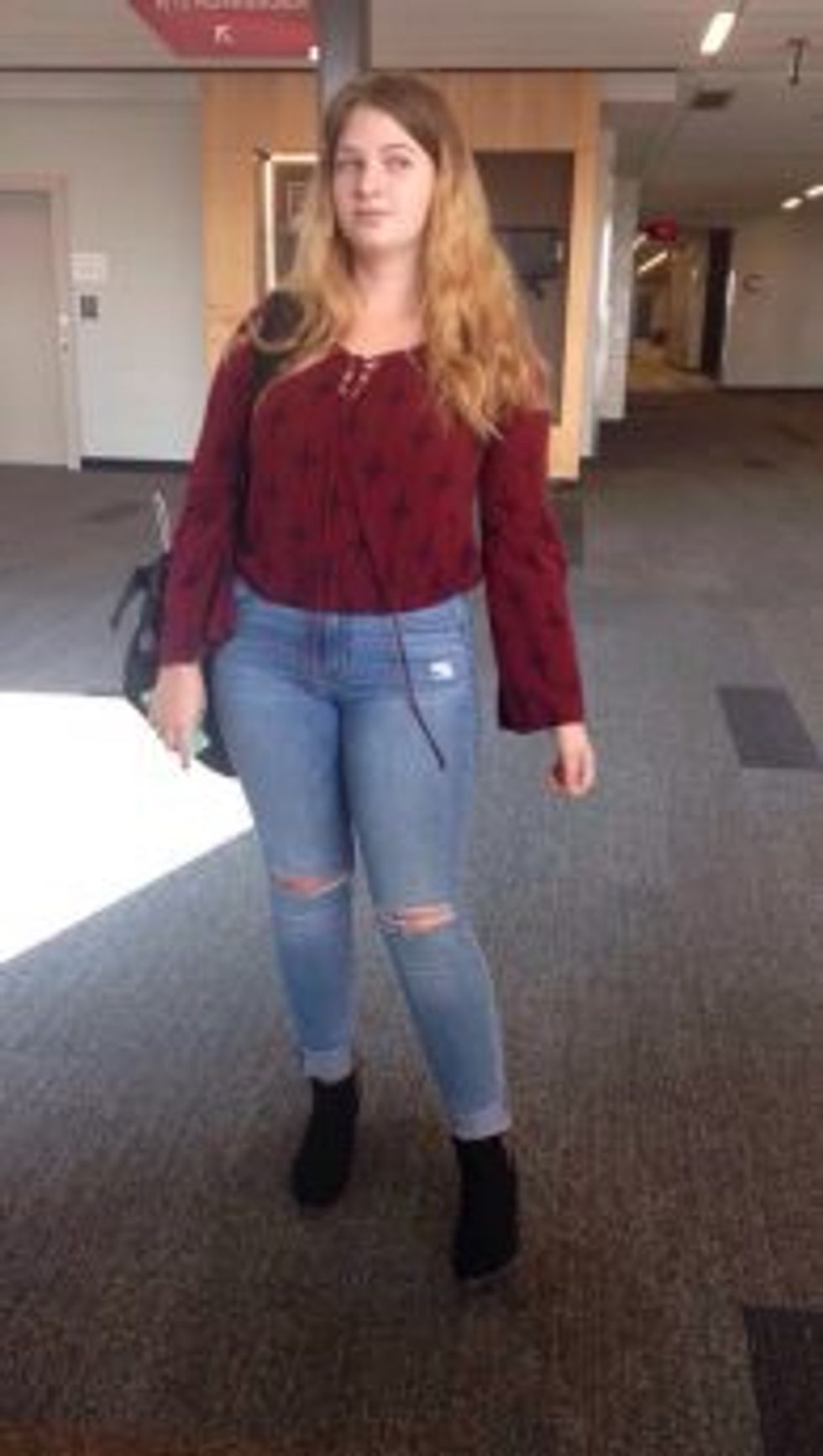 Melissa Barber's daughter Kelsey Paige Anderson in the outfit that got her sent home from school. [/caption]
Barber said a teacher told her daughter Kelsey Paige Anderson, "Your boobs are bigger than most girls, and you are gonna have to try harder."
She continued, "When my daughter asked why she was being sent to the office, this teacher told her 'bustier women need to wear clothing that cover their cleavage.' Then followed it up by saying 'Plus size women need to dress accordingly.'"
This discussion, Barber said, was carried out in front of other students, leaving Kelsey feeling humiliated and ashamed.
The school principal attempted to calm Barber down by telling her that the school has never had issues with the teacher in the past.
"I began explaining that my daughter was just sexualized by her teacher in front of the whole class," Barber wrote. "She was embarrassed and horrified. She requested to be removed from the teachers class. He said no. He continued to defend the teacher. I could see we were getting nowhere. I was close to losing my temper. I took my daughter by the hand and we left. I refuse to put my daughter in a situation where her self esteem is completely destroyed. She is there to learn. This whole time she was missing out on an education while we were all sitting in a room discussing her boobs. How often does this happen to your sons? Seems like another way to keep girls uneducated."
A high school principal in South Carolina was forced to apologize after she told girls at the school they would "look fat" if they wore yoga pants or leggings unless they're "size 2 or smaller."