Michael Moates with Sean Hannity (Photo: Facebook)
Michael Moates, a Trump-loving conservative media figure who has been accused by multiple underage girls of making inappropriate sexual comments, encouraged President Donald Trump on Monday to shoot any migrants approaching the United States border.
---
Responding to a President Trump tweet about the caravan of Central American migrants constituting a "National Emergy" (sic), Moates wrote a three-word reply that simply said, "Shoot on site."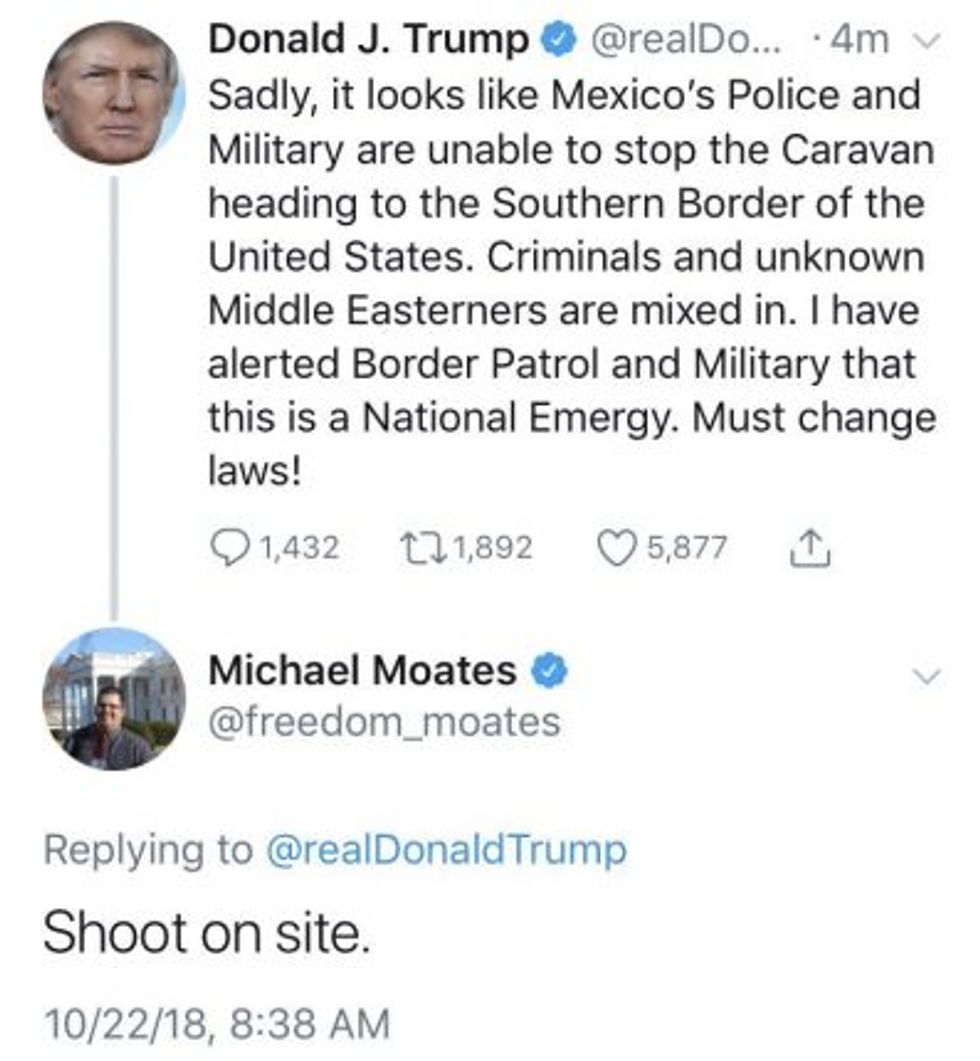 Moates' recommendation to shoot the immigrants "on site" is actually a malapropism, as the correct term for shooting someone when you first see them is "on sight."
Moates subsequently deleted the tweet -- but not, he says, because he realized that it's wrong to advocate gunning down women and children seeking asylum in the United States.
"Let me clarify that his tweet was in the context of Donald Trump addressing illegal aliens coming into this country without permission and I also want to go as far as to say the only reason the tweet was deleted was because I was afraid Twitter would ban me," he wrote in a followup tweet.

Earlier this month, a report from Right Wing Watch documented how multiple pro-life Christian teens have accused the 23-year-old Moates of making sexual comments to them and sending them "inappropriate" photos despite knowing that they were underage.
Moates has responded to the accusations by saying, "The fact that you can't call a woman beautiful without offending them anymore is a problem."