Police in Ohio were called twice on the same man within hours on Saturday, both times involving racial slurs. The second time, he reportedly had a gun, WFMJ TV reported Monday.
---
Koty Claypool, 24, was arrested by Sebring Police and is being held on four counts of ethnic intimidation, one count of having weapons while under disability, one count of aggravated menacing, and one count of inducing panic.
Police were called after he allegedly threatened to kill neighbors at his apartment complex and shouted racial slurs.
One victim said Claypool told them his father was part of the KKK.
Police took down information, but left the scene.
Two hours later, they responded to complaints that Claypool had a gun.
"I'm going to shoot you, he reportedly said, while pointing the gun at his neighbors and shouting racial slurs.
[caption id="attachment_1391388" align="aligncenter" width="615"]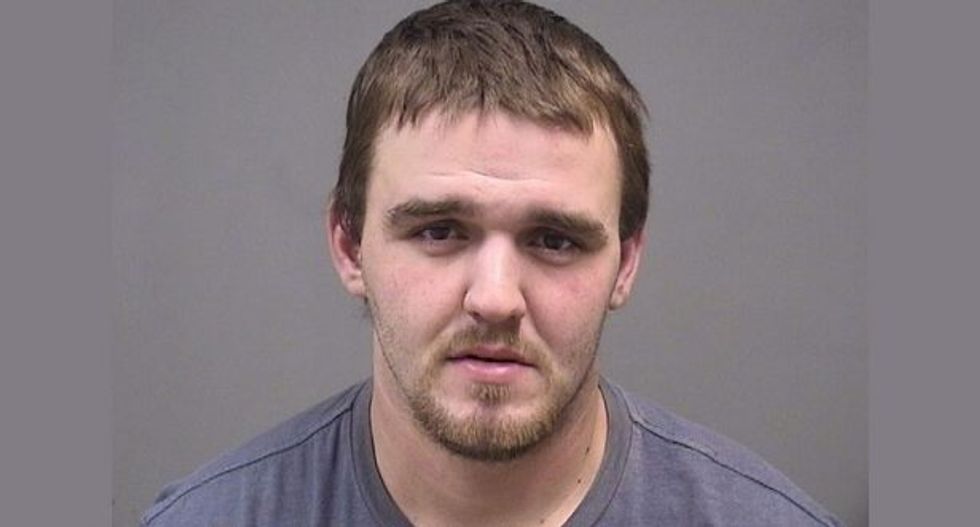 Mugshot of Koty Claypool via the Mahoning County Sheriff's Office.[/caption]