Health insurers want you to try cheaper drugs first, but that can hurt you
Few people are familiar with the term "step therapy," but most Americans have health insurance policies that adopt it. Step therapy programs, also known as "fail first policies," require patients to try less expensive treatments before insurers agree to pay for more costly alternatives. Thus, insurers can deny coverage for a drug your doctor prescribed because you haven't found other, cheaper medications to be ineffective first. As many as 75 percent of large employers have insurance plans with step therapy, and Medicare is increasingly embracing this approach as well.
My husband and I encountered step therapy when he was prescribed a new medication for his Parkinson's disease. As a professor of law and bioethics, I have since researched and written about this phenomenon. I have found that step therapy can be sensible in some instances, but it also raises important concerns and should be carefully regulated.
Benefits and risks of step therapy
Health insurers have good reason to be worried about health care costs and to try to limit them. Medical costs have famously ballooned in recent years. According to a congressional report, "the prices of many of the most popular brand-name drugs increased at nearly ten times the cost of inflation from 2012 to 2017." Thus, it often makes sense to require patients to try cheaper but equally effective choices, such as generic rather than brand-name drugs.
However, in some cases, step therapy can increase costs in the long term, even if it lowers them in the short term. It can also significantly hurt patients. This is because doctors may have very good reasons for prescribing particular drugs for specific patients. In such cases, individuals forced to take different medications can suffer severe side effects, complications and health deterioration.
For example, Eitan Kling-Levine, an ulcerative colitis patient, was required to take several drugs that were ineffective for him during a six-month period before getting his physician's chosen therapy approved. During this time, his disease progressed to such an extent that his colon had to be surgically removed.
Kathleen Arntsen, a glaucoma patient, believes that she lost her vision in one eye because of step therapy. She had to try two different drugs over seven weeks before being allowed to switch to the more expensive Travatan Z eye drops that her physician initially prescribed. Others suffer unrelieved pain, depression and other symptoms because of step therapy constraints.
Imprecise medicine?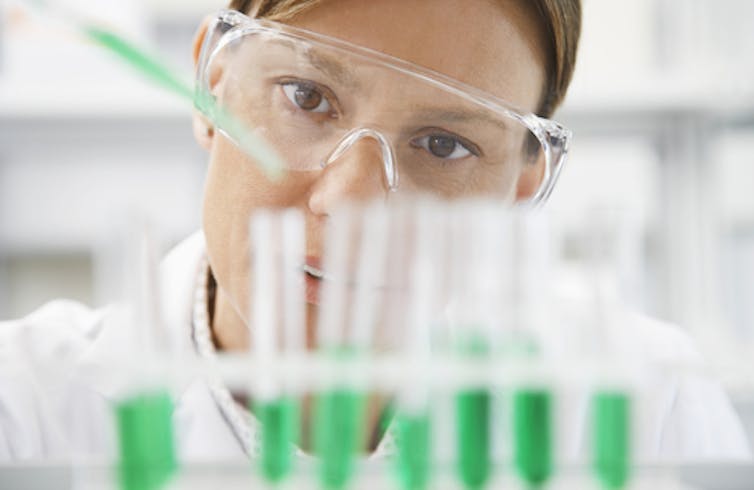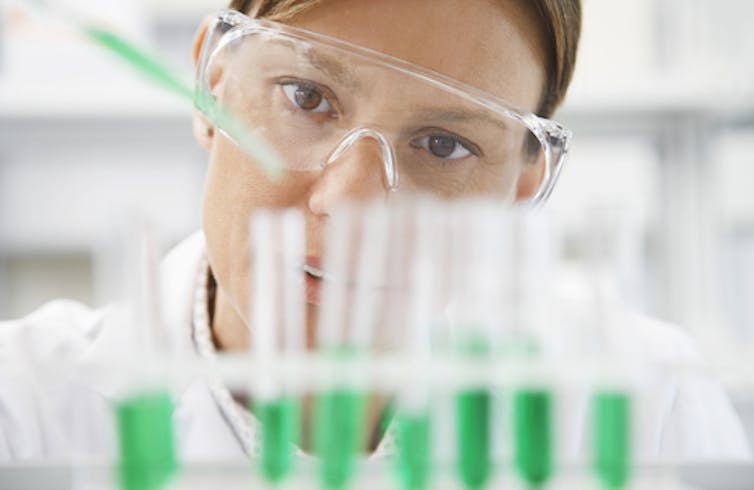 Step therapy is a one-size-fits-all approach to treatment. This is contrary to contemporary precision medicine research initiatives. Precision medicine refers to tailoring treatments to individuals with particular characteristics. It aims to enable doctors to select the right treatment for patients based on their symptoms, genetic makeup or other attributes. Step therapy policies that dictate which drugs all patients must take first could be a major hindrance to implementing precision medicine findings.
In addition, step therapy requirements can come as an unpleasant surprise to doctors and patients. Health insurers do not publicize their step therapy policies, and they can be difficult to locate on health insurers' websites. Unexpected coverage rejections can cause treatment delays, exacerbating patients' health problems.
Step therapy regulation
Some states have addressed step therapy through legislation. Eighteen states have enacted laws that regulate the practice, and several others have pending proposed bills.
None of these statutes completely bars step therapy. Instead, they limit it in a variety of ways.
For example, doctors may request that step therapy be waived for particular patients for medical reasons, and many laws require insurers to approve or deny such requests within 72 hours. The laws also instruct that waiver requests must be approved for patients who are already doing well on their doctors' drug of choice. Exemptions must also be given for those who have previously tried the insurer's preferred drug and found it to be ineffective or intolerable. Such provisions can be particularly beneficial for individuals whose employers switched to a new insurance plan that suddenly places new step therapy demands on them.
Still other laws strictly limit the duration of step therapy protocols to 30 or 60 days. If the trial period ends and the insurer's mandated treatment has failed, the doctor's drug of choice must be approved.
Step therapy statutes protect many patients. However, only a minority of states have them. Moreover, a federal law called ERISA makes state statutes that regulate insurance inapplicable to self-funded insurance plans. If your employer pays for medical claims out of its own pocket, it has a self-funded plan, though it may contract with an insurer to administer the plan. Experts estimate that over 60 percent of workers are enrolled in self-funded plans. Therefore, step therapy statutes do not protect the majority of workers even in states that have them.
Medicare regulations offer seniors many of the safeguards that are available under state step therapy statutes. However, non-Medicare patients may be left at the mercy of health insurers. Federal law provides Americans with a right to appeal insurance decisions. However, the appeals process may be lengthy and cumbersome.
Potential solutions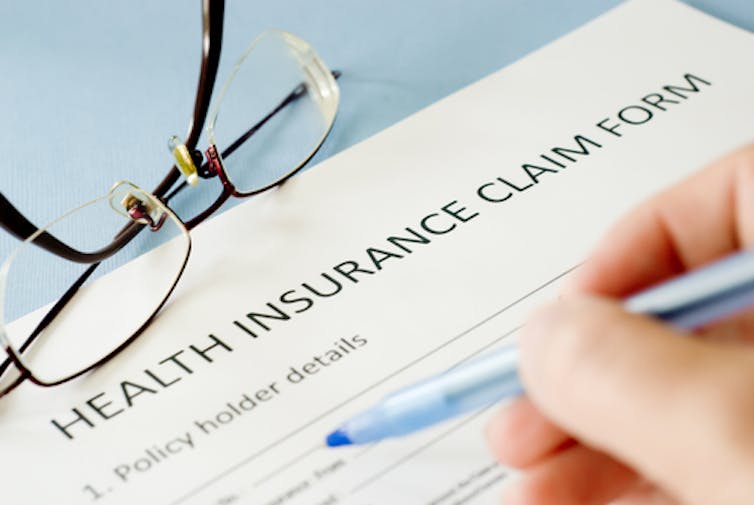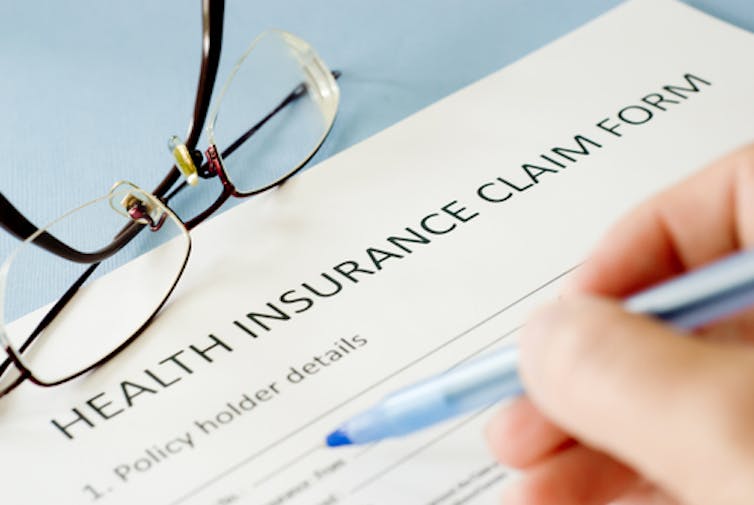 So what should be done to protect patients subject to step therapy? As a first measure, I believe, based on my research and experience, that all states should pass step therapy statutes. In addition, federal laws that govern health insurance should include provisions that specifically address step therapy.
Third, insurers should improve transparency and provide easily accessible information to patients and clinicians about their step therapy programs. Finally, insurers should monitor and incorporate up-to-date scientific and financial evidence into their step therapy programs. Step therapy requirements should be updated to reflect precision medicine research findings.
They should also be adjusted if it becomes clear that particular requirements can harm patients and increase long-term costs.
Most importantly, if you disagree with an insurer's decision to decline coverage for a treatment your doctor recommends, don't hesitate to appeal. You have an absolute right to do so even if you are not covered by a state step therapy statute or Medicare regulations. You may have to call your physician repeatedly to make sure the insurer is contacted and the paperwork is completed. Doctors are very busy, and they don't enjoy or get reimbursed for arguing with insurers. But persistence is worthwhile. Your health may depend on it.

Sharona Hoffman, Professor of Health Law and Bioethics, Case Western Reserve University
This article is republished from The Conversation under a Creative Commons license. Read the original article.
Did Trump just signal he may fire 'current' FBI director hours before meeting Russian foreign minister?
President Donald Trump attacked his FBI director hours ahead of his White House meeting with Russian foreign minister Sergey Lavrov, and other social media users noticed a big coincidence.
The president turned on Christopher Wray in an early morning Twitter rant after the FBI director broke with Attorney General William Barr and agreed the Justice Department's inspector general had found no evidence of wrongdoing at the start of the Russia probe.
'Political Madness!' Trump melts down over pending articles of impeachment release
President Donald Trump started off Tuesday morning in a frothy rage -- hours before Democrats were scheduled to release two articles of impeachment.
House Democrats plan to introduce articles of impeachment accusing the president of abuse of power and obstruction of Congress, and Trump raged against the constitutional process that's consuming his presidency.
"To Impeach a President who has proven through results, including producing perhaps the strongest economy in our country's history, to have one of the most successful presidencies ever, and most importantly, who has done NOTHING wrong, is sheer Political Madness!#2020Election," Trump tweeted.
Your guide to the 2020 Democrats: Who's in, who's out and WTF is going on anyway?
With the Iowa caucuses less than two months away, the 2020 Democratic presidential field is finally starting to achieve ... no, forget it. It's definitely not coherent and it's probably not permanent either; we may well see more dropouts and late entries. But with the departure of Sen. Kamala Harris (and the earlier departures of a bunch of guys whose names you don't remember), the field now has a recognizable shape.
There's a frontrunner, who has led almost every national poll since last winter, allowing for a few outlier polls and a brief period around the end of the summer. There are three other leading contenders, two of whom have been near the top of the polls for months, while the third only recently emerged from the pack. There is a pack of dark-horse candidates, whose odds of being elected president now approach zero but who remain in the race for various reasons.  There are some with no shot at all. There are two fringe candidates, likely using this campaign to explore career options. And there's a pair of billionaires who hope to buy their way to the presidency by spending alarming amounts of money on campaign ads. That probably won't work — but you might have heard the same thing about another billionaire in that other party, a few years back.