Cheney to spend Election Day hunting with daughter
RAW STORY
Published: Sunday November 5, 2006
Print This
Email This
It's on again: Vice President Dick Cheney plans to go hunting on Election Day for the first time since he shot a friend last February -- and this time he's taking his daughter, Mary Cheney.
The Associated Press reports "the vice president, after working at the White House on Monday morning, will head to South Dakota to spend several days at a private hunting lodge near Pierre. Lea Anne McBride, his press secretary, said it was an annual hunting outing and said Cheney spent Election Day in 2002 at the same lodge."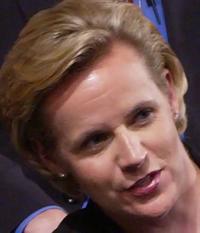 "He will be accompanied by his daughter, Mary, and his political director, Mel Raines, who will help him keep track of the election returns," according to AP.
AP didn't identify what Cheney would be hunting. On a February hunting trip in Texas last year, Cheney shot companion Harry Whittington in the torso, neck and face with a 28-gauge shotgun while tracking quail.
He later said it was "one of the worst days of my life" and added, "The image of him falling is something I'll never ever be able to get out of my mind."
The shooting was later ruled an accident. Whittington was hospitalized for six days and later apologized to the vice president.
"My family and I are deeply sorry for all that Vice President Cheney and his family have had to go through this past week," Whittington told reporters. "We send our love and respect to them as they deal with situations that are much more serious than what we have had this week."
"We hope that he (Dick Cheney) will continue to come to Texas and seek the relaxation that he deserves," he added.
---