Ex-Inspector General: 'Nefarious political purpose' behind Obama passport file breach?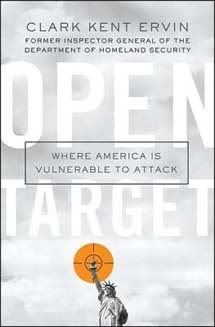 The State Department says it is trying to determine whether three contract workers had a political motive for looking at Democratic presidential candidate Barack Obama's passport file.
Two of the employees were fired for the security breach and the third was disciplined but is still working, the department said Thursday night. It would not release the names of those who were fired and disciplined or the names of the two companies for which they worked. The department's inspector general is investigating.
Clark Kent Ervin, a CNN security analyst and former State Department Inspector General, told CNN that the facts surrounding the breach of Obama's passport files point to a political motivation.
Ervin was asked "as a former investigator what are the first steps in this investigation?"
"I'd have a lot of questions," Ervin said. "First question, the obvious one. Why is it these three contract employees were accessing Senator Obama's files? 'Imprudent curiosity' as it was put last night or a nefarious political purpose?"
Ervin continued, "According to the state department, senior managers learned about this from a reporter and the fact that the dates in question all have some political significance, as you just pointed out suggests to me there was a political motivation for this."
Ervin was replaced by the Bush Administration in 2004, after he "issued many critical reports about the mismanagement and security flaws at the Department of Homeland Security," ABC reported.
"Clark Ervin made himself very unpopular by issuing a series of stinging reports on security programs that he said had failed, officials he called inept, and fraud that he suspected," ABC noted in 2004. "His year-end report, out today, alleges that millions of dollars have been wasted or are unaccounted for by the department."
State Department spokesman Sean McCormack said that for now it appears that nothing other than "imprudent curiosity" was involved in three separate breaches of the Illinois senator's personal information, "but we are taking steps to reassure ourselves that that is, in fact, the case."
It is not clear whether the employees saw anything other than the basic personal data such as name, citizenship, age and place of birth that is required when a person fills out a passport application.
Bill Burton, a spokesman for Obama's presidential campaign, called for a complete investigation.
"This is an outrageous breach of security and privacy, even from an administration that has shown little regard for either over the last eight years," Burton said. "Our government's duty is to protect the private information of the American people, not use it for political purposes."
"This is a serious matter that merits a complete investigation, and we demand to know who looked at Senator Obama's passport file, for what purpose and why it took so long for them to reveal this security breach," he said.
The breaches occurred on Jan. 9, Feb. 21 and March 14 and were detected by internal State Department computer checks, McCormack said. The department's top management officer, Undersecretary Patrick Kennedy, said certain records, including those of high-profile people, are "flagged" with a computer tag that tips off supervisors when someone tries to view the records without a proper reason.
The firings and unspecified discipline of the third employee already had occurred when senior State Department officials learned of the breaches. Kennedy called that a failing.
"I will fully acknowledge this information should have been passed up the line," Kennedy told reporters in a conference call Thursday night. "It was dealt with at the office level."
In answer to a question, Kennedy said the department doesn't look into political affiliation in doing background checks on passport workers. "Now that this has arisen, this becomes a germane question, and that will be something for the appropriate investigation to look into," he said.
The department informed Obama's Senate office of the breach on Thursday. Kennedy said that at the office's request, he will provide a personal briefing for the senator's staff on Friday. No one from the State Department spoke to Obama personally on Thursday, the officials said.
Obama was born in Hawaii and lived in Indonesia for several years as a child before returning to the United States. As a member of the Senate Foreign Relations Committee, he has traveled to the Middle East; the former Soviet states with Sen. Richard Lugar, R-Ind.; and Africa, where in 2006 he and his wife, Michelle, publicly took HIV tests in Kenya to encourage people there to do the same.
Obama's father was born in Kenya, and the senator still has relatives there.
The disclosure of inappropriate passport inquiries recalled an incident in 1992, when a Republican political appointee at the State Department was demoted over a search of presidential candidate Bill Clinton's passport records. At the time he was challenging President George H.W. Bush.
The State Department's inspector general said the official had helped arrange the search in an attempt to find politically damaging information about Clinton, who had been rumored to have considered renouncing his citizenship to avoid the Vietnam War draft.
The State Department said the official, Steven Berry, had shown "serious lapses in judgment."
After a three-year, $2.2 million probe, a federal independent counsel exonerated officials in the incident, saying that while some of the actions investigated were "stupid, dumb and partisan," they were not criminal. The independent counsel also said that Berry and others who were disciplined for their involvement were treated unfairly.
Doug Hattaway, a spokesman for Sen. Hillary Rodham Clinton, the former first lady who is challenging Obama for the Democratic presidential nomination, said of the current breach: "It's outrageous and the Bush administration has to get to the bottom of it."
Kennedy and McCormack said it was too soon to say whether a crime was committed. The searches may violate the federal Privacy Act, and Kennedy said he is consulting State Department lawyers.
The State Department inspector general's power is limited because two of the employees are no longer working for the department. McCormack said it was premature to consider whether the FBI or Justice Department should be involved.
McCormack said Secretary of State Condoleezza Rice was informed of the breaches on Thursday.
This video is from CNN's American Morning, broadcast March 21, 2008.
Transcript via closed captions
:: meanwhile, breaking political news this morning. big endorsement for senator barack obama. new mexico governor bill richardson, the nation's only hispanic governor, a superdelegate with close ties to the clintons. in fact a cabinet member in the clinton administration but still decided to throw support behind barack obama, e-mailing is a parties overnight to announce that decision calling him a once in a lifetime leader pap formal announcement will come in a rally at portland, oregon. watch it live, 12:30 eastern time right here on cnn.
:: following breaking news about barack obama's passport file. an inspector general could be named today to investigate why three state department workers accessed the file three times in the last two months. each incident happened within hour, some in cases days within a primary contest. the last just a week ache. two employees fired a third suspended. senior managers at the state department say they just found out an the incidents yesterday and immediately informed the obama campaign. obama's spokesmen call this an outrageous invasion of privacy and demand a full explanation.
:: cnn security analyst clark kent irvin a former state department inspector general, live in our washington bureau. good morning again, and as a former investigators what are the first steps in this investigation?
:: i'd have a lot of questions. first question, the obvious one. why is it these three contract employee was accessing senator obama's files? Imprudent curiosity as it was put last night or a nefarious political purpose? according to the state department senior managers learned about this from a reporter and the fact that the dates in question all have some political significance, awe you just pointed out suggests to me there was a political motivation for this.
:: why do you think it took so long? a statement from the state department says that the senior management knew about this this afternoon, meaning yesterday, they briefed the obama campaign. why would it take over two months to filter up through the ranks?
:: it shouldn't. the first incident toot have been reported promptly to senior management. if it had been to senior management, the inspector general should have been promptly informed, an investigation conducted and the one in february would not have happened, had that been done. that, too, will be part of the inspector general's investigation surely.
:: these incidents seemingly came very close to some primaries and other political events yet they say it's curiosity. do you buy that? do you think this is more politically motivated? you've been through this before?
:: we don't know. that's what the investigation is for. again, i'm really skeptical of the fact a reporter apparently had access to this information before senior people in the state department did, if that's true, the dmats quirks all suggest political motivation and the iron i would point out is presumably if this was access for political reasons it would be to hopefully find out that the senator had travelled to some arab or muslim countries, if that's true, if he actually did, that would about good thing. this is the time when we need our political lead toers know more about the muslim/arab world, prudent curiosity about that, seems to me, rather than the senator's passport file.
:: did these guys break the law? will they face criminal charges?
:: it's covered by the privatesy act in respect could be criminal penalties attached. this goes back to the 1992 incident when bill clinton's files were accessed by people in the state department for political purposes. an investigation was conducted, ultimately no one charged but serious enough to be charged and we'll have to see.
:: haven't there been stop gaps since 1992 to prevent this from happening? where do these things fall through the cracks?
:: right. in fact, the state department says they institute add system after this 1992 incident to have a trigger alert if employees improperly access passport files. that's apparently what alerted lower level managers to this incident in the furse place, but, again, apparent think there are still breaches because it can be done and not promptly reported up the management chain if what we learned from the state department last night is to be believed.
:: lots of questions yet to be answered. thanks, clark.
:: thank you, rob.
(with wire reports)