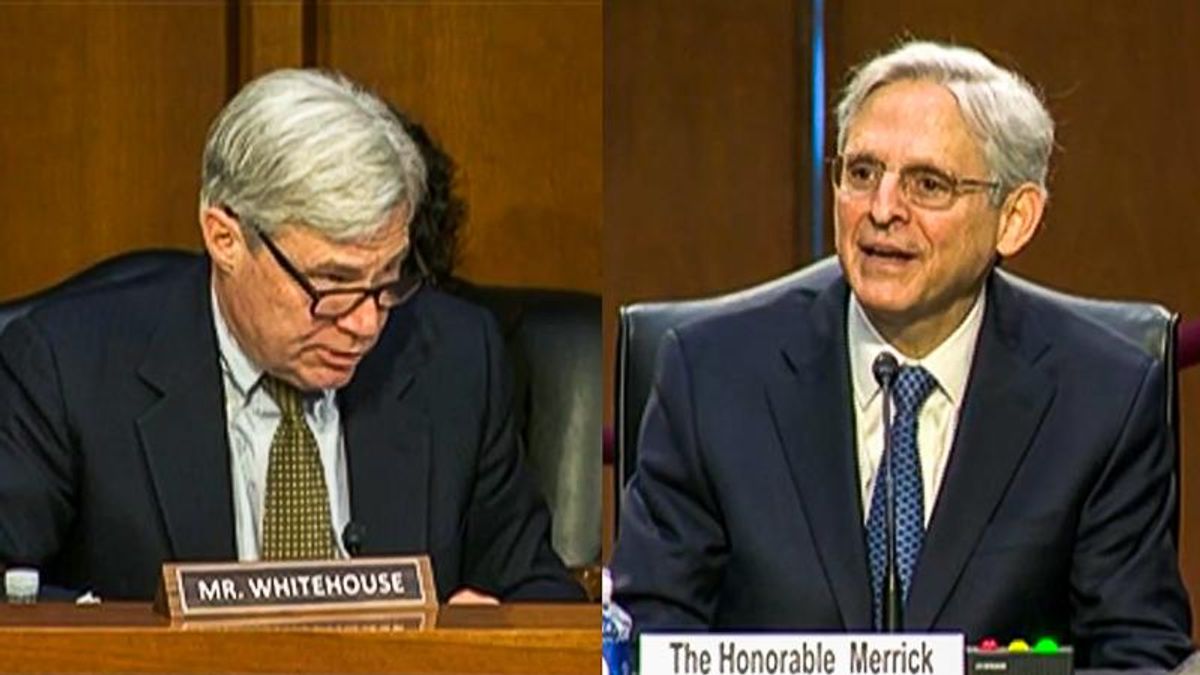 C-SPAN/screen grab
Sen. Sheldon Whitehouse (D-RI) encouraged Judge Merrick Garland to prosecute the "funders" of the Jan. 6 attack on the U.S. Capitol if he becomes the next Attorney General.
At Garland's confirmation hearing on Monday, Whitehouse made it clear that he wanted "upstream" prosecutions for the people who incited the attack.
"It's not the legislature's business to meddle around in a prosecution," Whitehouse explained. "At the same time, we have oversight responsibilities."
The senator continued: "With respect to Jan. 6, I would like to make sure that you are willing to look upstream from the actual occupants who assaulted the building in the same way that in a drug case, you would look upstream from the street dealers to try to find the kingpins and that you will not rule out investigations of funders, organizers, ringleaders or aiders and abetters who were not present in the Capitol on Jan. 6."
Garland called that a "fair question."
"We begin with the people on the ground and we work our way up to those who were involved and further involved," Garland explained. "And we will pursue these leads where ever they take us. That's the job of a prosecution."
Watch the video below from C-SPAN.