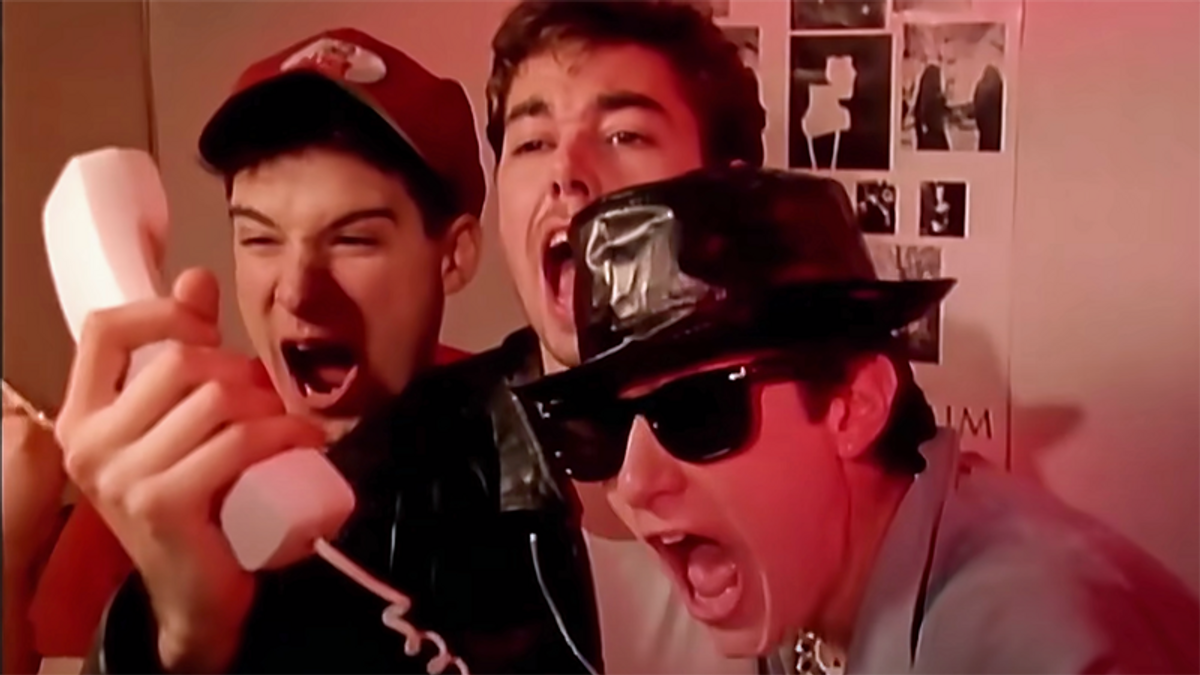 "Fight for Your Right" screengrab.
In 1987, the Beastie Boys released the single "(You Gotta) Fight for Your Right (To Party!)" from their debut album "Licensed to Ill." More than three decades later, the Beastie Boys trended nationwide on Twitter during the final day of Donald Trump's impeachment trial.

The chorus of the song is, "you gotta fight for your right to party!"
The band trended after defense attorney David Schoen released a supercut video of Democrats saying "fight" that was widely panned.
Many Twitter users were disappointed that the song wasn't included in the montage. Here's some of what people were saying:
Watch the music video:
Beastie Boys - (You Gotta) Fight For Your Right (To Party) (Official Music Video) www.youtube.com