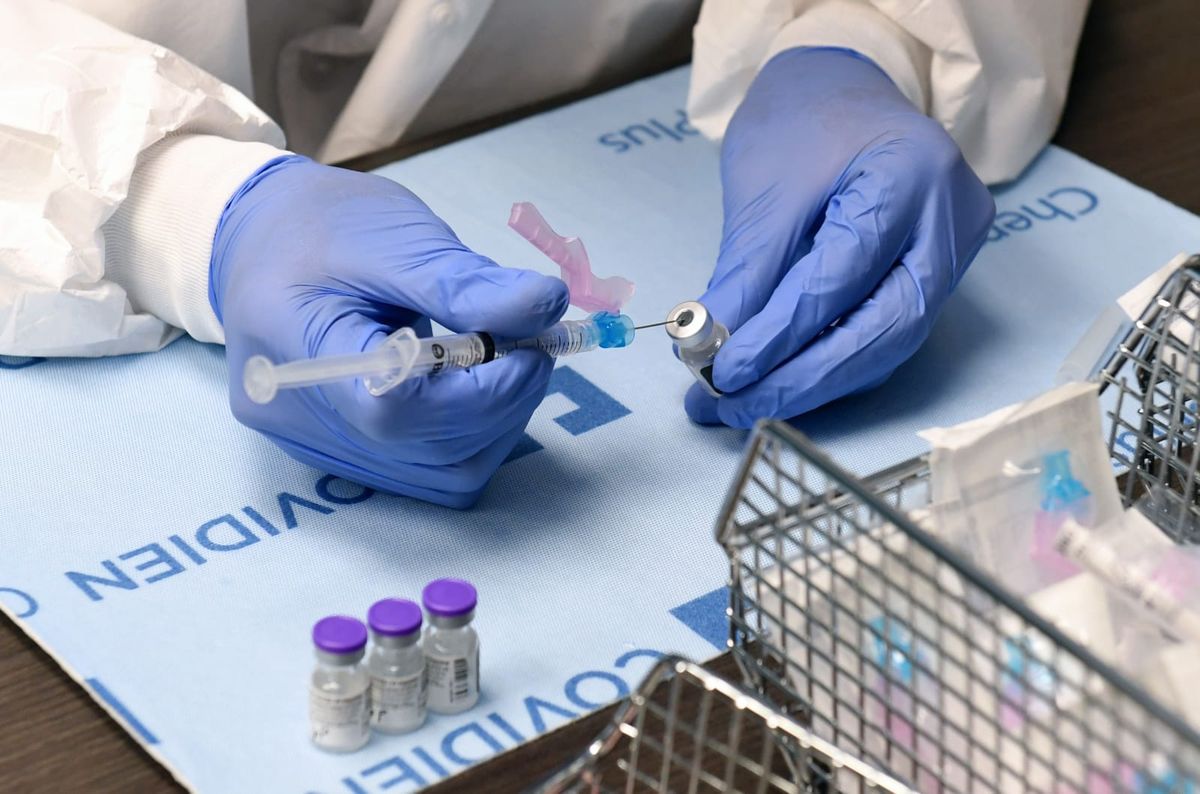 Student pharmacist Wilbur Quimba dilutes vials of the Pfizer-BioNTech COVID-19 vaccine at University Medical Center of Southern Nevada on Dec. 16, 2020, in Las Vegas, Nevada. - Ethan Miller/Getty Images North America/TNS
The Biden administration is working full-throttle to get as many Americans vaccinated from the novel coronavirus as possible, and one Republican lawmaker thinks that paying people to get vaccinated could speed up the process.
Local news station WKCY reports that Rep. Steve Stivers (R-OH) floated stimulus payments to Americans as part of a plan to accelerate vaccinations and achieve herd immunity that could help get the country running again.
"I hope the administration will look at that option because we actually buy something with our $1,400 — and that's herd immunity," Stivers explained in an interview with Yahoo Finance this week. "The quickest thing we need to do if we really want to help the American people, is get this economy turned back on — get people back to work, get kids back in school, get ourselves some herd immunity, get the vaccine distributed as quick as we can and get the uptake rate up."
President Joe Biden's $1.9 trillion stimulus plan proposes sending $1,400 checks to every American, although at the moment that payment is not tied directly to getting vaccinated.