Pandagon is daily opinion blog covering feminism, politics, and pop culture. Come for the politics, stay for the complete lack of patience for the B.S. and bad faith coming from conservative leaders and pundits.
Lowering expectations
Don't miss stories. Follow Raw Story!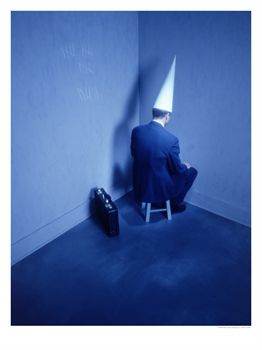 Thank you for writing this post, Ezra, seriously. It's been bothering me that in both debates we've seen so far, it was just assumed that the government is going to have to tighten its belt because of the recession. You don't need a degree in economics to see why that's a bad assumption. You just need to have a very basic understanding of history to know what Keynesian economics are, and that one of the principles is that the government should increase spending in a recession to stimulate the economy. The way that everyone is carrying on as if they don't know this is baffling.
The whole situation is a very revealing glimpse into how politics have gotten so stupid. Everything is tailored to this concept of the Average Voter, who is assumed to be very shallow and very stupid. That's why so much election coverage is so shallow and stupid. Atrios:
People Are Stupid
This is, of course, the assumption pundits make when evaluating the performances of candidates. This is the justification they use for focusing on style over substance, for privileging the trivial over the important.
It's this assumption that I think accounts for why no one seems to remember the 101 idea that you increase spending during a recession. The assumption is that the average voter can't grasp an economic concept that is different from those you use when managing your own finances, and of course, when there's a downturn in the economy, ordinary people tighten their belts. And sure, maybe your average voter would just assume that the same is true of the government. But you know, they can be educated on the difference. Ezra does a bang-up job of explaining this concept in a short amount of time and on a level pretty much anyone can understand:
When consumers and businesses fall on hard times, they cut spending. Which cuts demand. Which cuts economic activity. Which deepens your recession. All that is a Bad Thing. So it's useful indeed that we have an institution [the government] able to amp up deficit spending in order to increase demand.
Just because something is counterintuitive doesn't put it permanently beyond the reach of being understood by most people. By putting the assumption that the government must cut spending out there as a given, the mainstream media is failing to fulfill one of its basic responsibilities, which is educating the public. And the candidates can't step in and educate for fear of being mocked by the pundits as smarty-pants who think they can teach you something just because they can. It's a vicious cycle that lowers expectations on voters more and more all the time. Soon it'll be considered snobby and elitist to use prepositions. Naturally, the race to the bottom favors Republicans. The less the public understands about policy, the better Republicans do, because then elections turn into grudge matches and Republicans excel at that game. But considering that the economy is in a free fall and the public is showing high levels of interest in understanding what the hell is going on, this should be a time to start raising expectations again.