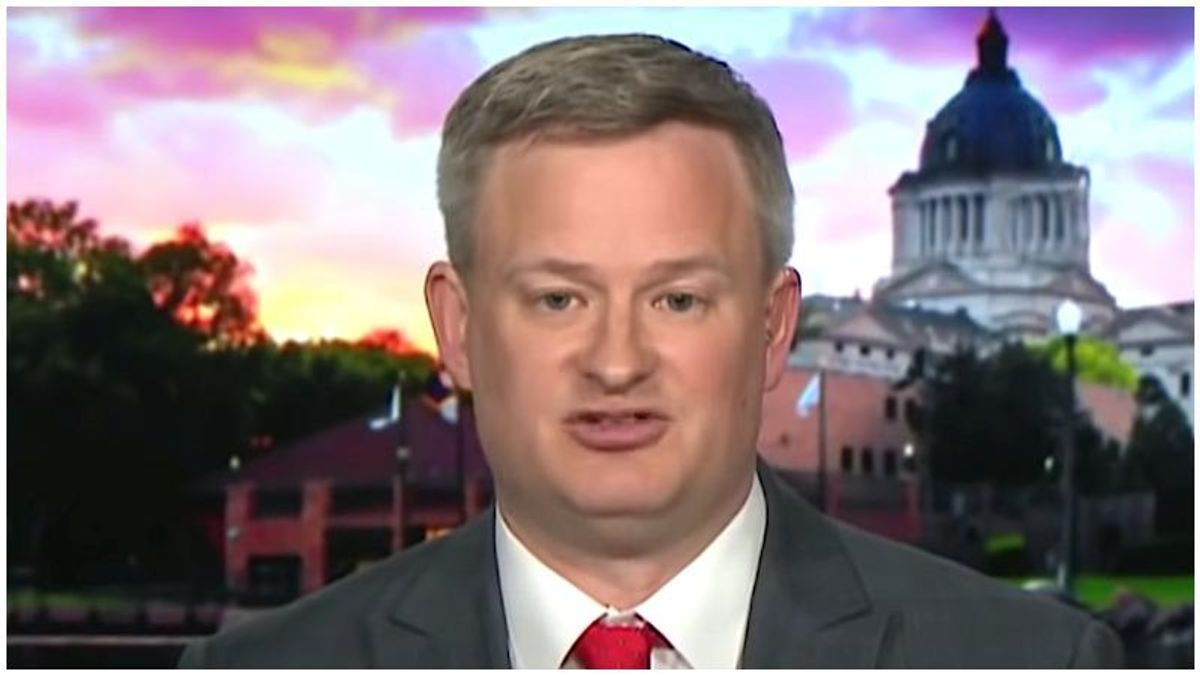 (Screenshot via YouTube.com)
South Dakota Attorney General Jason Ravnsborg will face criminal charges over a car crash that killed a man last fall, the Daily Beast reports.
Joe Boever was walking along U.S. Highway 14 on Sept. 12 when Ravnsborg fatally struck him with his car. According to the Beast's report, Ravnsborg is charged with using a mobile electronic device, failing to drive in lane of traffic and moving from a lane unsafely, and careless driving, which are all misdemeanors.
Boever's family is calling for justice.
"The siblings want justice," Boever's cousin Nick Nemec told The Daily Beast. "They lost a brother. Joe was the middle child in a seven-kid family and as such, when growing up, had closer relationships with all his siblings than the kids on either end would have had with the kids on the opposite end."
"The cousins are all mad as hell," he added. "They lost a cousin that they had played with growing up."
"He bought a house, got married. In short, he was putting down roots. He liked to garden and he was good at it," Nemec said.
Read the full report over at The Daily Beast.