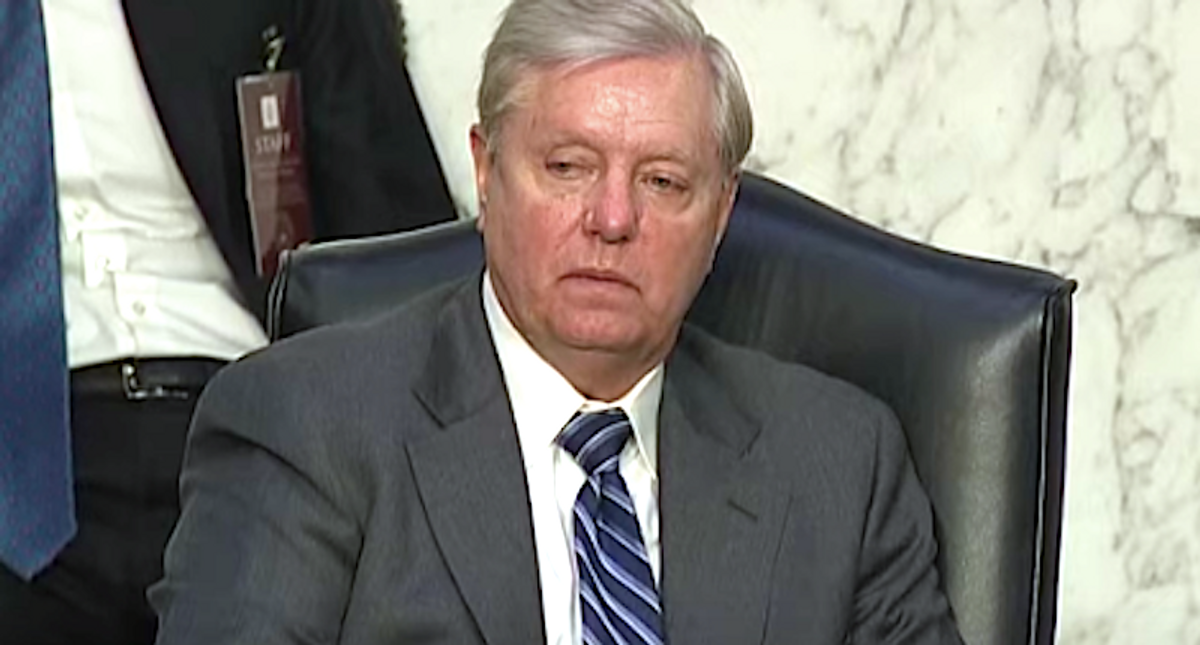 Sen. Lindsey Graham (C-SPAN)
On MSNBC Saturday, former House GOP staffer and Breitbart writer Kurt Bardella accused Sen. Lindsey Graham (R-SC) of endorsing ongoing resistance by the Republican Party against multiracial democracy and demographic change, following his comments that people who oppose Trump within the party will be "erased."
"After all that's happened the past couple of weeks, what influence do you think Trump will actually have moving forward?" asked anchor Alex Witt.
"Well, what I've just heard Lindsey Graham say — and it's embarrassing, frankly, what has become of Lindsey Graham, but putting that aside, he said — let's talk about outcomes," said Bardella. "400,000 dead Americans, that's a good outcome? A white nationalist mob trying to violently overthrow the United States government, hang the vice president, hold hostage lawmakers and execute the Speaker of the House, that's the outcome Lindsey Graham's talking about here?"
"The fact is Donald Trump is a symptom, he's not the cause of the rot that ensued inside the Republican Party for a very long time," said Bardella. "They have to decide whether they will be a party that continues to parrot white nationalist parties or not. And that decision will come through in a vote to impeach Donald Trump or not. It sounds like people like Lindsey Graham and Ted Cruz and Marco Rubio and Josh Hawley want to continue down this line to keep this a racist party. That's their prerogative. That's fine. But we've already seen in the midterm elections, the American people rejected the racist party of the American politics, election cycle after election cycle, and they're putting themselves on the permanent path of staying in the minority and out of the White House."
"By 2045, this country will be a minority-majority country," added Bardella. "And as long as the Republican Party continues to alienate themselves from people of color, from women, from Hispanics, from Asian-Americans, from anybody but white people, they will find themselves on the wrong side of power with only themselves to blame."
Watch below: