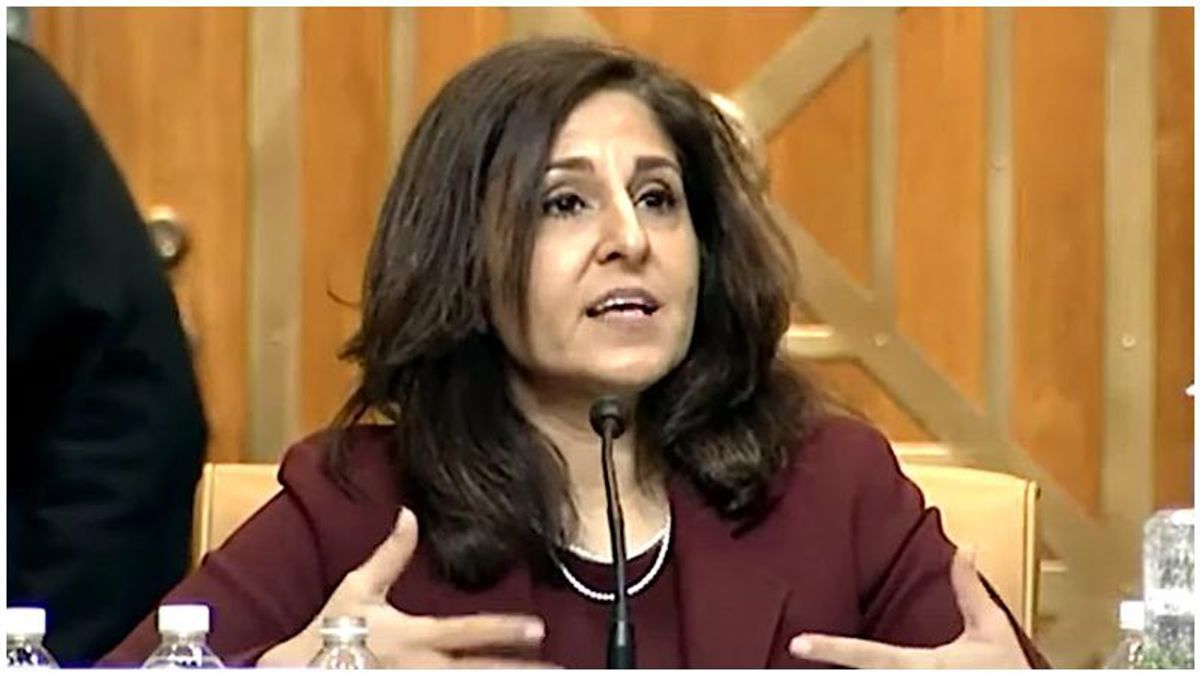 (Screenshot via YouTube.com)
Sen. Joe Manchin (D-WV) says that he will oppose Neera Tanden's nomination to lead the Office of Management and Budget, CNN reports.
"I believe her overtly partisan statements will have a toxic and detrimental impact on the important working relationship between members of Congress and the next director of the Office of Management and Budget," he said in a statement.
The Senate is split 50-50, with Democrats having control due to the ability of Vice President Kamala Harris to cast tie-breaking votes. But Democrats' one-vote margin means any defection by a member of their caucus could give a united Republican caucus the ability to block the nomination.
Read his full statement below:
New: Joe Manchin to vote against Neera Tanden to lead OMB. https://t.co/euAAu8DakA

— Lauren Fox (@Lauren Fox)1613768814.0