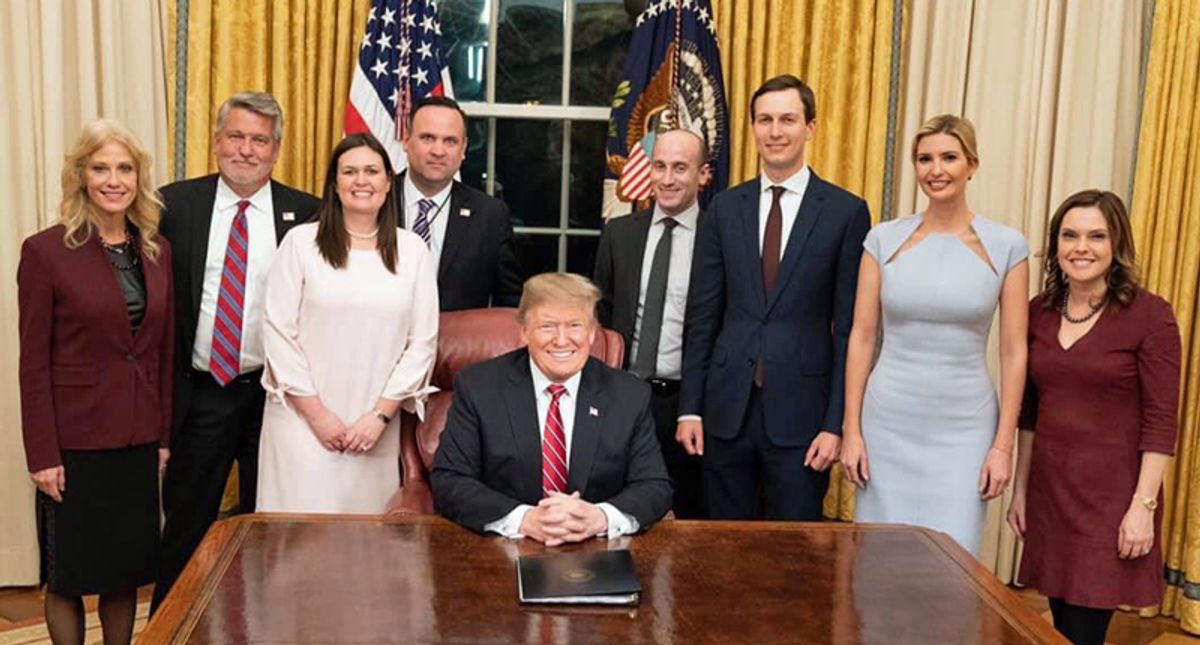 White House photo of Donald Trump and staff in the Oval Office. From left, Kellyanne Conway, Bill Shine, Sarah Huckabee Sanders, Dan Scavino, Donald Trump, Stephen Miller, Jared Kushner, Ivanka Trump and Mercedes Schlapp
The Washington Post endeavored to track President Donald Trump's lies while in office after the first year took the political world by surprise. While some of the lies were vanity lies like his true height and weight, many lies that were denials of basic facts.
It all began with the announcement by former press secretary Sean Spicer who proclaimed from the White House podium that Trump had the largest inaugural crowd of all time. "Period!"
Tracking 30,573, the Post doesn't outline the worst or categorize anything as the most harmful to the country, but it does divide them by topic.