Pandagon is daily opinion blog covering feminism, politics, and pop culture. Come for the politics, stay for the complete lack of patience for the B.S. and bad faith coming from conservative leaders and pundits.
Don't miss stories. Follow Raw Story!
Let's hope so; we already expect the Republicans to try to steal the election, so holding one's breath is a given, even with a campaign imploding as deliciously as McCain's. This winner comes to us via Shakesville, created by reader Schmiss: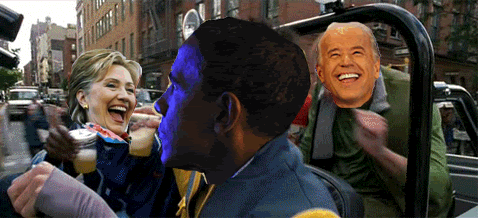 Now someone has to come up with a creative animated GIF of McCain/Palin and crew on Nov. 5.