Pandagon is daily opinion blog covering feminism, politics, and pop culture. Come for the politics, stay for the complete lack of patience for the B.S. and bad faith coming from conservative leaders and pundits.
Don't miss stories. Follow Raw Story!
A reader sent this in and said: "I came across this in the Mordecai neighborhood of Raleigh. Notice the symbols they used."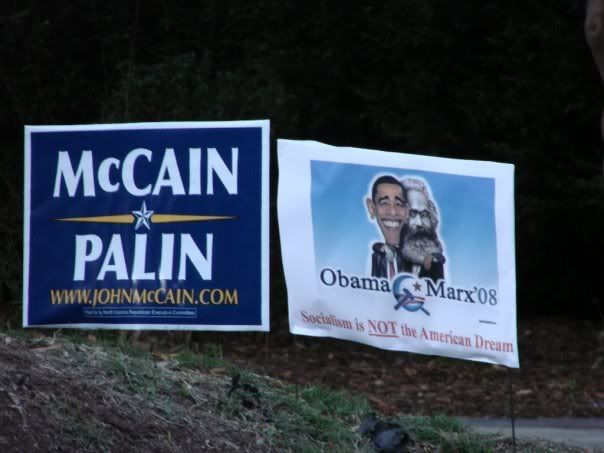 At least it was countered by this: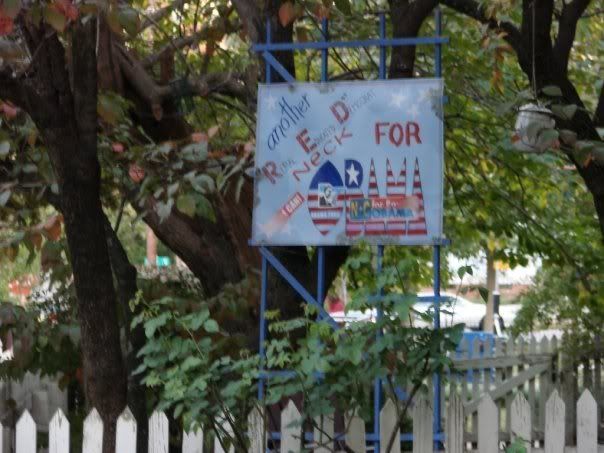 By far I see more Obama stickers and signs in my town, including a hilarious "Tina Fey in 2008" sign next to an Obama sign on one yard in Durham.
What have you seen in your area? Take a stab at the proportion of Obama to McCain signs and stickers.