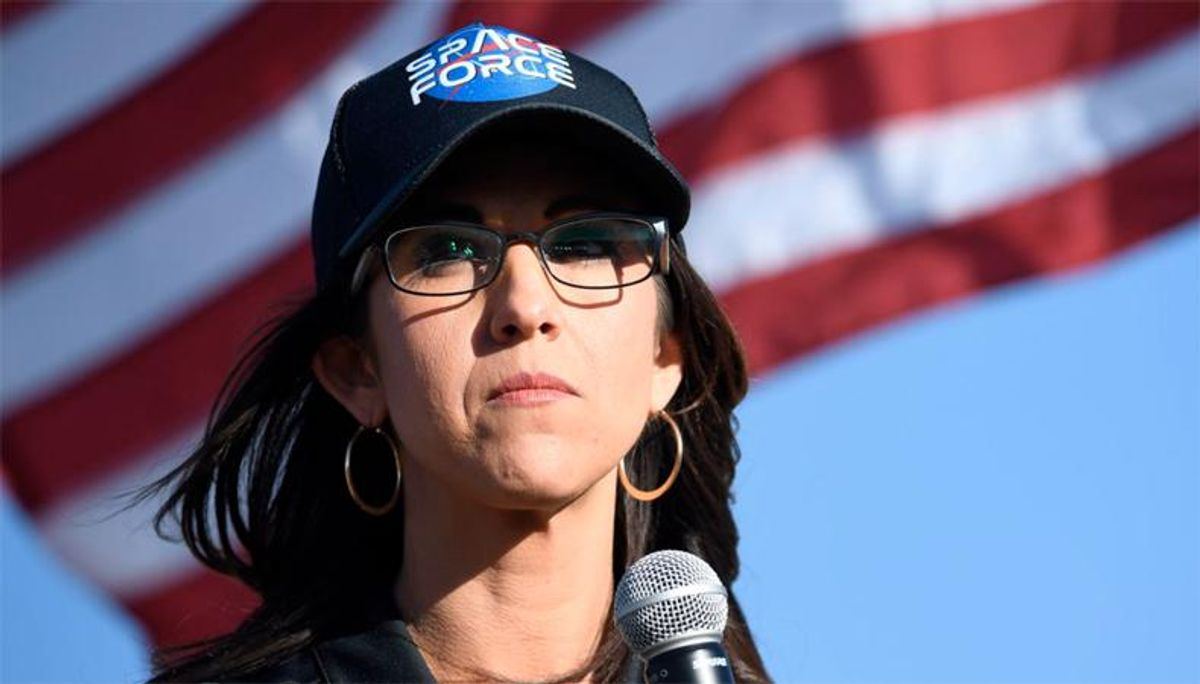 Lauren Boebert in Colorado. (Photo via Jason Connolly/AFP)
Rep. Lauren Boebert (R-CO) was ridiculed for apparently not understanding the process of amending the U.S. Constitution.
The newly elected Colorado Republican insisted the Constitution shouldn't be revised, which, of course, Congress has done 27 times in a process laid out by the founding document -- and Boebert herself has co-sponsored an amendment that would subject lawmakers to term limits.
"Protecting and defending the Constitution doesn't mean trying to rewrite the parts you don't like," Boebert tweeted.
The gun-toting congresswoman was subjected to mockery and derision for her basic misunderstanding of her job.