In what wildlife defenders called "the biggest news so far for wolf protection in the United States in 2021," a Wisconsin court on Friday sided with conservation groups and canceled this year's wolf trophy hunt season just 15 days before it was set to begin.
"Zealots hell-bent on eliminating wolves invited this legal action."
In an oral bench ruling expected to be appealed, Dane County Circuit Judge Jacob Frost issued a temporary injunction halting the hunting season—which would have started on November 6—by reducing a 300-wolf kill quota to zero until the state Department of Natural Resources (DNR) complies with its own rules, Wisconsin Public Radio reports.
"I'm not overruling the wolf hunt law. In fact, I'm saying it has to be enforced as it was written and intended," Frost explained, adding that DNR "is currently not following the law" or the state constitution.
"[DNR's] decisions are built on a faulty basis, meaning they can't stand, either," the judge added. "DNR needs to stop it. They need to actually comply with the law."
Paul Collins, Wisconsin state director for Animal Wellness Action, said in a statement that "the court brought sanity and balance to the wolf debate in Wisconsin by requiring DNR to follow the constitution and stop taking unlawful actions related to wolf management, including its reckless approach to the planned November wolf hunt."
"Zealots hell-bent on eliminating wolves invited this legal action," he added.
Michelle Lute, who has a doctorate in wolf management and is the national carnivore conservation manager for the advocacy group Project Coyote, said that "we are heartened by this rare instance of reason and democracy prevailing in state wolf policy."
"The DNR violated the constitution and... the wolf slaughter scheduled to start in November would result in catastrophic and irreparable harm," she added.
Last month, Ojibwe tribes and environmental groups sued Wisconsin seeking a preliminary injunction to stop the state from holding November's hunt.
According to the Associated Press:
Among other things, the coalition argued that the season is illegal because the Department of Natural Resources hasn't updated its regulations setting up season parameters and has been relying on an emergency rule put in place shortly after then-Gov. Scott Walker signed a law in 2012 authorizing annual seasons.

Lac du Flambeau Band of Lake Superior Chippewa President John Johnson explained in a court declaration that "the Ojibwe that hunt, fish, and gather; we take and give back. We are supposed to be looking out for the next seven generations."
"I try to do that by teaching my grandsons to just take what they need to survive," he added. "When we know it is wrong to hunt, we do not hunt. We take a step back and assess the damage. We determine how we can help so we can have the animals, the plants, the fish, for our future."
Last month, organizations representing nearly 200 tribes signed a letter to U.S. Interior Secretary Deb Haaland urging her to restore Endangered Species Act (ESA) protections to wolves nationwide, a move the groups said would "allow for the Biden administration to not only show its commitment to Indian Country, but [also] correct a wrong birthed by the previous administration."
During the final weeks of the Trump administration in January, the U.S. Fish and Wildlife Service delisted gray wolves from the ESA after 45 years of protection, despite warnings from Indigenous leaders and other conservation experts. According to a July study, Wisconsin lost as much as a third of its gray wolf population following the move.
Related Content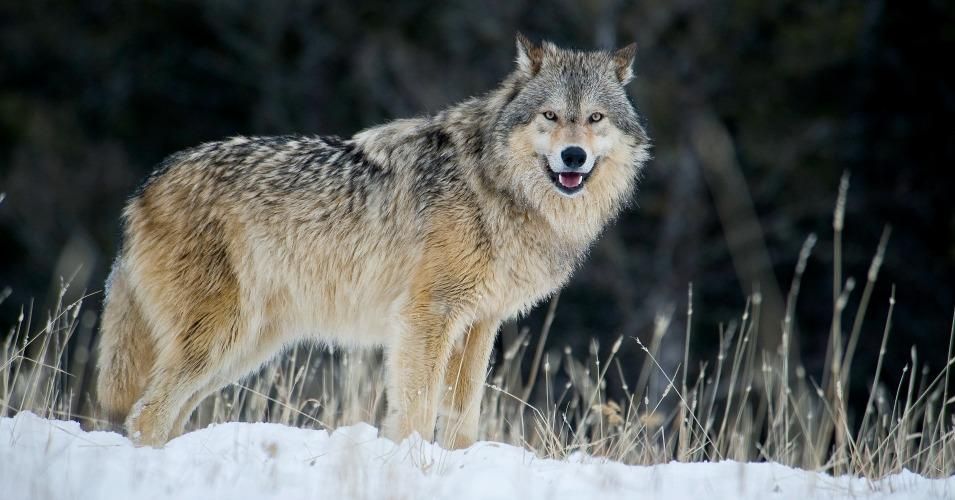 "The delisting of the gray wolf without tribal consultation is a stain that we are certain you don't want to preserve under your leadership," the groups wrote to Haaland.
Gussie Lord, an attorney at EarthJustice—which represents tribal nations in separate legal challenge set to be argued in federal court next week—said in a statement Friday that while "we applaud today's well-crafted decision... we also understand that it may not be the last word on this issue in the Wisconsin court system."
"We intend to pursue every opportunity to protect the Ojibwe tribes and the Wisconsin wolf population," she added.
CONTINUE READING
Show less
The ministry announced 25 new deaths over the previous 24 hours, taking the South American country over the symbolic threshold with 200.003 deaths since the pandemic started in March 2020.
The Andean country of 33 million has also recorded 2.2 million infections.
With 6,065 deaths per million population, Peru's Covid mortality rate is the highest in the world, according to an AFP count based on official data.
The news comes at a time of falling daily cases and deaths attributed to the increase in vaccinations, although authorities remain worried about a potential new wave of infections due to the Delta variant that is now predominant in the country.
"We're maintaining a high level of control," health minister Hernando Cevallos said recently.
"It is probable that the first and second waves have generated immunity in part of the population, as has vaccination."
The fall in infections has allowed the government to relax some healthcare measures and reactivate parts of the economy.
The nighttime curfew has been reduced to just two hours while restaurants are now allowed to operate at full capacity.
Peru's number of deaths is only surpassed in Latin America by Brazil and Mexico, although those countries' populations are almost seven and four times greater respectively.
Before the pandemic, Peru enjoyed one of the most dynamic economies in the region but in 2020 GDP fell by 11 percent and more than 2.1 million people lost their jobs as Peru entered recession.
"We need to get vaccinated so there is no more sadness in homes and no more orphans," Mirtha Garcia Espinoza, a 39-year-old mother of two widowed by the pandemic, told AFP.
Peru's virus death rate has been falling since April when it reached 2,500 a week.
Last week that was down to 169, according to official figures.
Experts blame Peru's problems on its large informal economy and an ineffective healthcare system.
The government hopes to vaccinate 70 percent of its population over 12 by the end of the year.
More than 14.2 million people have so far received both vaccination doses, accounting for 51 percent of those aged over 12.
© 2021 AFP
CONTINUE READING
Show less
In a deep dive looking at the explosive growth of conservative youth group Turning Point USA and figurehead Charlie Kirk, the Guardian reveals that GOP insiders wonder about its long-term viability after attaching itself so closely to Donald Trump.
According to the Guardian's Peter Stone, the group founded in 2012 by the 18-year-old Kirk has seen its revenues jump from $4.3 million in 2016 to almost $39.8 million in 2020 and that has some people concerned about the path they are taking.
As Stone explained, "The emerging strength and roles of TPUSA in the conservative ecosystem- and the rising visibility of its ambitious and hard driving Charlie Kirk – has sparked withering criticism from medical experts and ethics watchdogs, as well as some Republican party operatives."
The report notes that ties between the group and Trump world have grown with Stone reporting, "TPUSA owes a big debt to several fundraising events and meetings with Trump connections, say some Republican consultants. TPUSA held a lavish fundraising gala at Mar-a-Lago in December 2019 that drew Donald Trump Jr and Republican political bigwigs, and Kirk's cachet was palpable at the 2020 Republican convention, where he gushed that Trump was 'the bodyguard of western civilization.'"
According to one GOP insider, "Kirk and TPUSA owe their success largely to Don Jr and Kimberly Guilfoyle. I would often see Kirk and Don Jr hanging out at the Trump hotel restaurant."
That, in turn, has raised concerns about the group's non-profit status as it appears to be a wing of Donald Trump's drive to be re-elected president.
According to one GOP fundraising consultant, "Some GOP donors worry that Kirk's ostensible goals have been corrupted by spending so much time in and around Trump world. Further, people are concerned about the impact of Kirk's prominent support for Trump on his group's tax status."
You can read more here.
CONTINUE READING
Show less

Don't Sit on the Sidelines of History. Join Raw Story Investigates and Go Ad-Free. Support Honest Journalism.
Subscribe Annually
$95 / year — Just $7.91/month
Subscribe Monthly
$1 trial
I want to Support More
$14.99 per month
{{ post.roar_specific_data.api_data.analytics }}