Pandagon is daily opinion blog covering feminism, politics, and pop culture. Come for the politics, stay for the complete lack of patience for the B.S. and bad faith coming from conservative leaders and pundits.
Don't miss stories. Follow Raw Story!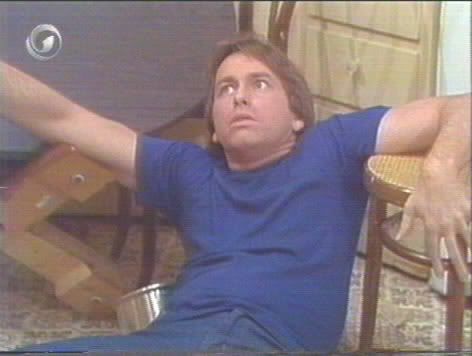 This is so predictable it's like an episode of Three's Company (what?! Jack Tripper isn't gay?) — Bill Ayers Endorsed Radical Pro-Homosexual Education Book. Bill Ayers gave a thumbs up to a tome called "Queering Elementary Education: Advancing the Dialogue about Sexualities and Schooling" by William J. Letts IV and James T. Sears, so now we have a new strawman connection to Barack Obama for the crazies to bug out over.
You knew he is an unrepentant domestic terrorist who set bombs in the U.S. Capitol, the Pentagon and several other government buildings.

You knew Ayers still hates capitalism and our efforts to protect South Vietnam from communist oppression. And you knew that Barack Obama associated with him anyway. What you may not have known is that Ayers is a radical supporter of the homosexual agenda.
And the batsh*ttery comes from the credibility-challenged, Columbus, Ohio-based Linda Harvey of Mission[ary Position] America via WingNutDaily.
But as this election drama unfolds, the Ayers connection with this despicable movement to sexualize our kids needs to be examined closely. Spellbound people are drawn to Barack Obama and are choosing to ignore key elements of his ideological pedigree. We need to bring this aspect of Ayers/Obama radicalism into the foreground. Ayers is not just a terrorist who attacked government buildings. He's an advocate of revolution in America by indoctrinating and sexually corrupting the next generation.

…What would an Obama administration do? The record shows that Obama supported Illinois Senate Bill 99 in 2003, which, despite denials by Obama and false claims by the mainstream media, was not a bill to protect children from sexual predators. It was a sweeping, comprehensive sex-education bill that lowered the age of instruction from sixth grade to kindergarten, gutted an abstinence emphasis and prohibited "bias" based on "sexual orientation." The term "sexual predator" is nowhere in the bill, with inappropriate touching by peers included in a laundry list of the many aspects of explicit sex ed.

Would all schools in the U.S., under the muscle of an Obama administration, be forced to drill youth in the talking points of "gay" sex and gender–switching, calling it "justice"? Would Ayers' idea that America is an oppressive regime with way too much heterosexuality become a core tenet of your child's value system?