Pandagon is daily opinion blog covering feminism, politics, and pop culture. Come for the politics, stay for the complete lack of patience for the B.S. and bad faith coming from conservative leaders and pundits.
Don't miss stories. Follow Raw Story!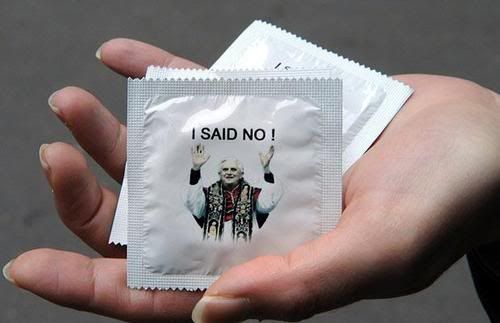 So, the Pope said that condoms not only don't work against HIV, but that they actually make the problem worse, because they make people think about fucking, which isn't something we could come up with on our own, but need NGO sex and health educators to put into our heads. Richard Dawkins, being sensible as usual, pointed out that this means that the pope is "either stupid, ignorant or dim." PZ comes back and points out that "evil" is also an option. I say we settle this through internet pseudo-democracy.