Military lawyer says Defense Department ignored calls for war crimes investigation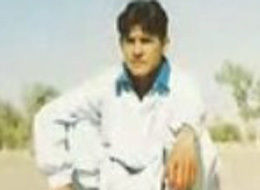 WASHINGTON—The military lawyer that represents an Afghan youth who spent roughly seven years in U.S. custody says the Defense Department has repeatedly ignored his requests for a war crimes investigation into the detainee's treatment.
Air Force Maj. David Frakt, the attorney for former detainee Mohammed Jawad, says over the past 16 months he sent multiple memos to Defense Department and military leaders asking them to account for what a military judge called "abusive conduct and cruel and inhuman treatment" of his client.  Jawad, who was arrested when he says he was 12 years old for allegedly tossing a grenade at U.S. military, was moved from cell to cell 112 times during a 14-day period to disrupt his sleep patterns, according to military documents. Frakt said he believes the treatment constituted torture, violated the Geneva Convention, war crime laws and Defense Department regulations.
"Why has no one–no one has been held remotely accountable for this," Frakt said in an interview with Raw Story. "This is a mandatory investigation. It's not optional, you can't just sweep it under the rug…but they did as far as I can tell."
As first reported in The Washington Independent, Frakt wrote in memos to Defense Department officials: "Accordingly, I believe I have an affirmative obligation to report the incident to my chain of command," listing military rules that mandate reporting possible war crimes to a superior.
Both a federal district court judge and a U.S. military commission judge have questioned the use of sleep deprivation, also called the  "frequent flyer" program, on Jawad.
When military officials changed Jawad's cell 112 times between May 7 and May 20, 2004, roughly once every three hours, military Judge Stephen Henley, a U.S. Army colonel ruled "the scheme was calculated to profoundly disrupt his mental senses." Although officials were allowed to use such tactics during interrogation, Jawad's attorney Frakt said he was not interrogated months before or months after the sleep deprivation occurred.
Judge Henley also said in the September 2008 ruling that when Jawad was subjected to sleep deprivation, he "was of no intelligence value to any government agency" so "the infliction of the 'frequent flyer' technique upon the Accused thus had no legitimate interrogation purpose." Henley added that it violated the United Nations Convention Against Torture agreement signed by the U.S. and that the sleep deprivation tactics were used on Jawad, even after the Joint Task Force Guantanamo commander had ordered such techniques stopped.
The Washington Independent notes that the Justice Department's Office of Legal Counsel itself allows anywhere from 48 to 180 hours of sleep deprivation, or 2 days to 11 days for "high-value detainees," but "never condoned 13 days of straight sleep deprivation on anyone, let alone someone like Jawad, who was at best an al-Qaeda or Taliban foot soldier."
Judge Henley concluded: "Those responsible should face appropriate disciplinary action, if warranted under the circumstances."
Frakt wrote his first memo on May 29, 2008, and sent it to the chief defense counsel at the Office of Military Commissions. After four months passed without a response, Frakt sent a similar memo via e-mail to the Commander in charge at the U.S. Southern Command post, Joint Task Force for Guantanamo Bay on October 7, 2008. He also copied four lawyers in the Pentagon's Office of General Counsel on the e-mail.
In January 2009, Frakt again e-mailed the commander in charge at the U.S. Southern Command post, Joint Task Force for Guantanamo Bay, added a captain's name to the list and included the same four lawyers from the Pentagon's Office of General Counsel on the email.
Officials with the Defense Department and the U.S. Southern Command acknowledged requests for comments from Raw Story on Monday, but after three days time, no one has been able to say whether there has been any investigation into the Jawad case whatsoever.
This summer, US District Judge Ellen Huvelle ordered Mohammed Jawad's release saying the government's case against him is "full of holes." Jawad now plans to sue U.S. government for his alleged mis-treatment.
Frakt told Raw Story "the failure to investigate war crimes is, in itself, a war crime."
"Was anyone questioning this?" Frakt said. "Is this fair, is it humane, is this right? It makes me wonder about the moral fiber of those involved."
'The man who sold America': Mitch McConnell's mountain of political sins catalogued in devastating new profile
Mitch McConnell finally has the power he's longed for since he was a 22-year-old intern for Sen. John Sherman, but his ruthless march to become Senate majority leader has seen him abandon almost all of his stated principles -- and earned him a lot of enemies.
The Kentucky Republican has been unpopular in his home state for years, but this summer has seen his approval rating plunge to 18 percent after MSNBC's Joe Scarborough tarred and feathered him with the nickname "Moscow Mitch," and he's increasingly seen as "the man who sold America," reported Rolling Stone.
Sarah Sanders rages on Fox News that the 'out-of-control' media is 'making stuff up' about Trump
In her new gig as a Fox News contributor, former White House spokesperson Sarah Huckabee Sanders complained to host Sean Hannity that the "out-of-control" media makes "stuff up" about Donald Trump because they hate him for winning in 2016.
Sanders, who once told reporters that "countless" FBI agents had lost confidence in James Comey only to later tell investigators from special counsel Robert Mueller's office that she made it up, complained to the Fox host about the press being untrustworthy.
Inside the secret GOP plan to keep power in 2020 — and beyond
In 2020, we need to pay attention to state elections as well as elections for president and Congress. State elections could decide whether the Republican Party further corrupts American democracy.
As demographics change — and America becomes more diverse and more liberal — the GOP has responded by implementing policies that will take away power from the American people. Rather than changing with the times, they've got another plan: minority rule – by them.