Military lawyer says Defense Department ignored calls for war crimes investigation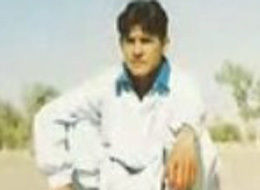 WASHINGTON—The military lawyer that represents an Afghan youth who spent roughly seven years in U.S. custody says the Defense Department has repeatedly ignored his requests for a war crimes investigation into the detainee's treatment.
Air Force Maj. David Frakt, the attorney for former detainee Mohammed Jawad, says over the past 16 months he sent multiple memos to Defense Department and military leaders asking them to account for what a military judge called "abusive conduct and cruel and inhuman treatment" of his client.  Jawad, who was arrested when he says he was 12 years old for allegedly tossing a grenade at U.S. military, was moved from cell to cell 112 times during a 14-day period to disrupt his sleep patterns, according to military documents. Frakt said he believes the treatment constituted torture, violated the Geneva Convention, war crime laws and Defense Department regulations.
"Why has no one–no one has been held remotely accountable for this," Frakt said in an interview with Raw Story. "This is a mandatory investigation. It's not optional, you can't just sweep it under the rug…but they did as far as I can tell."
As first reported in The Washington Independent, Frakt wrote in memos to Defense Department officials: "Accordingly, I believe I have an affirmative obligation to report the incident to my chain of command," listing military rules that mandate reporting possible war crimes to a superior.
Both a federal district court judge and a U.S. military commission judge have questioned the use of sleep deprivation, also called the  "frequent flyer" program, on Jawad.
When military officials changed Jawad's cell 112 times between May 7 and May 20, 2004, roughly once every three hours, military Judge Stephen Henley, a U.S. Army colonel ruled "the scheme was calculated to profoundly disrupt his mental senses." Although officials were allowed to use such tactics during interrogation, Jawad's attorney Frakt said he was not interrogated months before or months after the sleep deprivation occurred.
Judge Henley also said in the September 2008 ruling that when Jawad was subjected to sleep deprivation, he "was of no intelligence value to any government agency" so "the infliction of the 'frequent flyer' technique upon the Accused thus had no legitimate interrogation purpose." Henley added that it violated the United Nations Convention Against Torture agreement signed by the U.S. and that the sleep deprivation tactics were used on Jawad, even after the Joint Task Force Guantanamo commander had ordered such techniques stopped.
The Washington Independent notes that the Justice Department's Office of Legal Counsel itself allows anywhere from 48 to 180 hours of sleep deprivation, or 2 days to 11 days for "high-value detainees," but "never condoned 13 days of straight sleep deprivation on anyone, let alone someone like Jawad, who was at best an al-Qaeda or Taliban foot soldier."
Judge Henley concluded: "Those responsible should face appropriate disciplinary action, if warranted under the circumstances."
Frakt wrote his first memo on May 29, 2008, and sent it to the chief defense counsel at the Office of Military Commissions. After four months passed without a response, Frakt sent a similar memo via e-mail to the Commander in charge at the U.S. Southern Command post, Joint Task Force for Guantanamo Bay on October 7, 2008. He also copied four lawyers in the Pentagon's Office of General Counsel on the e-mail.
In January 2009, Frakt again e-mailed the commander in charge at the U.S. Southern Command post, Joint Task Force for Guantanamo Bay, added a captain's name to the list and included the same four lawyers from the Pentagon's Office of General Counsel on the email.
Officials with the Defense Department and the U.S. Southern Command acknowledged requests for comments from Raw Story on Monday, but after three days time, no one has been able to say whether there has been any investigation into the Jawad case whatsoever.
This summer, US District Judge Ellen Huvelle ordered Mohammed Jawad's release saying the government's case against him is "full of holes." Jawad now plans to sue U.S. government for his alleged mis-treatment.
Frakt told Raw Story "the failure to investigate war crimes is, in itself, a war crime."
"Was anyone questioning this?" Frakt said. "Is this fair, is it humane, is this right? It makes me wonder about the moral fiber of those involved."
Exclusive: Democratic operative who tested Russian tactics in Alabama reveals that Trump continues to crush Democrats on Facebook — by a factor of 9 to 1
The ground shifted under Democrats during the 2016 election, but many refuse to acknowledge just how, or in what direction. Some are still content to lose close elections gracefully, even when the stakes for American democracy are the highest they have ever been. Others are so bent on proving that their electoral strategy is sound that they refuse to acknowledge Mark Zuckerberg has broken the traditional models of voter persuasion.
Nevertheless, a small group of Democratic operatives is no longer afraid to get their hands dirty. I am one of them.
I never intended to become a political operative. I wasn't even thinking about the possibility when I set out to affect the 2017 special election for the US Senate in Alabama. I wanted to push back against the social media shenanigans that had helped elect Donald Trump and gather some data on their relative effectiveness because we were debating the impact of these tactics in a total vacuum of hard evidence either way. So when a documentarian recently asked me what it felt like to be a "political operative," I was momentarily stunned by the realization that I had accidentally carved out a new career in white hat ratf*kery.
Fox & Friends attacks Mueller's credibility: 'I don't think he knows the details of the report'
The hosts of "Fox & Friends" questioned Robert Mueller's credibility after Congress set a date for the former special counsel to testify about his findings.
Mueller will testify July 17 to lay out evidence of alleged crimes by President Donald Trump and his campaign associates, and Fox News broadcasters suggested questions that could undercut his impartiality.
"How did it make you feel when president of the United States said that you're compromised, or how did it make you feel when the president of the United States kept attacking the process?" said co-host Brian Kilmeade. "What did you think about the rumors he was going to fire you? I'm not sure he is going to answer that either."
How the DOJ just asked the Supreme Court to essentially become a 'branch of the Trump administration'
With the fate of the nation's electoral maps — and thus the very basis of democracy — hanging in the balance, the Supreme Court is poised to rule on the controversial Census case. But at the last minute, Justice Department Solicitor General Noel Francisco wrote new a new plea to the justices asking them to take an even more extraordinary step than simply ruling on the issue before them.
Indeed, law professor Richard Hasen wrote in Slate on Tuesday that if the court goes along with Francisco's request, it will essentially act as a part of the Trump administration.