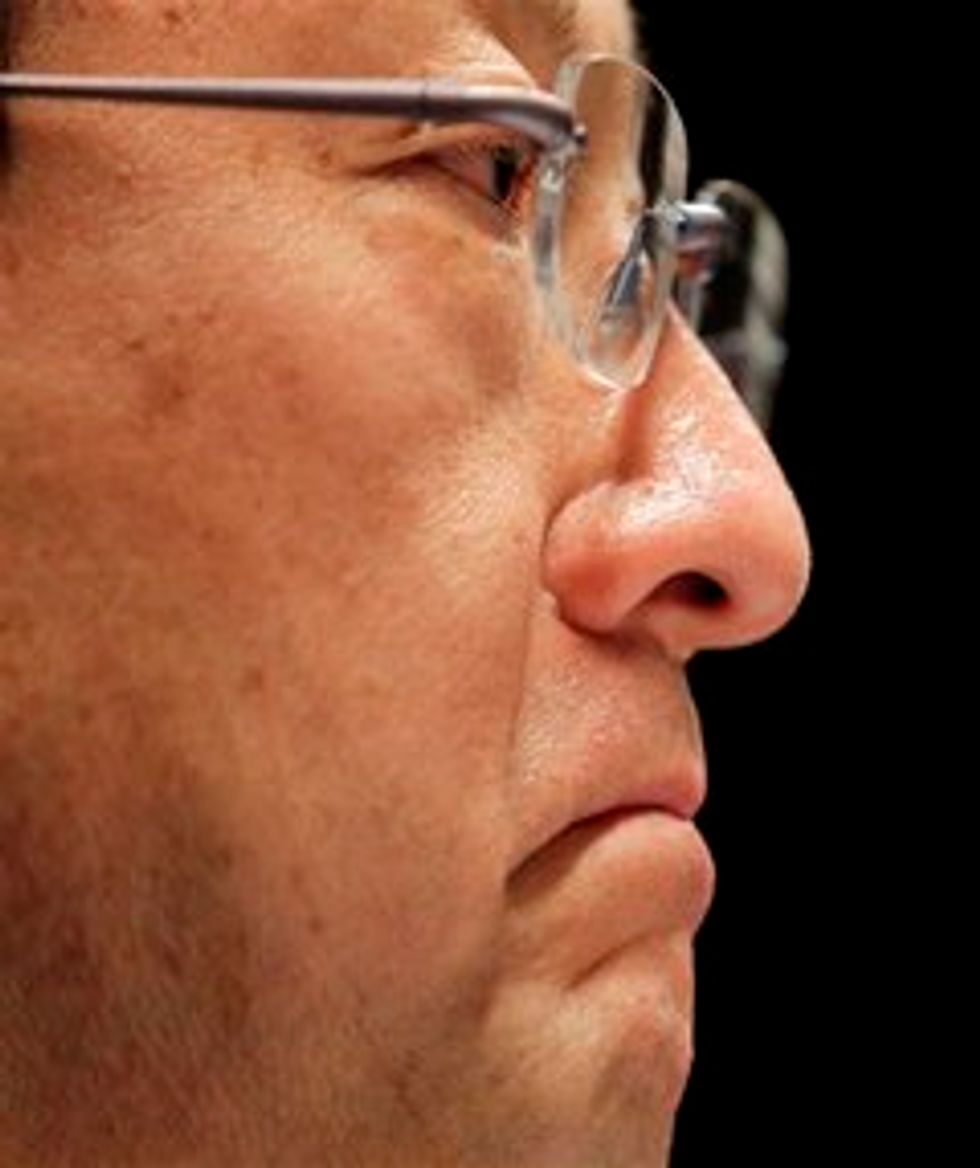 The head of embattled Toyota has bowed to calls to testify in US Congress as lawmakers demand a whistleblower lawyer hand over potentially damning internal company documents on alleged safety defects.
---
A key congressional committee has subpoenaed former Toyota lawyer Dimitrios Biller, who has accused the world's biggest car maker of hiding and destroying evidence of safety problems and of "a culture of hypocrisy and deception".
Toyota is recalling more than eight million cars worldwide for defects linked to more than 30 deaths in the United States that have sparked a host of US lawsuits which could cost the company billions of dollars in damages.
Akio Toyoda, the usually publicity-shy grandson of the company's founder, was initially reluctant to appear before the US Congress but relented following an invitation by Representative Edolphus Towns to testify next Wednesday.
"Since I received an official letter, I decided that I'm pleased to go. I want to speak there with all sincerity," Toyoda told reporters.
"What I want to stress most is our cooperation in determining the causes (of the problems) and our firm stance on safety," he added.
His announcement came as the committee asked Biller, a top US lawyer for the Japanese carmarker from 2003 to 2007, to bring all documents he has relating to Toyota's "handling of alleged motor vehicle defects and related litigation".
Biller says the internal company documents show the beleaguered firm was hiding evidence of safety defects from consumers and regulators.
The lawyer, speaking to ABC News, has accused Toyota of hiding and destroying evidence and of "a culture of hypocrisy and deception".
Toyota has denied Biller's claims, describing him as a disgruntled former employee, and both sides are locked in a legal battle.
The iconic company, whose global expansion pushed it past General Motors in 2008 as world number one, is facing a litany of complaints ranging from unintended acceleration to brake failure in its Prius hybrid cars.
US safety officials are probing whether Toyota dragged its feet on tackling the problems, and President Barack Obama's Transportation Secretary Ray LaHood has vowed "to hold Toyota's feet to the fire" to make sure its cars are safe.
The auto giant's president has faced mounting criticism about his handling of the crisis, the worst in the company's history.
"President Toyoda should have announced his attendance much earlier as he has no choice but to appear before Congress under the current circumstances," said Mamoru Kato, an analyst at Tokai Tokyo Research Centre.
"Toyota Motor hopes to calm the issue with his appearance, but it's unlikely," he said. "There is no sign of this blowing over as distrust in Toyota is quite serious, particularly in the United States."
Japan's transport minister on Friday criticised Toyoda for not being more decisive on whether to face the US Congress.
"It's regrettable that there were flip-flops and talk that he would not attend," Seiji Maehara told reporters.
Toyoda, 53, was long groomed for the top job and became the first member of the founding family in 14 years to take the reins last June.
The avid motor racing fan was criticised for being slow to appear in public after the mass recalls went global, but has now appeared before the media four times in about two weeks.
Toyoda is the grandson of Kiichiro Toyoda -- who founded the automaker in 1937 -- and the son of former president Shoichiro Toyoda.
When he was named last year to take the helm of the automaker, Toyoda said he was "sobered by the heavy responsibility".
The family scion has put the brakes on Toyota's rapid expansion, which left it vulnerable to the global economic crisis and -- critics say -- led to a weakening in its once-legendary quality control.
With its sales slumping following a string of safety issues, Toyota said this week that it was suspending output at two US plants for up to two weeks.
And according to media in Britain, Toyota will also idle its plant there next month for two weeks.
Toyota shares fell 1.78 percent to end Friday at 3,300 yen. The stock has plunged more than 20 percent since January 21 in response to the mass recalls, which have triggered fears for the brand image of the whole of corporate Japan.
"The House Committee on Oversight and Government reform on Thursday served Dimitrios Biller, who worked in the automaker's U.S. legal department from 2003 to 2007, with a subpoena requesting roughly 6,000 Toyota documents he currently holds," The Los Angeles Times reports.
The paper notes that a former company lawyer claims that they "demonstrate a long-running conspiracy by the automaker to hide and destroy important safety evidence."
The article adds, "Those documents have been the subject of a lengthy and bitter series of courtroom battles between Biller and Toyota during which the automaker has so far been successful in keeping them sealed on grounds that they are confidential."
(with AFP report)