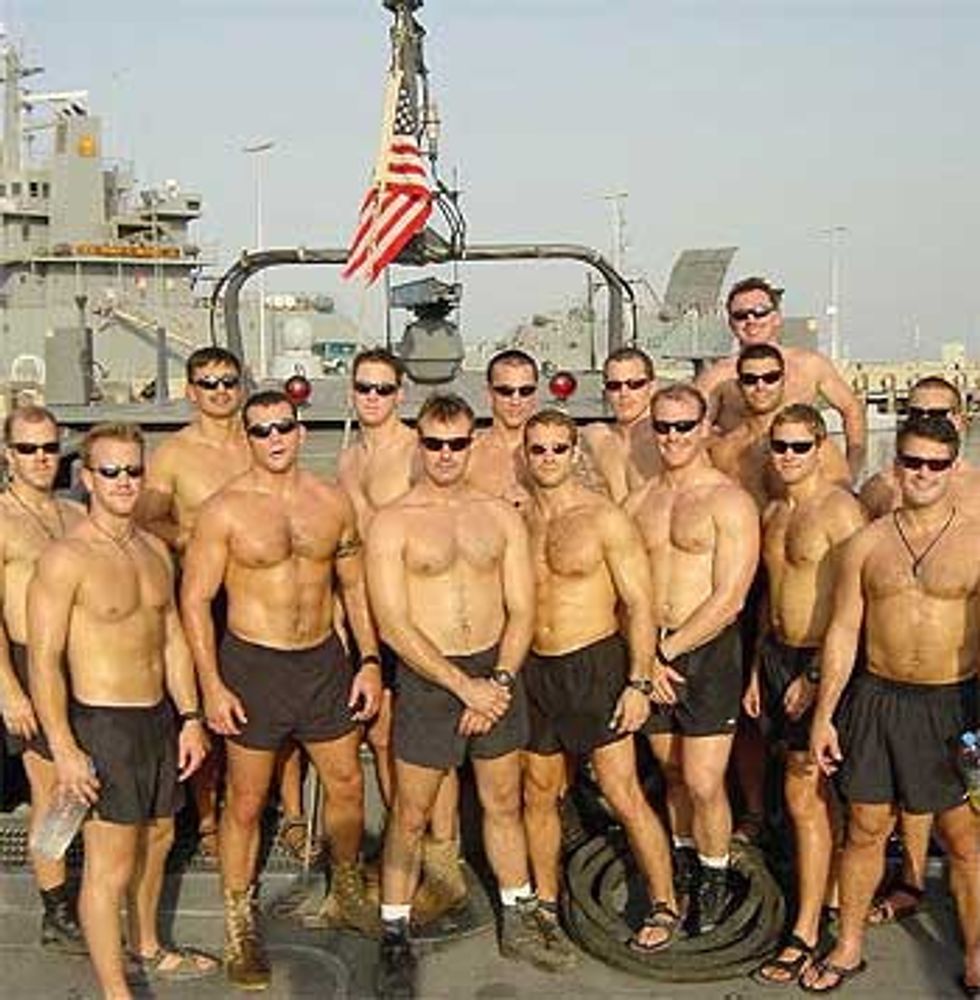 A survey commissioned by Vet Voice Foundation concluded that a vast majority of recent US military veterans would accept the repeal of the controversial "Don't Ask, Don't Tell" policy.
---
The poll was done by Lake Research Partners and American Viewpoint, Inc. and asked 510 Iraq and Afghanistan war veterans of their "personal opinion" if the government allowed gays to serve openly in the military.
Of those surveyed, 73 percent said gay service in the military would be acceptable. Of those, 42 percent said it would be acceptable without reservations and 31 percent said it would be acceptable even though they would not personally like it.
Only 25 percent said they would find it unacceptable.
President Obama reignited the "Don't Ask, Don't Tell" controversy when he stated during his State of the Union speech that it would be overturned.
Since the attacks of Sept. 11 and the ensuing wars in the Middle East, at least 5,800 service members have been discharged because of their sexual orientation.
In terms of age, the poll seemed to support the conventional wisdom that younger generations of Americans are more accepting of homosexuals.
About 77 percent of veterans under age 35 said it would be personally acceptable, with 47 percent saying they would like to see the current "Don't Ask, Don't Tell" policy change, and 30 percent saying it would be acceptable but they do not like the idea.
The difference between older veterans wasn't as large as expected, though. Although 70 percent of veterans over age 35 said they would find it acceptable, only 26 percent said they would find it unacceptable.
But being accepting of the change is different from making the choice yourself apparently.
When asked if they favored or opposed the change, a majority of veterans said they would oppose the change, but only by a slim margin of 36 percent for and 34 percent against. Another 28 percent said they weren't sure.
Sen. Mark Udall (D-Col) introduced legislation to end "Don't Ask, Don't Tell", arguing that service members are more than capable of accepting the change.
"I know that our service members are professional enough to make room for a change in the law, particularly because the norms of discipline and good behavior have nothing to do with the mere status of someone's sexual orientation," he wrote.