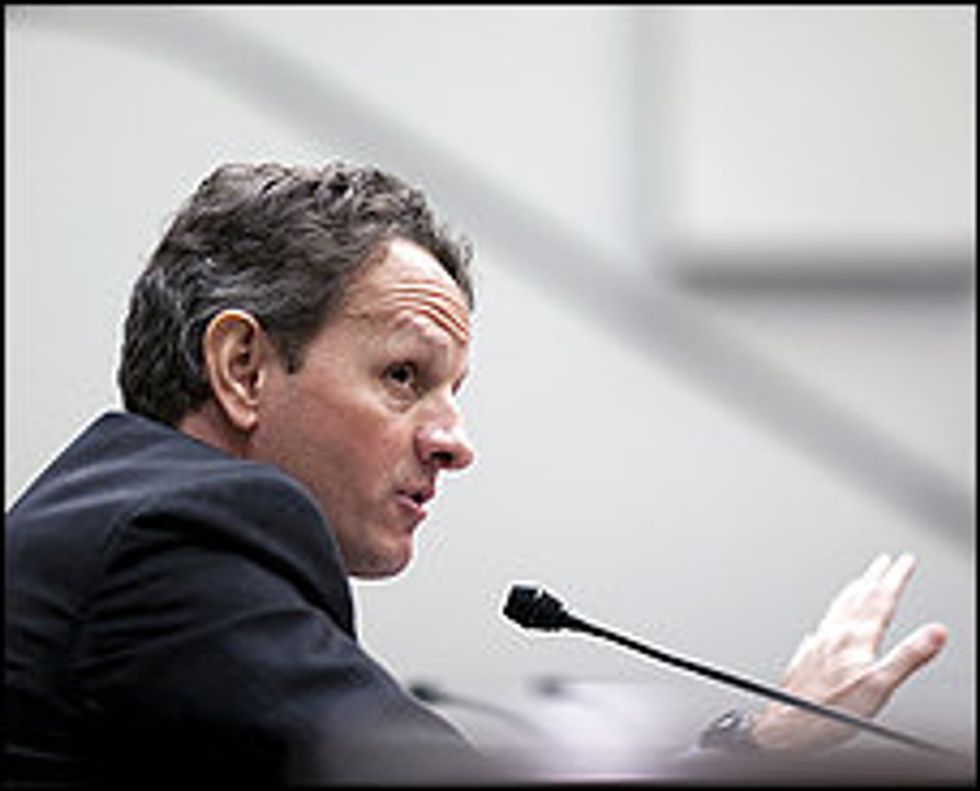 A White House plan to reform regulation of the financial sector has already attracted Republican opposition, but US Treasury Secretary Timothy Geithner is "very confident" the overhaul will pass.
---
"I am very confident that we're going to have the votes for a strong package of financial reforms that'll bring derivative markets out of the dark, help protect the taxpayers from having to fund future bailouts," he told NBC News' "Meet the Press" in an interview to air Sunday.
President Barack Obama has made legislation introducing new oversight of the financial system his next big priority, and has pledged to veto any bill that does not include new regulation of derivatives.
But Republicans have already signaled opposition to the overhaul and a Democratic reform bill that passed out of the Senate Banking Committee failed to a attract a single Republican vote.
Derivatives trading came under the spotlight early in the economic crisis, when it emerged that bundled-together mortgage products had a paper value that bore no resemblance to their true value.
The resulting losses blew a hole in the finances of banks like Lehman Brothers, forcing them into bankruptcy and pushing others close to collapse.
Critics say the opaque trade in derivatives must now take place on open exchanges, where they can be more heavily regulated and scrutinized by investors.
Geithner said new regulations "with teeth" were the best way to prevent future financial meltdowns.
"You want a system that acts preemptively to prevent these things from happening," he said. "The best way to protect Americans from these things happening is to put a stronger system in place where people were able to act ahead of the storm."