Pandagon is daily opinion blog covering feminism, politics, and pop culture. Come for the politics, stay for the complete lack of patience for the B.S. and bad faith coming from conservative leaders and pundits.
Don't miss stories. Follow Raw Story!
The other alternative is that cats are financial geniuses.
Via Gawker, here's a story about a competition of stock-picking between experienced investment bankers, students, and a cat named Orlando, who is very cute: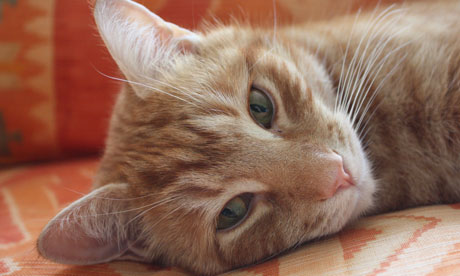 The Observer put the team together, with the students and investment bankers using their preferred stock-picking methods, and the cat tossing its favorite toy out on a a grid of numbers that corresponded with the companies. They were allowed to invest for a year, and the result was exactly what you're hoping: The cat was the big winner.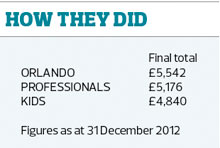 It's kind of an amusing story to read, because there's all these hedges made on behalf of the professionals and students, emphasing the quarters that they performed better than a cat dropping a toy. It all has a whiff of trying-too-hard-ness to it, however, because the end result is still the same, which is that the people who bet on Team Cat made the most money.
The investment banker contest losers took it all in stride, not seeming to see Orlando the Cat as a threat to their business model at all. It's no wonder, of course. The article's writer went out of his way to highlight the time that the investment banker succeeded, while giving very little credit to Orlando for his investment strategies. The desire to believe we can exert control will not be conquered so easily, not by this cat or by a team of cats carrying all number of stuffed mice.