Pope Francis is wrong. Religion deserves ridicule.
For those who want to believe in "cool" Pope Francis, I hate to tell you that there appears to be no sunshine between him and Bill Donohue when it comes to the issue of blasphemy and free speech. TPM reports that Pope Francis appears to endorse the idea that violence should be used to stifle people who would hold your religious beliefs up for ridicule.
"If my good friend Dr. Gasparri says a curse word against my mother, he can expect a punch," Francis said, throwing a pretend punch his way. "It's normal. You cannot provoke. You cannot insult the faith of others. You cannot make fun of the faith of others."
Francis said he's not saying that violence is good, but he's kind of saying that:
Francis insisted that it was an "aberration" to kill in the name of God and said religion can never be used to justify violence.

But he said there was a limit to free speech when it concerned offending someone's religious beliefs.

"There are so many people who speak badly about religions or other religions, who make fun of them, who make a game out of the religions of others," he said. "They are provocateurs. And what happens to them is what would happen to Dr. Gasparri if he says a curse word against my mother. There is a limit."
Sorry, pope, but….
Religion is an idea, and, as an idea, it should be eligible for criticism, discussion, and yes, mockery. The only reason so many believers demand special exceptions be made for religious ideas—exceptions to be backed up with violence, no less—is because they know full well that their ideas don't hold up well under scrutiny. Not only do they not have any evidence for their claims for the supernatural, but the logical arguments all break in the other direction. Even here we have the pope calling for a general stifling, with violence, of criticisms of all religions. But he, being the pope, just by existing is declaring that some religions are false religions. So why on earth should the rest of us be restrained from pointing out the same of his religion and other religions? It makes no sense at all.
Now, there's definitely an argument to be had that this mockery should be careful not to punch down or use the excuse of blasphemy to advance what are actually racist ideas. That's why I personally prefer mocking Christianity to Islam, because Muslims are an oppressed minority in my country but Christians, particularly fundamentalist Christians, are a dominant and ofttimes domineering class. But that equation is different for different people and different audiences—a white America woman mocking Muslims and a Iranian woman doing it are very different critters indeed.
But the larger point stands: Because of the gulf between the preciousness with which people treat religious beliefs and their actual merits, I would argue that we need more mockery and more blasphemy. A lot of people out there are nursing doubts and want to extract themselves from the yoke of false belief. Seeing that you can not only reject religion but make fun of it without God striking you down with a lightening bolt is liberating for a lot of people. Religions amass power by bullying people in just the way that Pope Francis is doing, complete with threats of censorship and violence. We should stand up to these bullies. Making fun of them is an excellent way to do that.
In conclusion, fuck you, Pope Francis.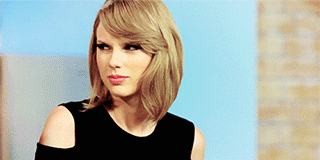 Your religion is dumb and the more whining you do about people saying that, the more I hope people keep saying it.
Or, if you prefer a more artful approach, here is Salman Rushdie: "Frontiers, as we know, are dangerous places, and also, there are plenty of people, powerful people in the world who don't want the universe opened up a little more, who in fact would rather prefer it to be shut down."
After many years and many server changes and finally landing here at Raw Story, which has taken very good care of us, it's time to say goodbye to Pandagon. I've been blogging under this banner for ten years, after Jesse Taylor asked me to join. He, in turn, had been running this joint since he was in college. A lot has changed since then. I became a journalist, moved from Austin to New York and learned to play Dungeons & Dragons. Jesse became a lawyer and, just this past weekend, a married man.
Carly Fiorina defends her lie with a whole bunch of lies
I do like it when Republican candidates sport a resume full of corporate executive work, because it really shows the public how many fools and idiots coast into that position not on merit but on their bullshitting abilities. Donald Trump, Herman Cain, and now we have Carly Fiorina, who just can't understand why her perceived underlings (voters, journalists) won't scurry away, pretending to accept her bullshit like former employees of hers had to do, lest they lost their jobs.
And so it goes that Fiorina, who could make this entire Planned Parenthood controversy go away by saying something like, "I may have misremembered the video, but I still think abortion is wrong," instead is doubling and tripling down. And every time she does, she lies more and more. She was on Meet the Press and, so enamored of the idea that she is perfect and could never do anything wrong, just went to town with the defensive posturing.
Marco Rubio has an astoundingly low opinion of women's intelligence
At RH Reality Check, I covered this story that I wish was getting more press, about how Marco Rubio goes back and forth between suggesting that women who get abortions are greedy monsters who get pregnant for cash:
I just think you've created an industry now … a situation where very much, you've created an incentive for people not just to look forward to having more abortions, but being able to sell that fetal tissue for purposes—these centers—for purposes of making a profit off it, as you've seen in some of these Planned Parenthood affiliates.