Seth Meyers imagines Donald Trump trying to outsmart Batman.
"Late Night with Seth Meyers" took a closer look at President Donald Trump becoming "more lawless" on Monday evening, describing the commander-in-chief as a "grifter who surrounds himself with other grifters."
---
The host played a clip of Trump saying "I think I know more than they know" about the Democrats prepared to take control of the House of Representatives.
"No," Meyers replied, while shaking his head from side-to-side. "No you don't."
"Trump's like a Gotham City gangster who thinks he can outsmart Batman -- and ends up dangling from a gargoyle," Meyers concluded.
Meyers impersonated Trump's voice to narrate how that might occur.
"Bad news Batman, I also have a utility belt -- oh, son of a b*tch," he mimicked. "Oh, I'm upside down again, that backfired."
[caption id="attachment_1391569" align="aligncenter" width="480"]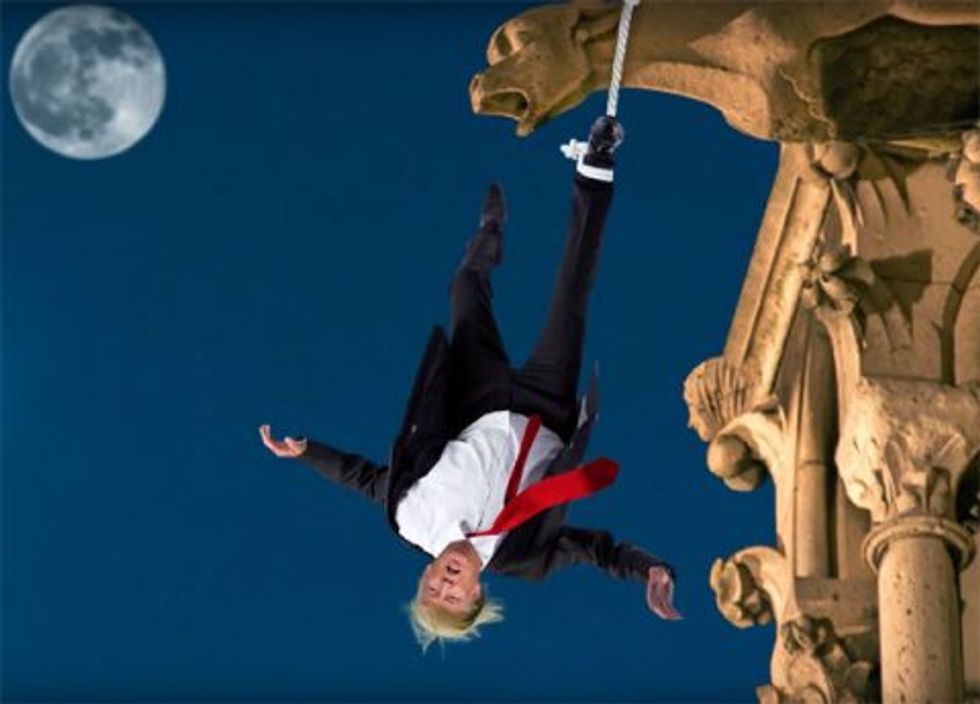 'Late Night' rendition of Donald Trump hanging upside down from a gargoyle after trying to outsmart Batman.[/caption]
Meyers went on to explain how Trump is under investigation, as is acting Attorney General Mike Whitaker. Plus Donald Trump, Jr, Ivanka Trump and Eric Trump.
"Trump's entire career has been built on scamming people," Meyers continued as he fired off joke after joke at President Trump.
Watch: