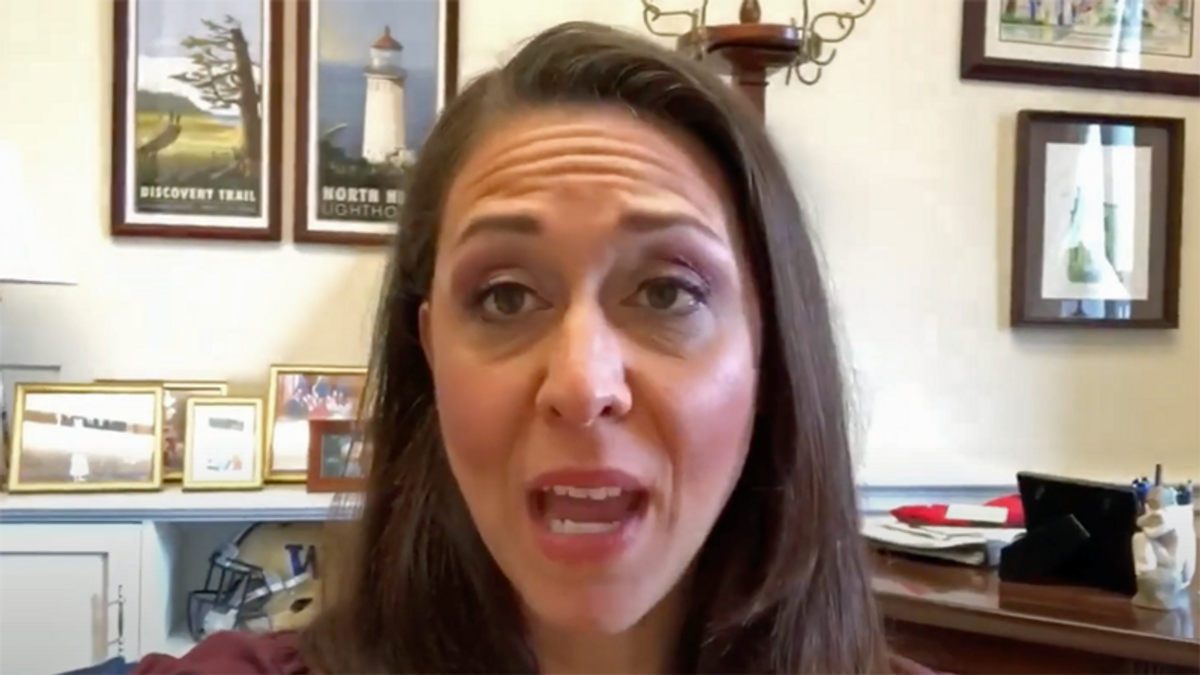 Screengrab.
Former members of Donald Trump's administration were urged to come forward with what they knew about the January 6th impeachment by a GOP member of Congress on Friday evening.
Following a report by CNN about an expletive-filled phone call between Trump and House Minority Leader Kevin McCarthy (R-CA), Rep. Jaime Herrera Beutler took to Twitter to confirm some of the details of the call.
And the congresswoman urged members of the Trump administration who were with him on that day to come forward with what they know.
"To the patriots who were standing next to the former president as these conversations were happening, or even to the former vice president: if you have something to add here, now would be the time," she urged.
My impeachment statement: https://t.co/r9z1hwJpa9 Daily News article: https://t.co/9hJ1B8ggQO Telephone town hall… https://t.co/qdpgbZEaKc

— Jaime Herrera Beutler (@Jaime Herrera Beutler)1613184337.0