Ro Khanna
Reps. Ro Khanna, Ilhan Omar, and other House progressives on Monday stressed that they will fight for the inclusion of dental, hearing, and vision benefits, along with a host of other popular measures, in the Build Back Better agenda put on the chopping block by corporate Democrats.
Echoing Sen. Bernie Sanders' (I-Vt.) weekend remarks that a proposed expansion of Medicare benefits—one of the pending legislative package's most popular provisions—is "not coming out" of the reconciliation bill to appease right-wing Democrats, Khanna (D-Calif.) told Democracy Now's Amy Goodman that the Vermont Independent "is absolutely right."
"Now, it's up to progressive lawmakers to ensure the final Biden agenda bill doesn't end up a hollowed-out shell that won't meaningfully help anyone."
"This is actually the most popular part of the Build Back Better agenda," said Khanna. "That's not an opinion; it's a fact, if you look at the polling."
Surveys show that 84% of U.S. adults, including nearly nine in 10 Democratic voters, support Sanders' long-standing proposal to expand Medicare to cover dental, hearing, and vision care for tens of millions of older Americans.
"It's not coming out," Khanna added. "We will push very hard to make sure it stays in. I know that this is a top priority for the senator, and it's a top priority for House progressives."
Khanna's comments came in the wake of a Saturday night news dump from Politico, which reported that President Joe Biden and congressional leaders are considering removing Medicare expansion, as well as guaranteed paid family leave, from the Build Back Better Act in order to satisfy Sen. Joe Manchin's (D-W.Va.) demand to slash the reconciliation bill's 10-year spending level from $3.5 trillion to $1.5 trillion.
The original Build Back Better Act is overwhelmingly popular, and while the legislation is immune to a GOP filibuster, passing it through the budget reconciliation process requires the support of all 50 Senate Democrats and all but three House Democrats.
Following a weekend of White House negotiations, House Speaker Nancy Pelosi (D-Calif.) told CNN on Sunday that congressional Democrats are close to finalizing the bill, which she and Senate Majority Leader Chuck Schumer (D-N.Y.) want to wrap up this week.
"Now, it's up to progressive lawmakers," the Daily Poster's Andrew Perez wrote Monday, "to ensure the final Biden agenda bill doesn't end up a hollowed-out shell that won't meaningfully help anyone."
In his interview, Khanna suggested that House progressives intend to push back against the Democratic Party's conservative obstructionists, whose opposition to the Build Back Better Act's transformative proposals has resulted in a significantly weaker version of the bill.
Asked about paid family leave, which was already on the verge of being cut to four weeks before it was reported that the number could actually be zero, Khanna said, "It's absurd to have it at four weeks."
"This is an area, again, where progressives are pushing very hard," Khanna continued. "We're saying do the 12 weeks, do what every other wealthy democracy and wealthy nation does, every other OECD country does."
Related Content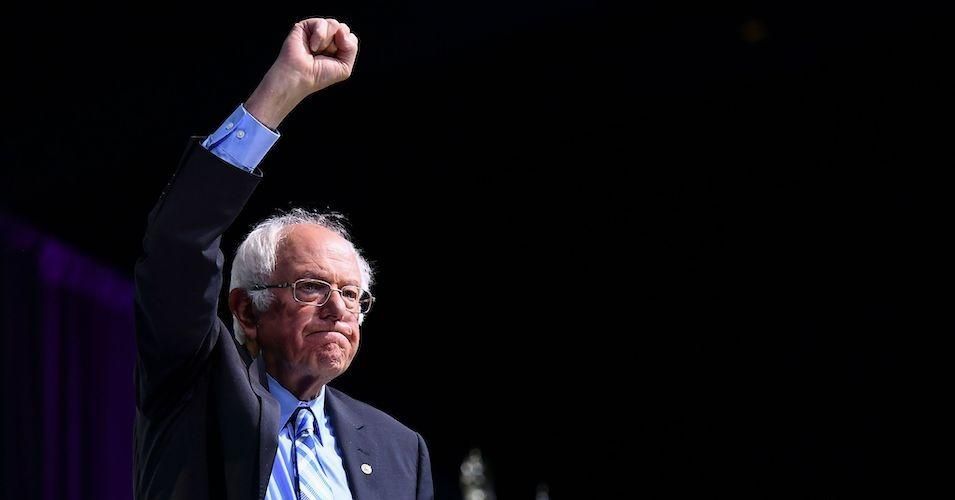 The New York Times reported just over a week ago that Democratic leaders are prepared to nix the Clean Electricity Performance Program—the reconciliation bill's most important mechanism for promoting renewable energy and decarbonizing the nation's power grid—to secure the support of Manchin, a coal profiteer and Congress' top recipient of Big Oil cash.
According to Khanna: "If we're going to remove the climate energy program, that is the robust program of mandates and incentives to get us to 50% reduction by 2030—that's the president's goal—if we're going to remove that, we have to have an alternative to hit the president's goal. That is ongoing, that negotiation. Several ideas have been proposed: block grants to states, penalties for industrial polluters."
Khanna reiterated that progressive lawmakers in the House remain opposed to voting for the Senate-passed bipartisan physical infrastructure bill, "which has almost zero climate provisions, unless there is an agreed-upon deal on the reconciliation bill."
Omar (D-Minn.) suggested on Monday that the Congressional Progressive Caucus (CPC) may also withhold its support for the Build Back Better Act if the package continues to be gutted beyond recognition.
"Let's be clear," Omar tweeted. "Votes need to be earned."
"Progressives are fighting to tackle the climate crisis, expand Medicare to cover dental, vision, and hearing, and guarantee family leave in America," she added. "These are the investments major countries make in their communities and we can too."
Rep. Andy Levin (D-Mich.) has also emphasized that no deals have yet been reached.
Saturday's report that expanded Medicare benefits and paid family leave benefits may be on the chopping block came just one day after Politico reported that "Congressional Democrats are watering down—and may entirely drop—a plan to have the government directly negotiate some Medicare drug prices in order to help clinch a deal on their sweeping social spending package."
Although polls indicate that voters want the federal government to take action against Big Pharma's deadly profiteering—and the party has promised for years that it would do something to mitigate the skyrocketing cost of prescription drugs, for which Americans pay twice as much as people in other countries—industry-bankrolled corporate Democrats, including Sen. Kyrsten Sinema (Ariz.) and Reps. Kathleen Rice (N.Y.), Scott Peters (Calif.), Kurt Schrader (Ore.), and Bob Menendez (N.J.), are opposed to empowering Medicare to negotiate lower prices.
Neither Khanna nor Omar addressed Medicare drug price negotiation, but eliminating it would substantially reduce the ability of the reconciliation package to raise revenue, as would Sinema's opposition to increasing tax rates on corporations and wealthy individuals. One possible source of revenue that has emerged during Build Back Better negotiations is introducing a tax on the nation's 745 billionaires.
Perez argued that "none of these developments should come as a surprise—thanks to all the leeway progressives have provided to their conservative Democratic colleagues and their corporate masters."
He continued:
Yes, progressives in the House recently stood firm against holding a vote on the lobbyist-sculpted bipartisan Senate infrastructural deal, a maneuver that kept the broader Biden agenda bill alive. But it was only a narrow victory, in part because progressives have steadfastly refused to make specific, public demands about what must be in the broader reconciliation bill to secure their votes—giving corporate Democrats all the space they've needed to gut the legislation.
And when you look at the demands that progressives have made more quietly in press releases, it's clear that party leaders believe they are not at the table, but are instead on the menu.

"The only way to change those expectations—and to actually wield power—is for CPC members to pledge to vote no on a hollowed-out shell, and finally make their demands clear," wrote Perez. "If they don't, they'll likely get rolled, and no barrage of tweets or press releases, or email blasts will hide that avoidable outcome."