Pandagon is daily opinion blog covering feminism, politics, and pop culture. Come for the politics, stay for the complete lack of patience for the B.S. and bad faith coming from conservative leaders and pundits.
Don't miss stories. Follow Raw Story!

Thousands of people protesting Prop 8 are filling the streets and disrupting traffic during rush hour. Here is a link to live coverage of protests going on right now in Westwood (above).
Journalist Karen Ocamb was at the protests today and shares photos.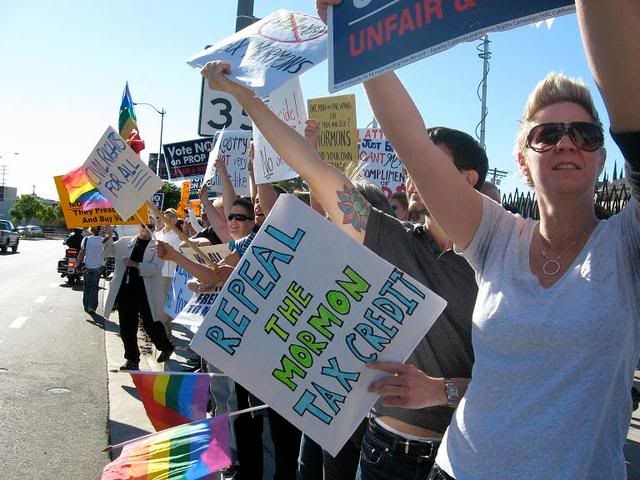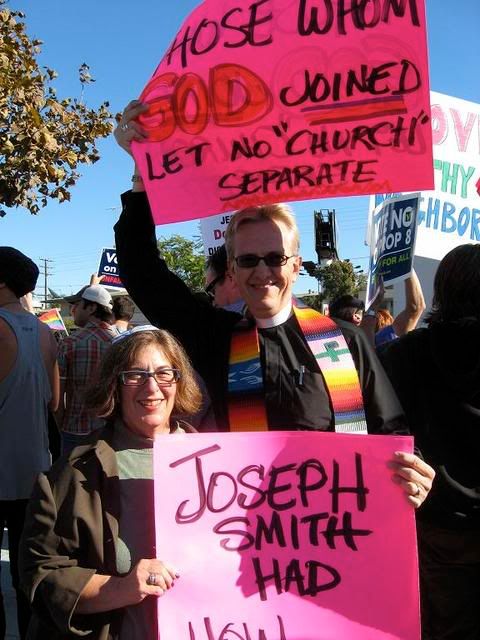 From earlier in the day: Protesters line Santa Monica Blvd in front of the Mormon Church – and Rabbi Denise Eger and Pastor James Boline from St. Paul Luther Church in Santa Monica.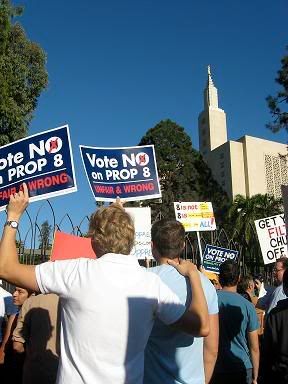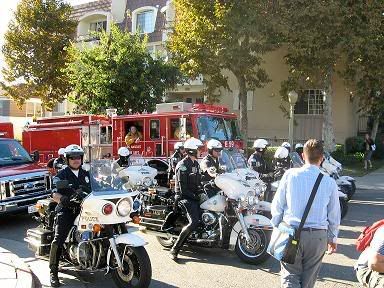 Shouting "Shame! Shame" at another part of the church – control cops were on bikes but riot cops and fire trucks and Hazmat were always nearby.
Here is what happened earlier today when protests were held outside the Mormon Temple in Westwood (video is at the link).
The march was noisy, with chants of "Separate church and state" and "What do we want? Equal rights." Some waved signs saying "No on H8" or "I didn't vote against your marriage," and many equated the issue with the civil rights struggle.

…The march initially focused on the Mormon temple because gay rights advocates claim the Church of Jesus Christ of Latter-day Saints spent millions to air deceptive advertisements in support of Proposition 8, and the church should lose its tax-exempt status.

"No one's religious beliefs should be used to deny fundamental rights to others," said Lorri L. Jean, chief executive officer of the L.A. Gay & Lesbian Center. "Our civil rights are inalienable."

"It is a travesty that the Mormon Church bought this election and used a campaign of lies and deception to manipulate voters in the great state of California," Jean said.

"Today we will send a message to (church President Thomas Monson) that we will not tolerate being stripped of our equal rights in the name of religious bigotry. They're entitled to their beliefs, but not to impose them upon the constitution or laws of California. Let's flood the Mormon Temple in Salt Lake City with postcards."