Pandagon is daily opinion blog covering feminism, politics, and pop culture. Come for the politics, stay for the complete lack of patience for the B.S. and bad faith coming from conservative leaders and pundits.
Don't miss stories. Follow Raw Story!
Here's a visual aid for the next time someone wonders "just what's so bad about being a nice guy, anyway?"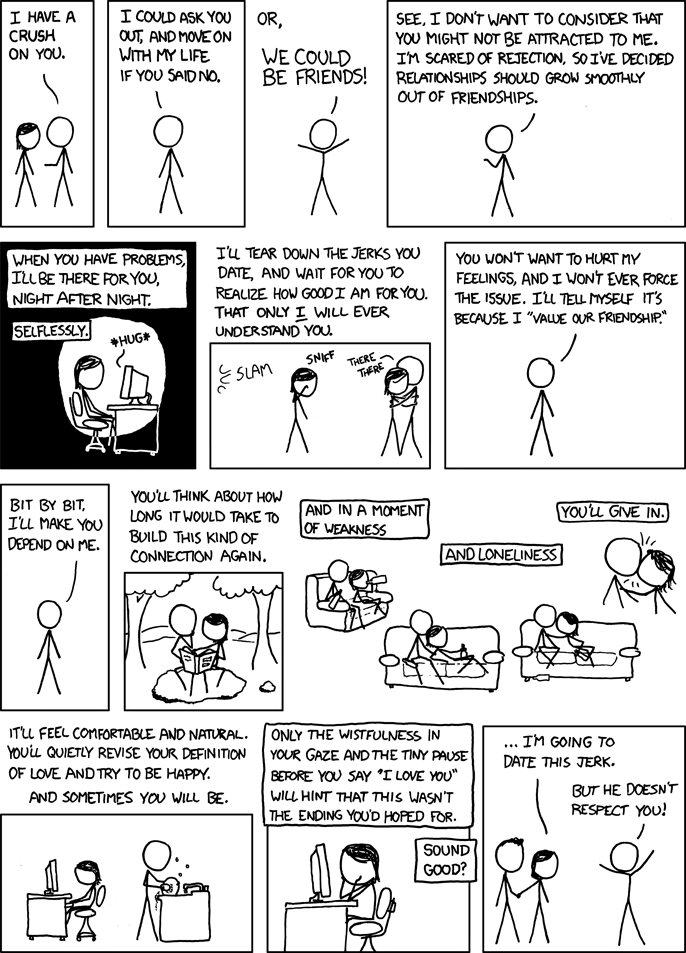 Randall Munroe gets it.
Well, either that, or he really, really doesn't get it, but that's just a disclaimer born of too many times reading Chris Muir's "Should-be-ironic-but-is-really-quite-earnest" dialogue.
(Hey, Auguste, where do you get off hotlinking that cartoon, anyway?)