Pandagon is daily opinion blog covering feminism, politics, and pop culture. Come for the politics, stay for the complete lack of patience for the B.S. and bad faith coming from conservative leaders and pundits.
Don't miss stories. Follow Raw Story!
After April 24th, gay and lesbian couples will be able to marry in the heartland. So much for blaming the coastal liberal radical homosexuals for this one. Des Moines Register:
The Iowa Supreme Court this morning struck down a 1998 state law that limits marriage to one man and one woman.

The ruling is viewed as a victory for the gay rights movement in Iowa and elsewhere, and a setback for social conservatives who wanted to protect traditional families.

…Richard Socarides, a former senior adviser to President Bill Clinton on gay civil rights, said today's decision could set the stage for other states. Socarides was was a senior political assistant for Iowa Sen. Tom Harkin in the early 1990s.

"I think it's significant because Iowa is considered a Midwest sate in the mainstream of American thought," Socarides said. "Unlike states on the coasts, there's nothing more American than Iowa. As they say during the presidential caucuses, 'As Iowa goes, so goes the nation.'"
And the rumbling is already beginning — the Republicans want to take up an amendment in the lege.
"If you'll remember when we proposed the Iowa marriage amendment, the Democrats' excuse for not taking it up was that it was in the hands of the Iowa Supreme Court," Senate Republican leader Paul McKinley of Chariton said Friday. "It was implied that should they find against traditional marriage, that the Legislature would handle that. I would certainly hope they'll keep their promise."
Here is the PDF of the ruling. A few snippets…
Appeal from the Iowa District Court for Polk County, Robert B. Hanson, Judge.

Defendant appeals from district court summary judgment ruling holding state statute limiting civil marriage to a union between a man and a woman unconstitutional. AFFIRMED.

Roger J. Kuhle and Michael B. O'Meara, Assistant County Attorneys, for appellant.

Dennis W. Johnson of Dorsey & Whitney LLP, Des Moines, and Camilla B. Taylor and Kenneth D. Upton, Jr. of Lambda Legal Defense & Education Fund, Inc., Chicago, Illinois, for appellees.

…CADY, Justice.

In this case, we must decide if our state statute limiting civil marriage to a union between a man and a woman violates the Iowa Constitution, as the district court ruled. On our review, we hold the Iowa marriage statute violates the equal protection clause of the Iowa Constitution. Therefore, we affirm the decision of the district court.

…The plaintiffs produced evidence to demonstrate sexual orientation and gender have no effect on children raised by same-sex couples, and same-sex couples can raise children as well as opposite-sex couples. They also submitted evidence to show that most scientific research has repudiated the commonly assumed notion that children need opposite-sex parents or biological parents to grow into well-adjusted adults. Many leading organizations, including the American Academy of Pediatrics, the American Psychiatric Association, the American Psychological Association, the National Association of Social Workers, and the Child Welfare League of America, weighed the available research and supported the conclusion that gay and lesbian parents are as effective as heterosexual parents in raising children.

…When individuals invoke the Iowa Constitution's guarantees of freedom and equality, courts are bound to interpret those guarantees. In carrying out this fundamental and vital role, "we must never forget that it is a constitution we are expounding." M'Culloch v. Maryland, 17 U.S. (4 Wheat.) 316, 407, 4 L. Ed. 579, 602 (1819). It speaks with principle, as we, in turn, must also. See State v. Wheeler, 34 P.3d 799, 807 (Wash. 2001) (Sanders, J., dissenting).
Below the fold, the wailing of Peter LaBarbera and the Freepi…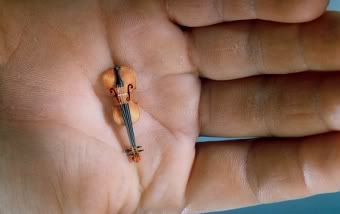 Iowa Same-Sex 'Marriage' Ruling an Assault on Midwestern Values, Says AFTAH's LaBarbera
"Today Iowa becomes the first state not on either of the nation's two liberal coasts to impose counterfeit, homosexual 'marriage' or its mischievous twin, 'civil unions,' on its citizens through judicial tyranny. To call this decision bankrupt is to understate its perniciousness. The evil genius of the pro-sodomy movement is that it targets noble institutions like marriage and adoption in the name of 'rights,' and then perverts and uses them to normalize aberrant and destructive behaviors.

"Homosexual 'marriage' is wrong because homosexual behavior itself is wrong and destructive – as proved by its role in the needless, early deaths of countless 'gay' men. We must shake loose of the secularists' and libertarians' amoral nonchalance regarding 'same-sex marriage' by asking questions like this: how exactly would two men consummate their 'gay marriage"' Answer: by engaging in what one Founding Father, Noah Webster, writing in saner times, rightly defined as a 'crime against nature.'

"'Eternal vigilance is the price of liberty,' said abolitionist Wendell Phillips, and the evidence keeps pouring in that the entire homosexualist agenda is at war – not just with our nation's Biblical heritage – but the freedoms that made the United States of America great and blessed among nations. When the courts order society to effectively pretend that changeable sexual misbehavior is a 'civil right,' the law itself becomes perverted by punishing people of faith for their proper opposition toward deviant sex. The battle between 'gay rights' and religious freedom is a 'zero-sum' game – as even lesbian Georgetown law professor Chai Feldblum admits.

"I'm afraid that the pro-family movement – eager to provide secular, public-policy arguments against 'gay marriage' – has failed to convey the monstrous evil of expanding, state-sanctioned homosexualism in our midst. Our Creator is pure, perfect and holy, and homosexual behavior is diametrically opposed to His will for people's lives and His purpose for sex within the healthy boundaries of marriage, for the procreation of children. This same God graciously provides a way out of this sinful lifestyle through His son Jesus Christ, a path many former homosexuals have taken – including those now living in real (man-woman) marriages.

"It is high time for pastors, in Iowa and across the land, to shake off their stifling, politically correct timidity and again become the prophetic voices for Truth they were called to be: by boldly warning Americans – Christian and non-Christian alike – about the perils of our growing accommodation with the sins of proud homosexuality, and sex outside marriage in general."
And now, over to the swamps…

Actual Freeper Quotes

We live in a Judicial Tyranny.

This is for all of those that said the Family Protection Act was not necessary. How's it feel to have three judges spit in the eyes of the overwhelming majority.
3 posted on Friday, April 03, 2009 10:12:47 AM by Pietro

Iowa

Iowa?

IOWA?

This is fully expected in the nutbar places like New England and California. But Iowa? This is about as disturbing a news article as I could have ever imagined.

Prop 8…make it a constitutional change and the black robes can't be run by the lavender mafia. California doesn't do a lot right, but we got it correct here. (this time)

so is this saying that homo's can get married and does this not have a way for an appeal ?

could the people of that state do a constitutional amendment like we did here in FL and would that reverse this judges ruling which is pathetic

Is everyone alarmed yet? They should be.

Was this based on the state or federal constitution?

Ergo polygamy and everything else must now be allowed, too.

could the people of that state do a constitutional amendment like we did here in FL and would that reverse this judges ruling which is pathetic There was one. The black robe mafia just ruled it unconstitutional and threw it out.

…..but I think they ruled that is was a violation of the UNITED STATES Constitutional rights…….so a local Constitutional change is irrelevant.

Prop 8 will be overturned by the end of the year. It will be overturned by boomer judges and politicians like Jerry Brown who just do what they want. People don't change unless they have to.

That is what happens when Iowa has governors like Vilsack and Culver appointing the Supreme Court. Iowa was the second state to have gay marriage, after Massachusetts. Both were imposed by the courts.

Hey wasn't Iowa ….BO's claim to fame !! Can we scratch Iowa off the map ??

State Constitution. Haven't read the whole opinion yet, but in discussing the separation of powers they do say that "the power of the constitution flows from the people, and the people of Iowa retain the ultimate power to shape it over time." To me that means they are saying that if the people amend the state Constitution banning gay marriage, they will be bound by that amendment.

No way in hell a State Supreme Court ruled the US Constitution allows gay marriage.

Courts in middle-of-the-road states can be taken over, too.

Just means a constitutional amendment for the state.

State supreme courts rule on state constitutions, at least in most cases. Federal courts deal with the U.S. Constitution.

I have no problems with gays getting married. They just have to marry someone of the opposite sex, just like normal people. No special privileges for them!

More judges added to the 'people to horsewhip' list.

It's soon coming time. Imagine a subset of the current landmass of the USSA establishing a Constitutional government where:

Only the Constitution and the Bill of Rights are ratified.
Anyone currently serving in a federal gov't position is banned for life from the gov't.
All federal laws are repealed, ready for Congress #1 of the New USA republic.

True. They can even have a 100% gay marriage…a queer can marry a carpet muncher!

In Iowa, an amendment to the state Constitution has to be proposed by 2 successive legislatures before it goes to a referendum. This means that a referendum cannot happen until 2011 at the earliest. To make matters worse, the Dems control the state legislature and will likely block any vote on a constitutional amendment.

Quite right…courts in smaller, less populous states can be taken over actually more easily than in bigger states….witness the town in I think it was Oregon where a bunch of Moonies moved to, enmasse, and then had the votes to elect their own people to the town's elected offices and so took over the town govt.

And yes, the regular manner in which one or two non-elected "judges" ("czars"?) trump the will of the people (shown via voting results) as well as ursurp legislative powers that do not belong to the judiciary show the USA is much more the fascist dictatorship than the kind of govt of the people it was founded to be.

We could call the future of the USA the "4th Reich" or some such…USSA?

Especially with the legislatures failing to defend their turf.

Well past time to move the presidential primaries out of Iowa.

State Courts frequently rule on rights under the U.S. Constitution and Federal Courts have ruled that not only do states have the right to do so but such cases cannot be removed to federal court just because the Constitutional right being ruled on is a right under the U.S. Constitution. These decisions can be appealed to SCOTUS.

Amend their Constitution to outlaw it. Same as all the other states are doing.

There is no justice in the land.

HELLO Constitutional Amendment!

How long will Americans who love God and one of His best creations, the original US Constitution and its Bill of Rights, remain passive to the corruption of America? How long will we citizens stand by while the left socializes the economy and society? How long will we tolerate their massive spending and debt which makes us and our unborn children paupers?

Where is the outrage and push back? There were dozens of court challenges and debates back in the 1930's when Roosevelt expanded executive power, none now? Is it because we know the courts are corrupt? If so, what other means will we use to regain our shining city on a hill?

This is scary. Unlike Massachusetts, Iowa is an agricultural breadbasket. Watch crop yields plumett now. God takes His revenge in many ways. Just ask those people burned out of their homes (or had their crops dry up from drought) in California. Russia's crop yields plummeted too, once she became an atheistic nation in 1922.

I don't understand what is happening. I guess I would be considered old, at 60 I guess I am old fashioned. Why is it that if the majority of people are against queer marriage (I refuse to call it gay) how is it that we put up with it. Where are our conservative elected leaders. Why is it that none of them are putting their jobs on the line in defense of OUR standards. The silent majority if one exists needs to make some noise.

I am beginning to believe that there is no silent majority. The queers and the unemployed are running the country. I am a slave, 2/3rds of my taxes go into the pocket of someone else.

It is time for a lot more than a tea party, it is time for a revolt. If judges realize that they have to answer to the majority and the majority is not queer perhaps they will change their opinions/rulings. Because the press makes the most noise and because the majority is silent they think they are doing what we all want. They believe that those against queer marriage are a misguided few.

We've got to start making some noise. I'm not saying that it is time to get out the guns, but it would be nice if someone could lead us in the right direction to be heard.

The Iowa governor and legislature should tell the Iowa Supreme Court, in effect, "go to hell, we're not doing a damn thing to make same-sex marriage legal", just like old Andy Jackson did with the SCOTUS regarding the Cherokee. The Iowa Supreme Court has no "divisions", so it cannot enforce its decrees if no one goes along.
Here's the Iowa legislative leadership joint statement — it will certainly cause even more agita for the knuckledragging crowd:
For Immediate Release: April 3, 2008

Senate Majority Leader Mike Gronstal: 515-281-3901

House Speaker Pat Murphy: 515-281-0817

Iowa continues to be a leader in guaranteeing civil rights

This is a joint statement from Iowa Senate Majority Leader Mike Gronstal and Iowa House Speaker Pat Murphy on today's Supreme Court decision:

"Thanks to today's decision, Iowa continues to be a leader in guaranteeing all of our citizens' equal rights.

"The court has ruled today that when two Iowans promise to share their lives together, state law will respect that commitment, regardless of whether the couple is gay or straight.

"When all is said and done, we believe the only lasting question about today's events will be why it took us so long. It is a tough question to answer because treating everyone fairly is really a matter of Iowa common sense and Iowa common decency.

"Today, the Iowa Supreme Court has reaffirmed those Iowa values by ruling that gay and lesbian Iowans have all the same rights and responsibilities of citizenship as any other Iowan.

"Iowa has always been a leader in the area of civil rights.

"In 1839, the Iowa Supreme Court rejected slavery in a decision that found that a slave named Ralph became free when he stepped on Iowa soil, 26 years before the end of the Civil War decided the issue.

"In 1868, the Iowa Supreme Court ruled that racially segregated "separate but equal" schools had no place in Iowa, 85 years before the U.S. Supreme Court reached the same decision.

"In 1873, the Iowa Supreme Court ruled against racial discrimination in public accommodations, 91 years before the U.S. Supreme Court reached the same decision.

"In 1869, Iowa became the first state in the union to admit women to the practice of law.

"In the case of recognizing loving relationships between two adults, the Iowa Supreme Court is once again taking a leadership position on civil rights.

"Today, we congratulate the thousands of Iowans who now can express their love for each other and have it recognized by our laws."