'Obama team's first assassination by leak': Clemons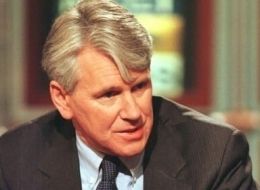 In a provocatively titled article called "The Assassination of Greg Craig," prominent DC blogger Steve Clemons argues that the former White House counsel to President Obama was the victim of rampant inside leaks.
Clemons, the Senior Fellow and Director of the American Strategy Program at New America Foundation, writes in a blog at The Daily Beast that "when rumors broke Thursday of his imminent departure, Craig had not written his farewell note and may not have planned to leave – yet."
Clemons writes,
Since the summer, word had been leaking that Greg Craig's days were numbered and that Obama campaign legal counsel Bob Bauer would be moving in to take Craig's spot. But the situation seemed similar to the leaks about National Security Adviser Jim Jones' supposedly tenuous hold on his job—which were either untrue, or turned around by Jones' performance. The leaks about Craig also seemed unfounded—especially in light of direct statements from the White House that the statements were untrue and that he was not departing.

Some observers are now calling this incident the Obama team's first assassination by leak.

….

I spoke to Gregory Craig in the summer when the first leaks began to break. While he suspected they were driven by someone in the White House who was frustrated with the slow progress on shuttering GITMO, Craig did not know who was out to get him. He had no idea.

But the sustained nature of the leaks and—and the fact that they ultimately proved to be true—indicates something quite disappointing for anyone who had hoped that the Obama White House would operate more transparently and honestly than the Bush team had.
At his website, Washington Note, Clemons notes, "For the record, I am an admirer of Greg Craig's. I think that Craig is one of the few people on the progressive side of things who has a deep grasp of the complexities of America's GITMO problems hatched by the last administration."
After Craig's resignation was announced Friday, Attorney General Eric Holder said, "Greg is a friend of mine and those who have tried to place on him, I think, an unfair proportion of the blame as to why things have not proceeded, perhaps as we've wanted, with respect to Guantanamo, that is simply unfair."
Televised impeachment hearings mattered during Watergate — but they may not today: John Dean associate
I started a continuing legal education program with John Dean in 2011. We have done over one-hundred-and-fifty programs across the nation since then.
Our first program was about obstruction of justice and how Dean, as Nixon's White House Counsel, navigated the stormy waters when he turned on the president and became history's most important whistleblower. Unlike the current whistleblower, Dean had been involved in the cover-up, but ultimately decided he had to end the criminal activity in the White House, with no assurance of anonymity and with the almost certain expectation that he was blowing himself up in the process.
If you've given your DNA to a DNA database, the police may now have access to it
In the past week, news has spread of a Florida judge's decision to grant a warrant allowing police to search one of the world's largest online DNA databases, for leads in a criminal case.
The warrant reportedly approved the search of open source genealogy database GEDMatch. An estimated 1.3 million users have uploaded their DNA data onto it, without knowing it would be accessible by law enforcement.
Here's why politicians who BS are more dangerous than those who lie
Bullshit seems to be the new currency in politics. Around the world, a new breed of politicians is flourishing, for whom lying and bullshitting is part of their everyday routine. This is earning them both popular appeal and widespread revulsion. But what is bullshit and why is it so effective in our time?
Bullshitting is different from lying. The American philosopher Harry Frankfurt, who attempted to build a theory of bullshit, explains this clearly. He argues that whereas the liar cares about the truth – their aim is to prevent others from learning it – the bullshitter does not care about the difference between the truth and falsity of their assertions. They just pick ideas out, or make them up, to suit their purpose.